Volume numbers for Wednesday
Volume numbers for Wednesday
For the dow I think the critical area is
8760 - 8780 ****
Dow is testing this now in the overnight !!!
and 8850 - 8865
on the
ES
from today we have
914 - 915.75 volume spike capped that up move so real close to the highs of
RTH
906 - 908.75...same as today...that was a cool one
896.25 - 899 *** this was played at many times today and the best of the volume numbers
Bruce
Here are the charts with the key zones I mentioned..note the test into the upper zones at the same time.
Click image for original size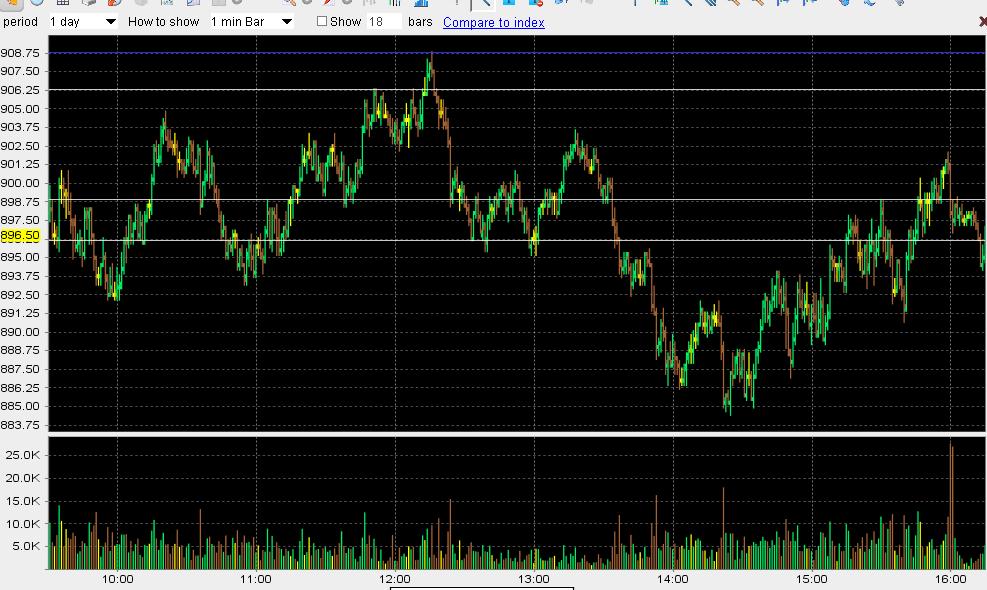 Click image for original size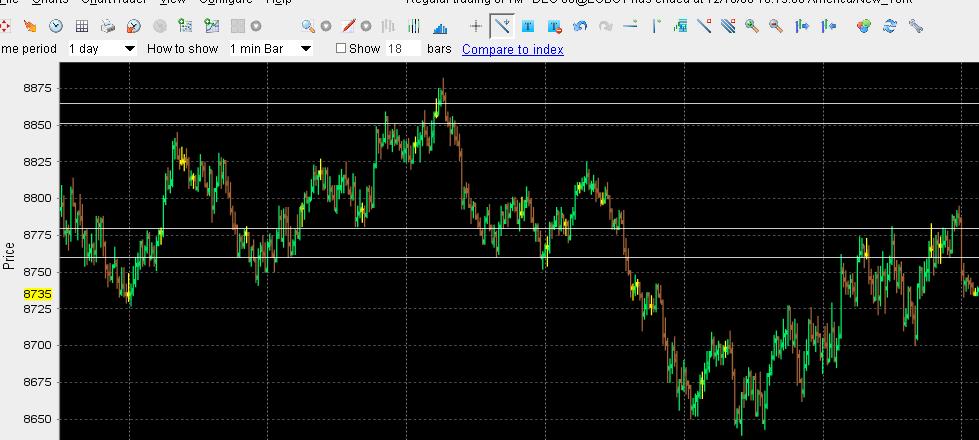 They just love to keep testing Volume points some days...
here is that great
$tick
divergence
at the highs I mentioned in the Thursday thread...it's not easy to sell rallies and on trend days it really is no fun at all
Click image for original size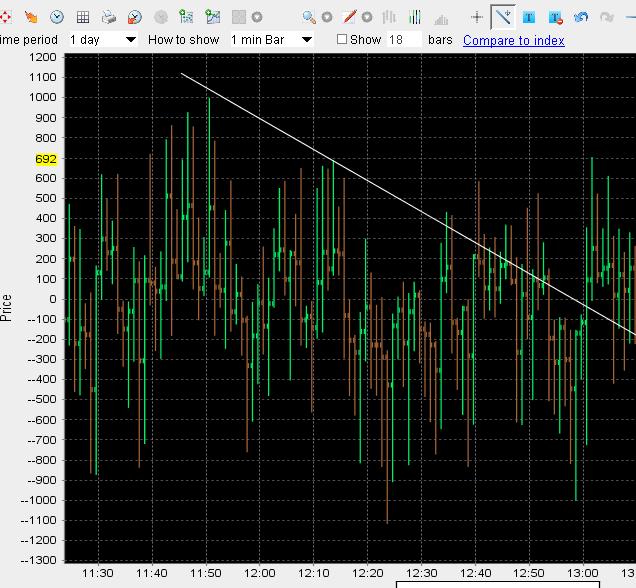 Bruce thanks for the charts - your volume analysis is very useful and helpful for me. I know your
tick
chart is set to est, but the Thursday reference threw me...look at my chart (cst) and tell me if were looking at the same thing
Click image for original size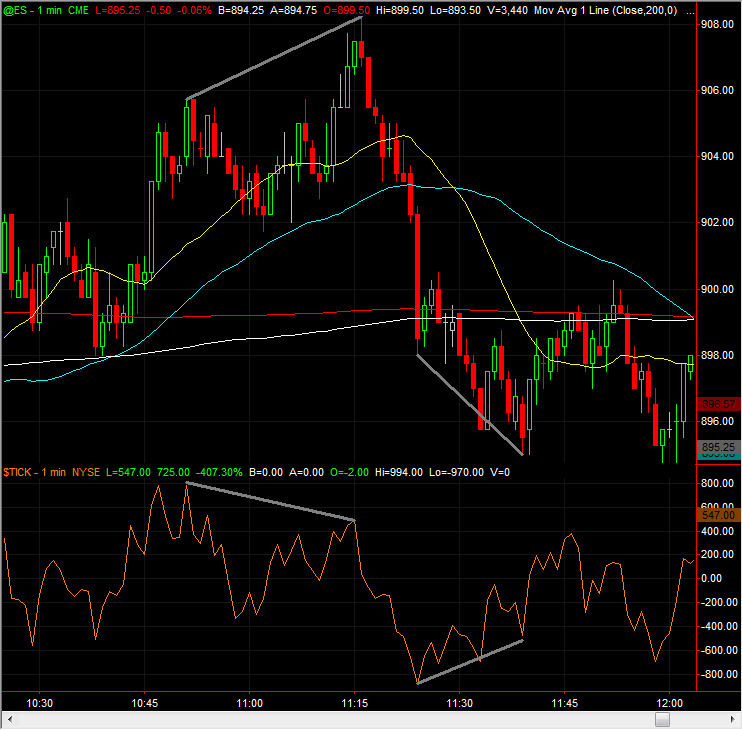 Sorry for the confusion Vo. That is the same thing...perfect and much prettier than mine.....I liked that one at the lows you show just below the other zone......I think divergences in general can be very tricky but when we bring in key numbers and volume relationships we have a better chance for them to work. Thanks for helping clarify that.

Bruce
one more thing. It took me three tries once that high at 908 was put in before I finally got that overnight
gap
fill we spoke of last night. I kept getting stopped on runners and reshorting. I took the loser before going to sleep last night on that other overnight short. I didn't want to leave anyone with the impression that I was able to hold from that 908 area down to the
gap
fill.......Just want to keep it real
Bruce
no Bruce thank you for the clarification...I as well took a loss in the
globex
session from higher levels than you just looking for the 95 fill! If you have noticed, we have a 95.75 to fill tonight as well as others as
globex
is very light so far...thanks again bruce
Take a look at the daily
ES
chart. Today, yesterday and the day before are all inside days. Technically yesterday is not because its low was equal to the low on Monday. Anyway, you don't need to be a rocket scientist to see that the market is wound up like a rubber band and will be making a move soon. Another explanation would be that volatility is back in the 20's range, but i don't quite believe that yet.
I have no idea what the catalyst will be or the direction but i would expect a trend day away from 899 tomorrow or Friday. I hope the next move is down because my
TRIN
,
VIX
and neural network systems are all short from the close on Friday.