ER2 Wkly Ending 6_30 Camarilla Pivots
ER2 Wkly Ending 6_30 Camarilla Pivots
I put the Camarilla Pivots on an
ER2
Weekly to observe it. I was
impressed with the results so far. Experimenting.
Jordane
Click image for original size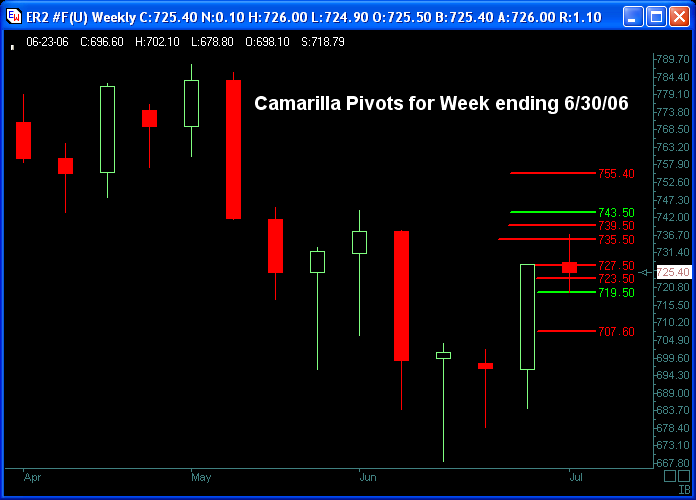 Looks good - did you use the Open High Low Close figures from the previous week to do the calculations?
Hi day trading,
I took the figures off the
Delta
wkly pivots web page. Believe me, I wouldn't use my figures after blowing it for the daily. lol
It will be interesting to see what this weeks
pivot points
will be.
Supposedly, for intraday, R3 and S3 are most important, but the weekly didn't care. That's why I have two green lines - R3 and S3.
I will be curious to see if this week's
pivot points
have any relevance for next week. S4 is = to 50% of last week's bar.
Jordane
Click image for original size