24 Feb 2005
This mostly illustrates the progress of the day from the perspective of Alpha A.
The 5 minute chart shows a single buy signal
Click image for original size
The 1 minute chart shows dual sided signals for the morning with buy signals in the afternoon.
Click image for original size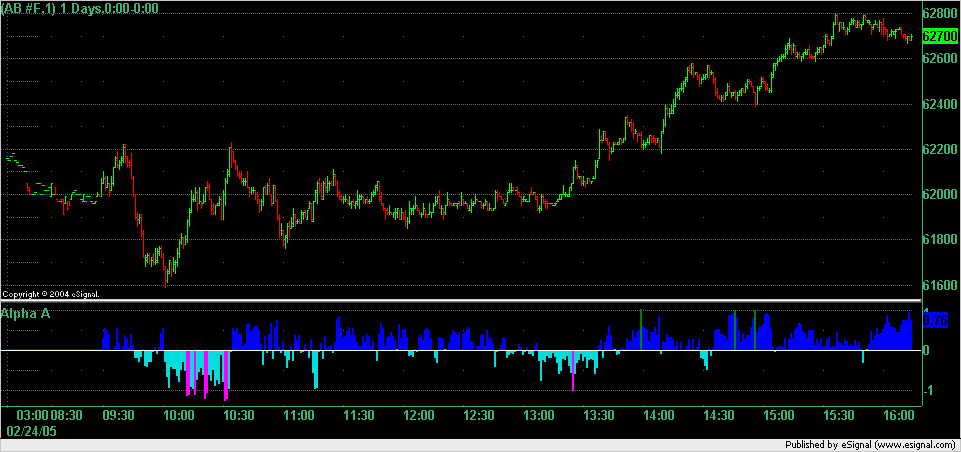 The Alpha system is not designed to give buy or sell signals but is designed to show which side of the market the pressure is comming from and the intensity of that pressure. In today's market we only had a few peaks above the +1 and below the -1 levels. This is not a lot of pressure and so the reliability of the indicator is not clear.