Volume - The end and The New Year!
Volume - The end and The New Year!
My time for posting high volume numbers has drawn to an end. Luckily it ended on a high note. Here is the chart from Wednesdays trading. The volume zones were created from Tuesdays trade at the 4:15 EST close ( found here for reference
http://www.mypivots.com/forum/topic.asp?TOPIC_ID=3647
)
That gives us lots of time to bring in other numbers for confluence. Perhaps it's fibs or pivots or
Value area
numbers, the VAP study or overnight trading. I hope they have been of help but more important to me would be your ability to find them on your own IF you think they have value for your trading.
OK, Here is the chart........what always amazes me is how the price is drawn to and away from these zones.
Click image for original size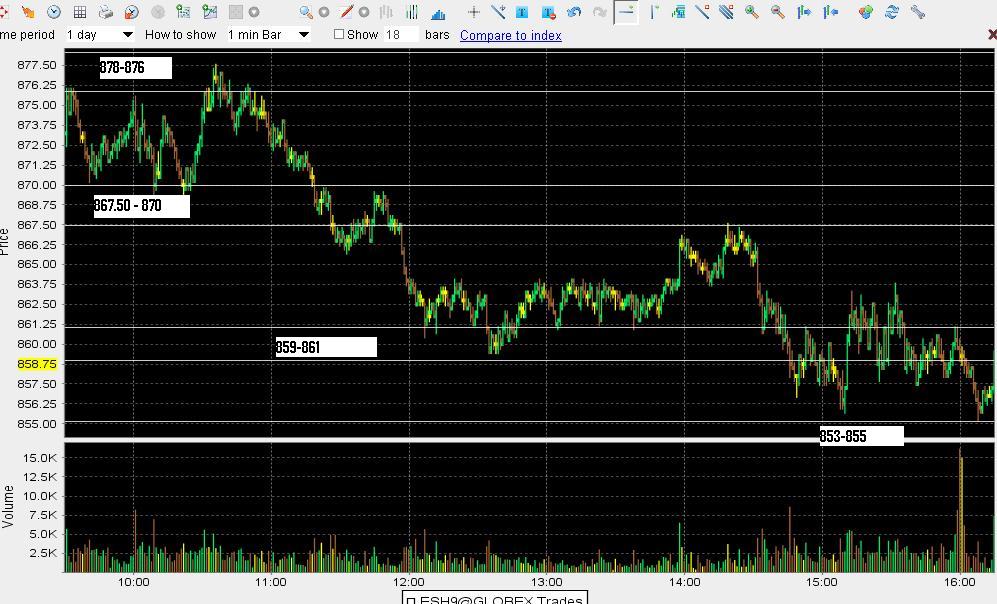 I hope you all have a safe and happy holiday season . As most know, the New Year will bring new life into my families world at the end of January in the form of a child. We're all excited around here. It is my sincerest wish that the new year brings you and your loved ones peace and happiness. Thanks so much for all the contributions here at the forum.
Bruce