Charts 1-18-09
As noted in charts 1-17-09, im expecting higher prices then a decline into the end of the week, but here is what ill be watching for sun.nite -mon.'s abreviated session.... fwiw.
Click image for original size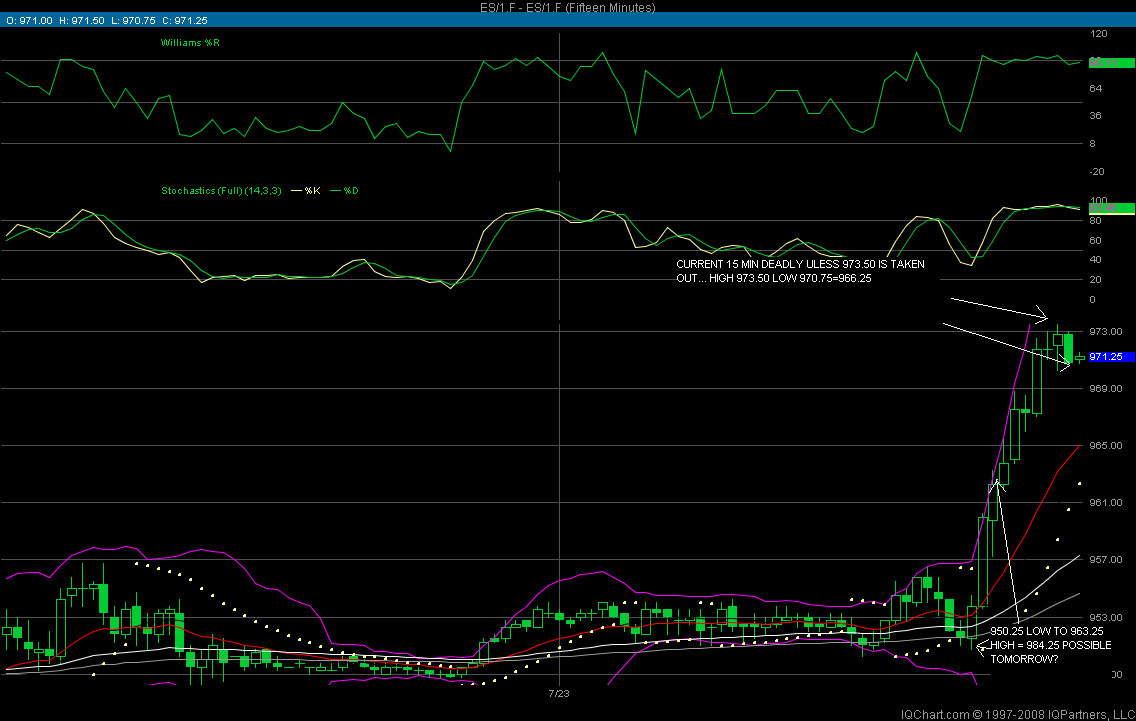 note ,an 'overshoot' ,lets say to 858 or so before a pullback would indicate strenghth and possibly lend credence to the 883-4 area being achieved later imho. the opposite for not achieving the proj minimum at all, tho this would be very rare!
if by some possibility were going straight down from here(which i doubt, but anythings possible!) then the candle at the current high; 851.50 low 843.50= proj of 830.50 , tells you what to expect!