Weekend Chart Summary 2-28-09
Weekend Chart Summary 2-28-09
On a very short term basis ,(
globex
?) there is also good resistance around the 744-745 pivots and moving averages.
Was comparing recent cumulative volume action in the
ES
to 21NOV08. I thought the similarities were valid of a post.
Click image for original size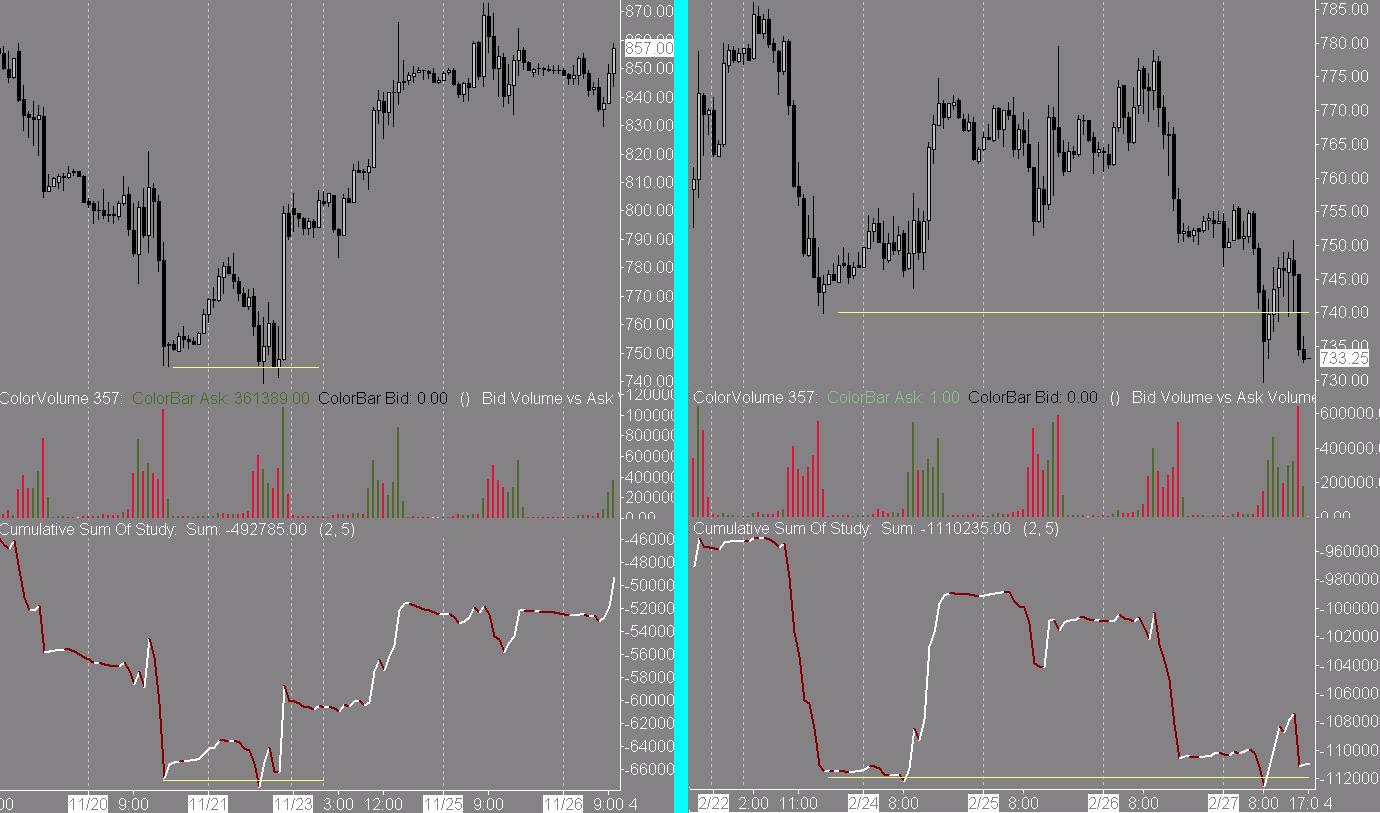 To put things in perspective in terms of time check this out . We're likely only a little over halfway through this 'nightmare'.