Possible Falling Wedge
It appears we may be working on a falling wedge (bullish) on my high
TF
(435tick). We may have a bit of further down to do, but we appear to be basing here currently. My first target area is in the area of pt 4 of the wedge (prior peak). Perhaps by morning we'll have this resolved, one way or the other. For the night owls, this might be worth monitoring.
Click image for original size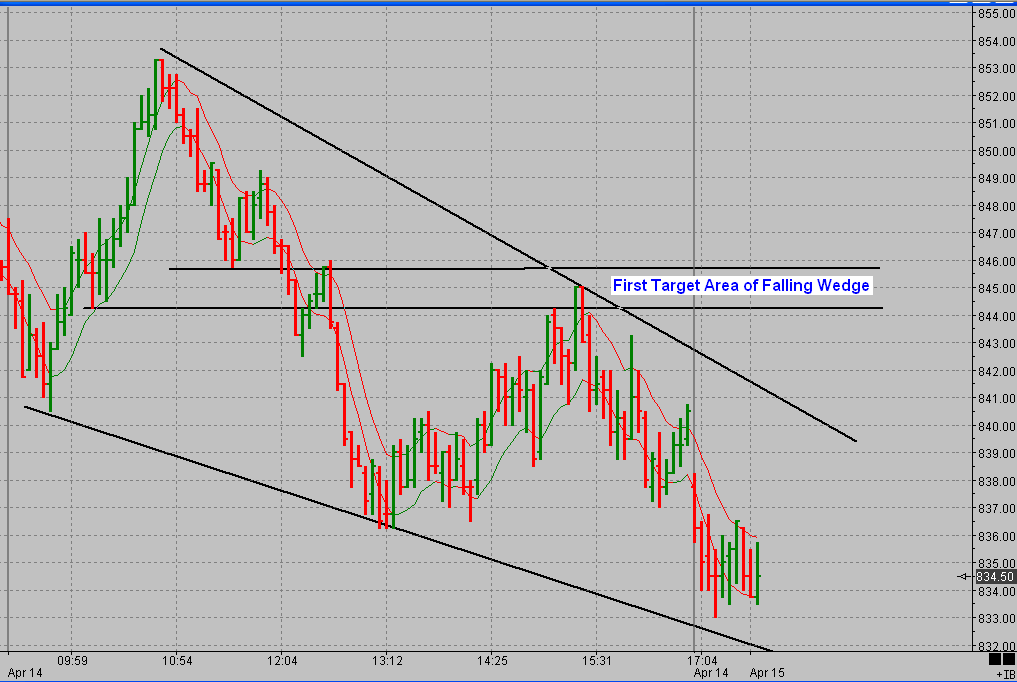 Well, we got a nice run up, but a bit shy of target area. We have retraced back down into the .618/.786 area, perhaps from here we can see a
MM
to take us up to the target area. Time will tell. :-)
Click image for original size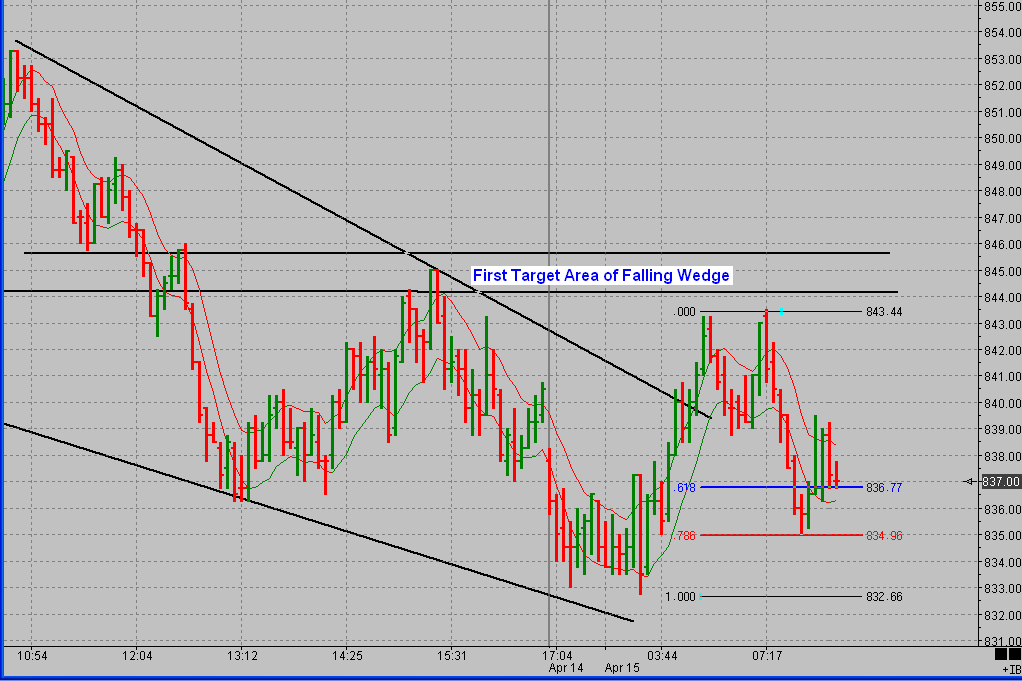 A further update. Our retr into .786 area continued down, fully retesting the pt 5 of the falling wedge. Within this move down, on a lower
TF
, we see a smaller falling wedge.
Lets see if this will start us back up toward the our 844 area.
Click image for original size