ES Apr 22, 09
I'm short from 41.25 and I honestly don't see any reason to get rid of it.
I began by saying I was watching 37. It may be too soon to tell, but I do believe buyers will soon lose 37. from
moving average
rejection.
I may be wrong but I don't think we're going back.
As of 8:19 we're starting on the third wave of the fifth of the impulse.
Gonna be a big move.
Probably the best momentum trade of my life. Caught the extra
tick
and reversed.
For a moment I heard every trader in the world scream at their moniter: Pop! Pop! lol
Sweet.
Click image for original size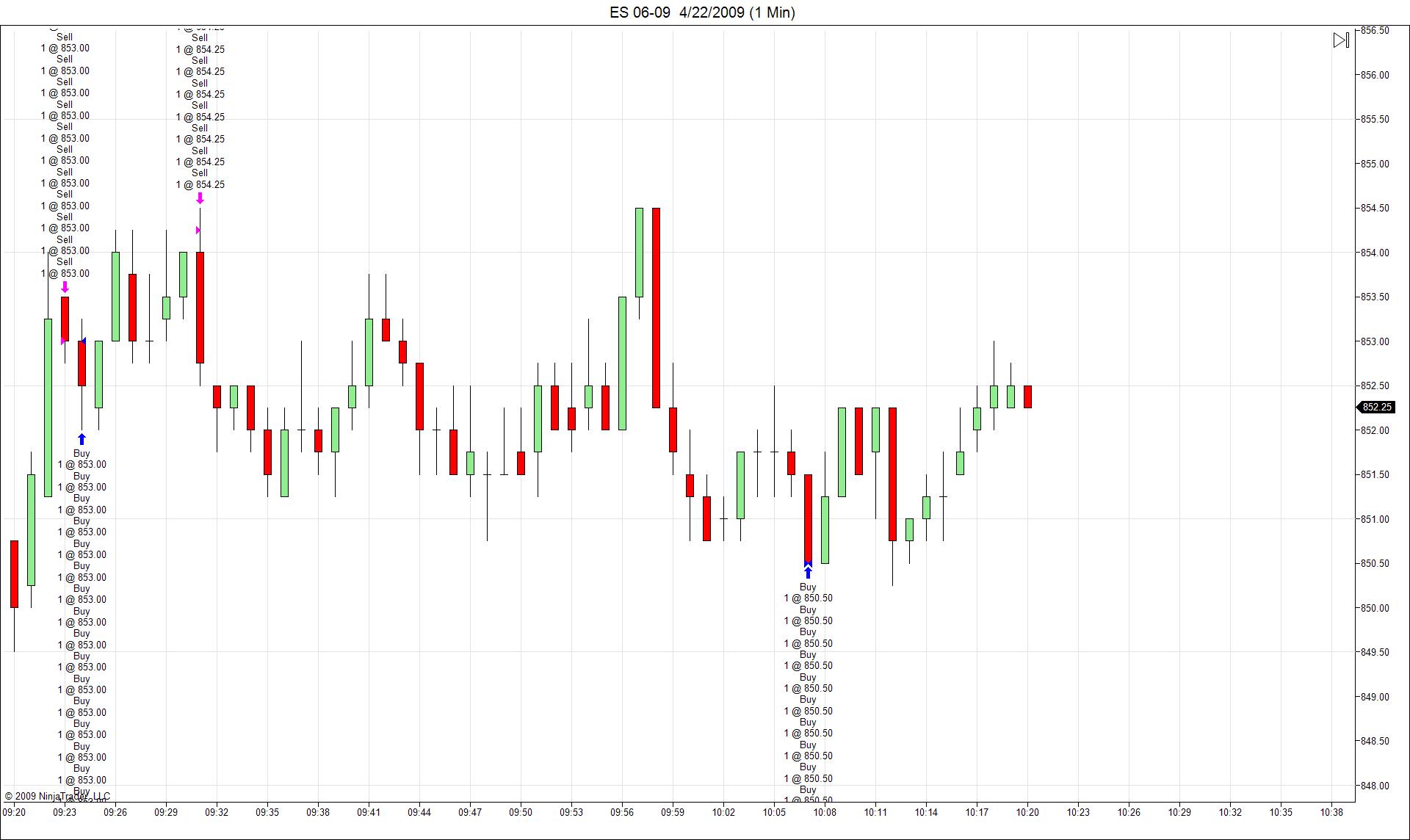 Here's the sell-off with the distribution dispalcement. That was a bounce correction. A profitable one too ha