Stalking a Bounce (Turn)
They say you shouldnt pick your nose, a straw hat in Winter, and Tops/Bottoms (turns).lol
Well, they may be right, but.....
Heres a little bounce I was waiting for tonite, and what I saw as it developed. As this market was falling steadily, first priority was patience! Theres time, so no need to rush. I waited until things lined up at extremes (primarily the High/Mid TFs) as this is key in my opinion. Ive attached exactly what I saw, where I entered, and my target. This move may exceed this, dont know. I had a particular goal in mind, and was fortunate to see it reached, and exited. The point here is show that turns CAN be traded, but its certainly not for all. Takes good tools and patience! (and tight stops) :-)
If anyone is out there, I hope you find this of value.
Click image for original size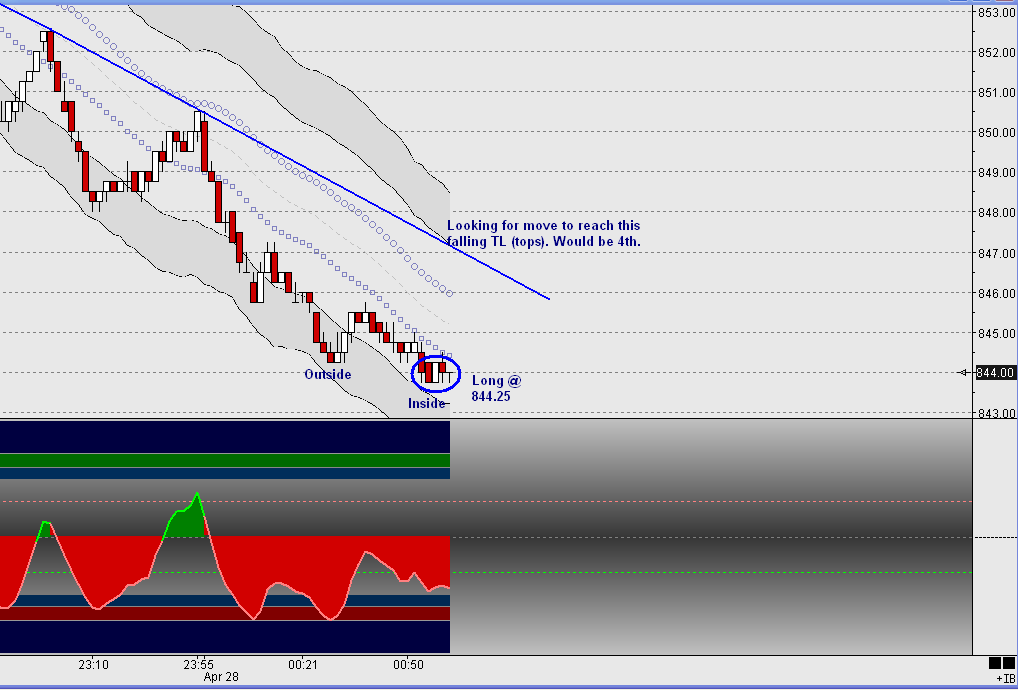 Click image for original size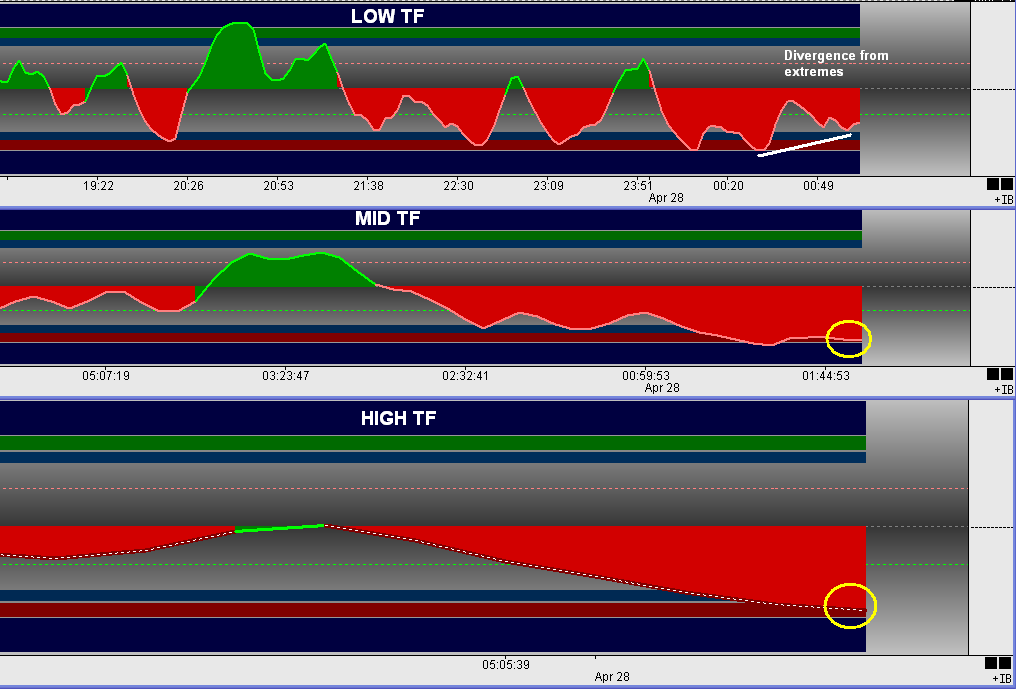 Click image for original size