$Tick trading ranges
Look how the bands on my $TICK tool call for some cool overbought/oversold levels...
The perm. for this is
MA
10 period for the 5min
$tick
overlaid on the
ES
Click image for original size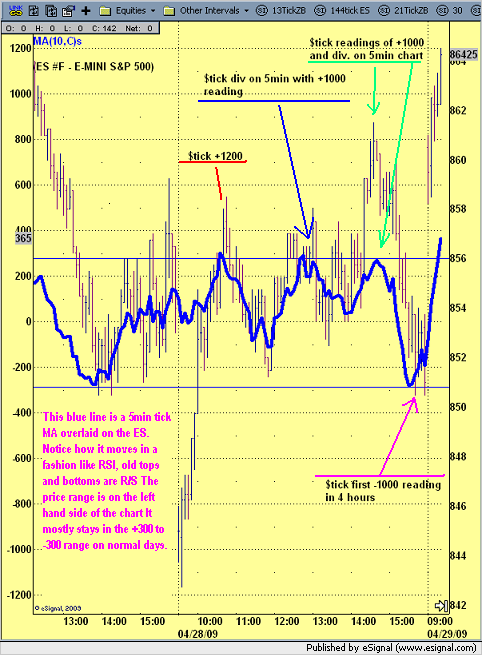 Click image for original size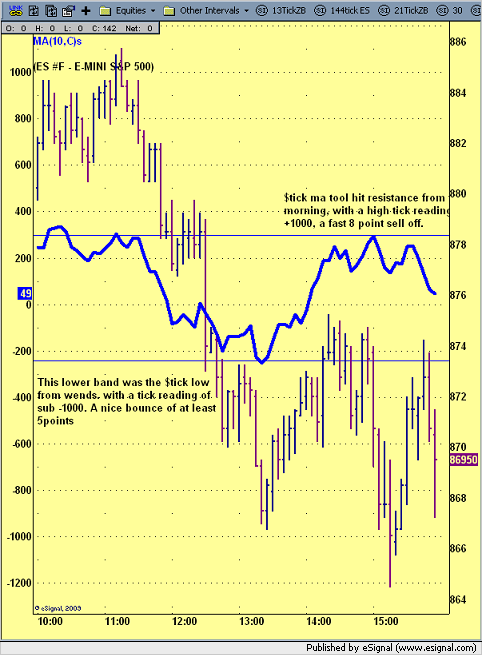 A useful peace of advise for this is on trending up markets use the 1 min and a +600 for shorts and -400 for buys. The opposite for down trending markets. Bracket markets I use the 5 min +300 and -300 these numbers tend to change so it is user defined.
Thanks for another great post Joe
Would you share the settings for your
$tick
tool? This is what I use, 5 min
$tick
, 5
ema
set on (H+L)2
Click image for original size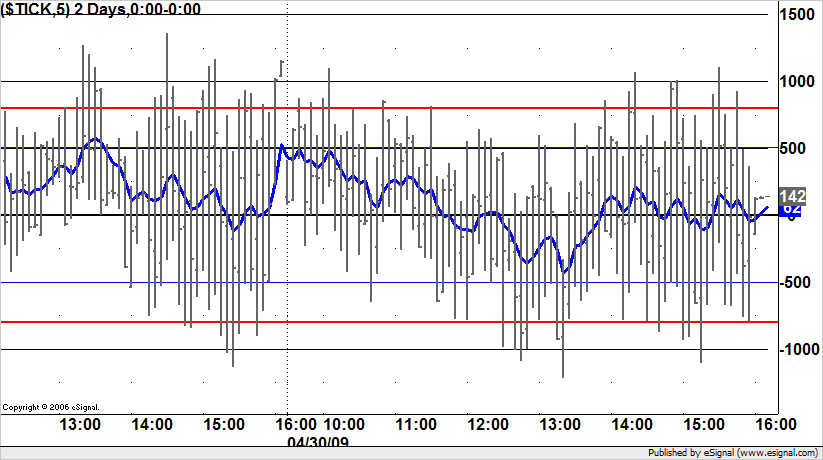 5 min 10 period
MA
, I also watch the 20 period and when the 20 and 10 are at extreams like -500 or better and there is a large
$tick
reading you can usually get in a move at the bottom.