ES Projections
I don't use fibs. I use angle percentages that sector 360 degrees with a lunar sidereal calendar that revolves around the sun every 29.530589 days.
The projections on your left are from 62 long.
The projections in the middle are if 93.50 were the bottom to go long.
The projections to the right were if prices had ticked the high to go short at 05.25.
As you can see they would have ticked the high of today's session.
Which gives us two scenarios: either, a) that's a top, or b) 05 was the best third price from 89.
Interesting to note: the channel bears tested has confluence long and short at 98 just above it. Bears own it. Bulls have to earn it.
Also, bulls bounced at the 50% from 78.
Click image for original size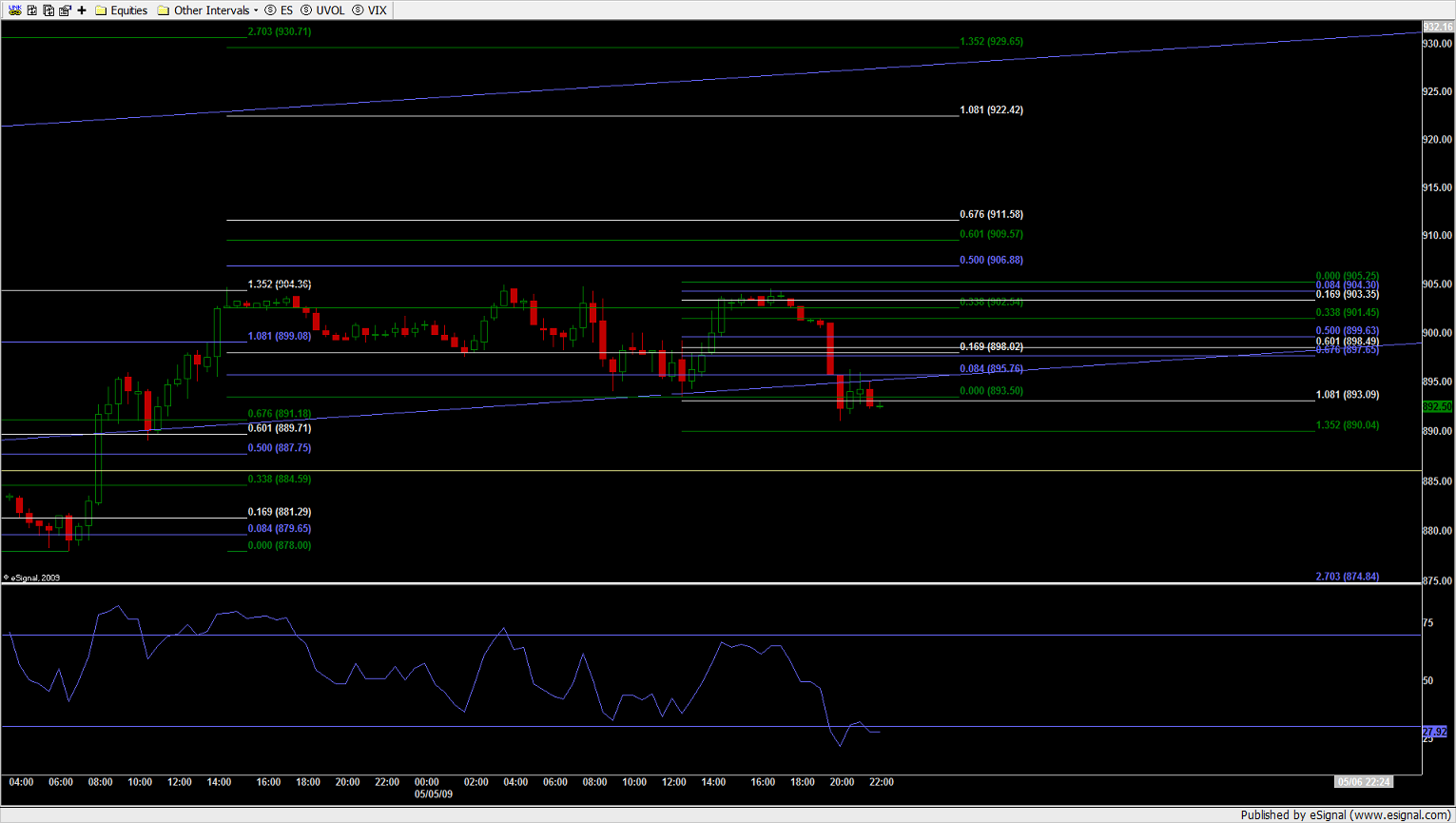 I've been scalping all morning. Here's what we got, and it's juicy:
We're in a channel propulsion play from regular regression channels and those made by Ellioticians. There was a throw-over of the third to third which caused heavy selling from 904, we retrace 50% from 78 there and propulsed and over-threw the Elliot channel again, which they sold from the open and it retraced 50%. The swing there as I'm writing is stalling at 910.75 right at the Elliot line.
We're in a bull and I'm looking at 906.75 bounce for a 50% retracement.
Click image for original size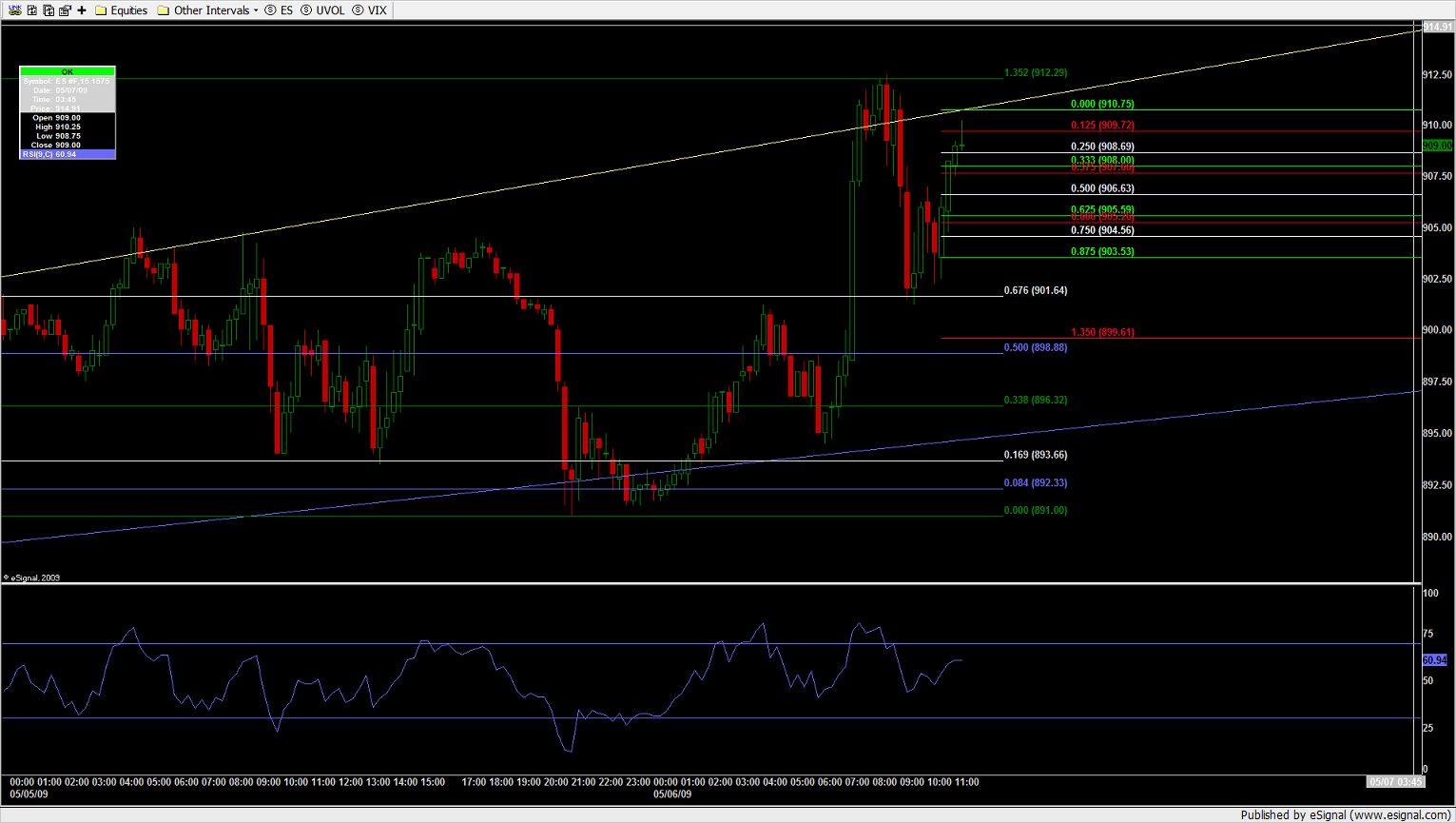 Do you ever do that? Buy it before it tanks just to watch it come around and spring from where you would have bought the dip anyway? Probably not, and I wouldn't recommend it - 4 point hard stops panicking will blow most accounts pretty quick. But you learn to make adrenaline happen when everyone elses bores you, and there's nothing like being there on the thrusts, or breakevens.

Know what I mean?