ES to 892 area ?
I was trying to post this earlier (as you can see on my chart), but lost power with a storm passing through. I see we've possibly started the move down. Lets see if indeed we are head down to 892 (
MM
).
Click image for original size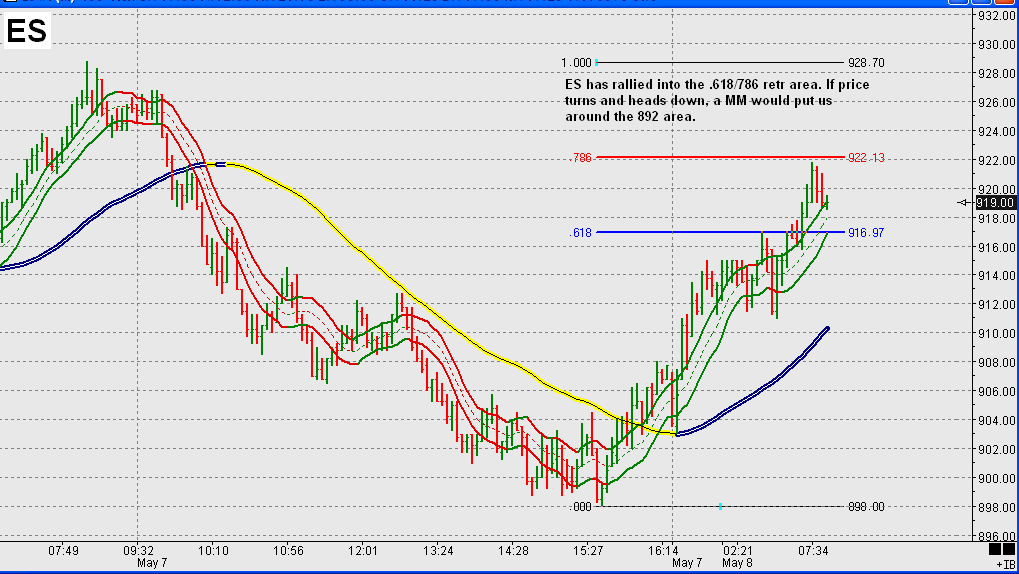 Using the slightly higher high made since my original post, if this is to be a
MM
down from our recent peak, we are now looking at around 893 vs 892.
Click image for original size
Well, the patient isnt dead yet, but he looks worse than he did! lol We'll check in later.
Heres a couple of charts to update our potential channel bottom move Sunday eve/Mon morning. The first is my
RSI
map chart, followed by my High
TF
chart.
Click image for original size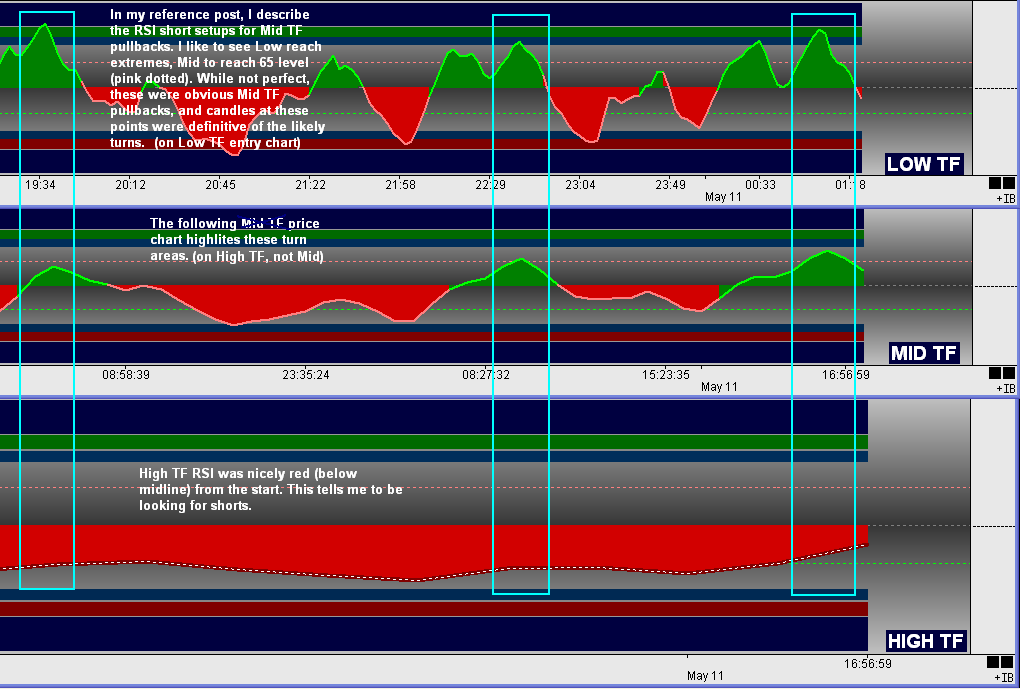 Click image for original size