For Doseone and All - RBs for confluence
For Doseone and All - RBs for confluence
I singled out Doseone only because I know he trades the Euro and these examples are from the Euro (they occur in every market). The Euro can be a trending train when it gets going, and these are definitely trend continuation type setups. Regardless of ones approach to trading, these may be of value when confluent with your methodology, or perhaps be of value as a warning of possible pullbacks to ensue when holding a position. At any rate, if of use, enjoy, if not, no biggie! :-)
Click image for original size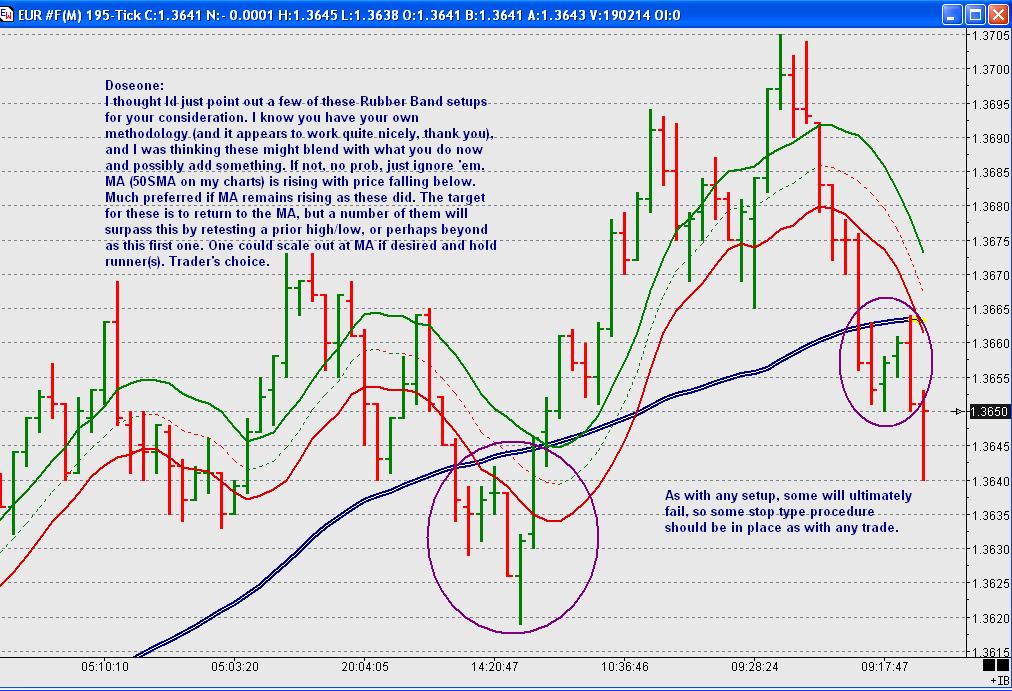 Click image for original size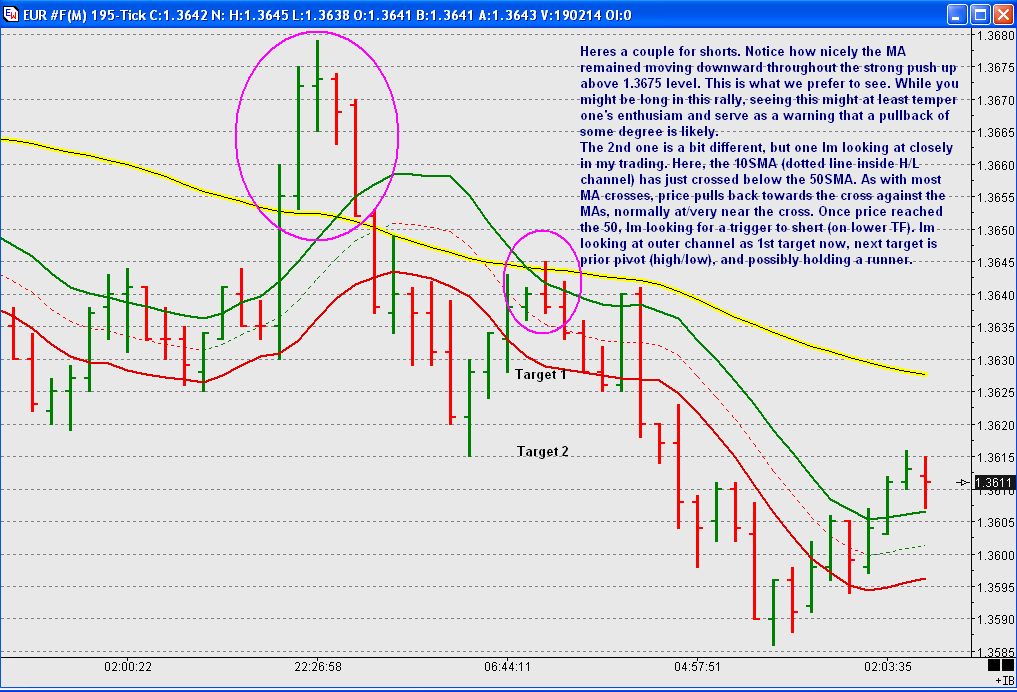 Ninja
, This looks great I really like how the 50SMA stays stable and keeps the direction of the trend, despite price making HH's or
LL
's in your examples. I have already added it to M5 and will be keeping a good eye on it. Thanks for sharing this and I will be sure to let you know how things go. In the second example you mention the 10SMA being the middle dotted line, what are your settings for the outside bands if you don't mind me asking.
Here is an short entry I took while reading about the
RB
method. These broadening formations have provided some great trades especially when they appear at Tops/Bottoms.
Click image for original size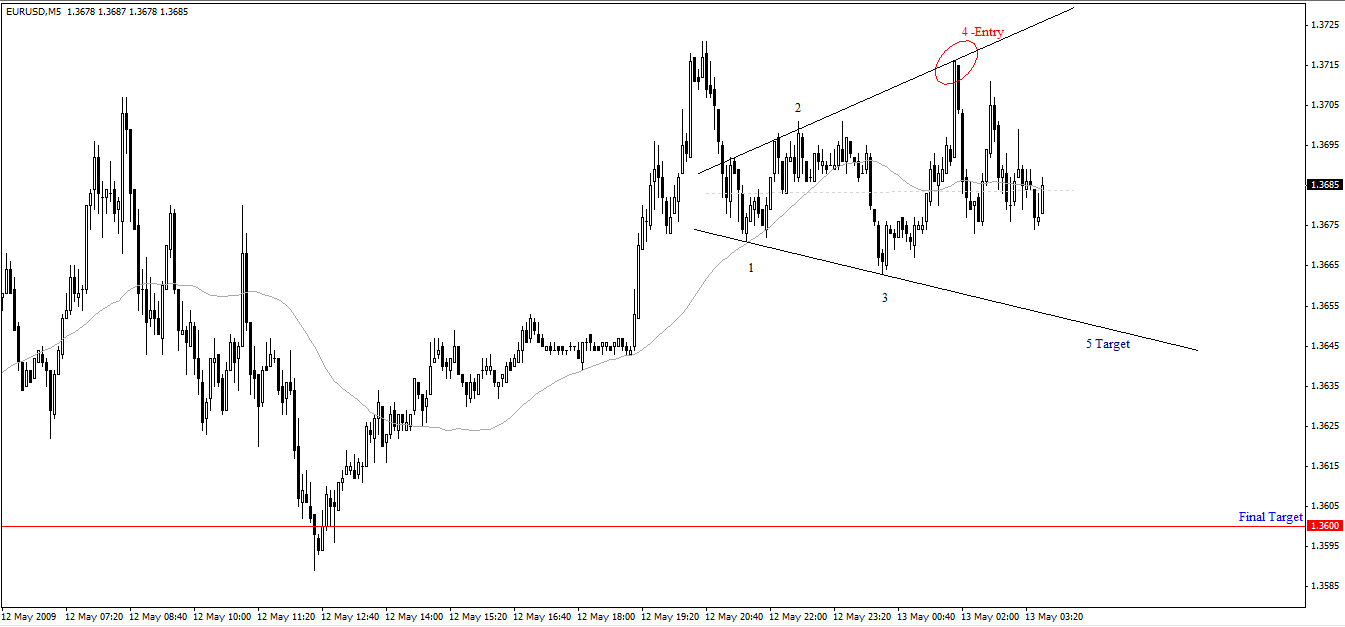 Click image for original size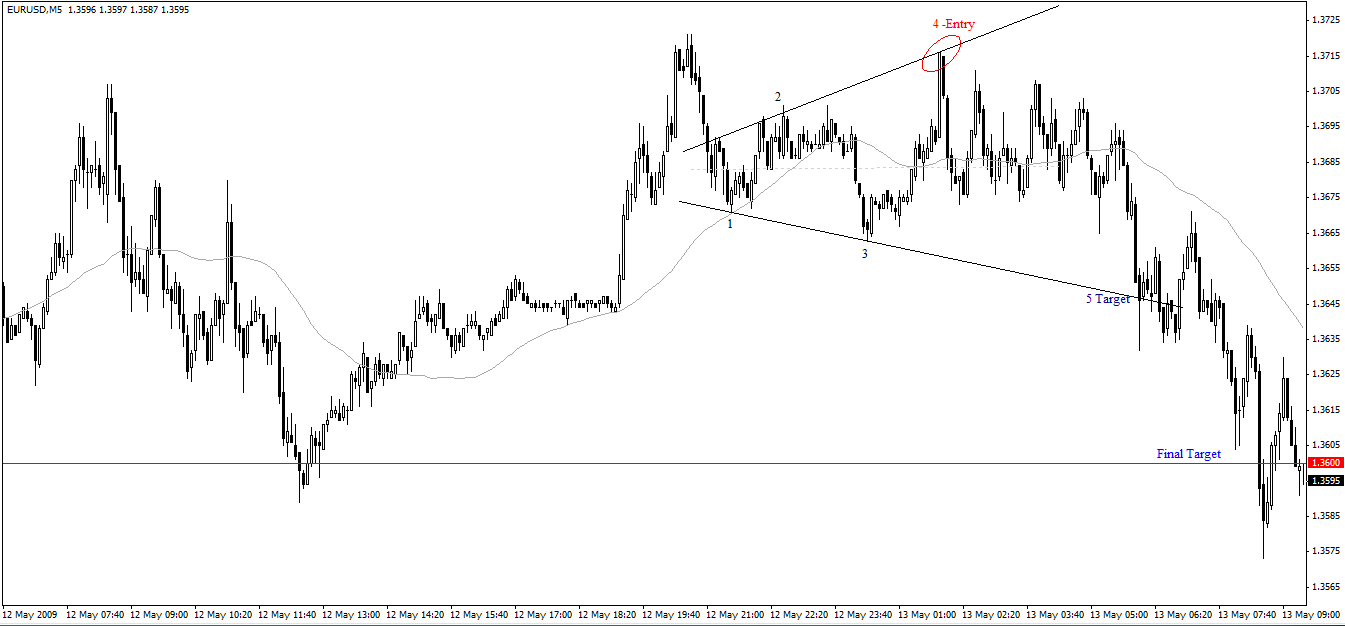 Excellent trade. These can be found as pullbacks as well as at tops/bottoms. Take a peek at the following link and see what you think. Ive found them to be pretty accurate when it comes to measuring as well (measured move as initial target). Had a nice one today on the
ES
that you can see on my most recent post, last chart. Thanks for the charts and interest! :-)
http://www.mypivots.com/forum/topic.asp?TOPIC_ID=4325
I just caught this one on the EURUSD.
Click image for original size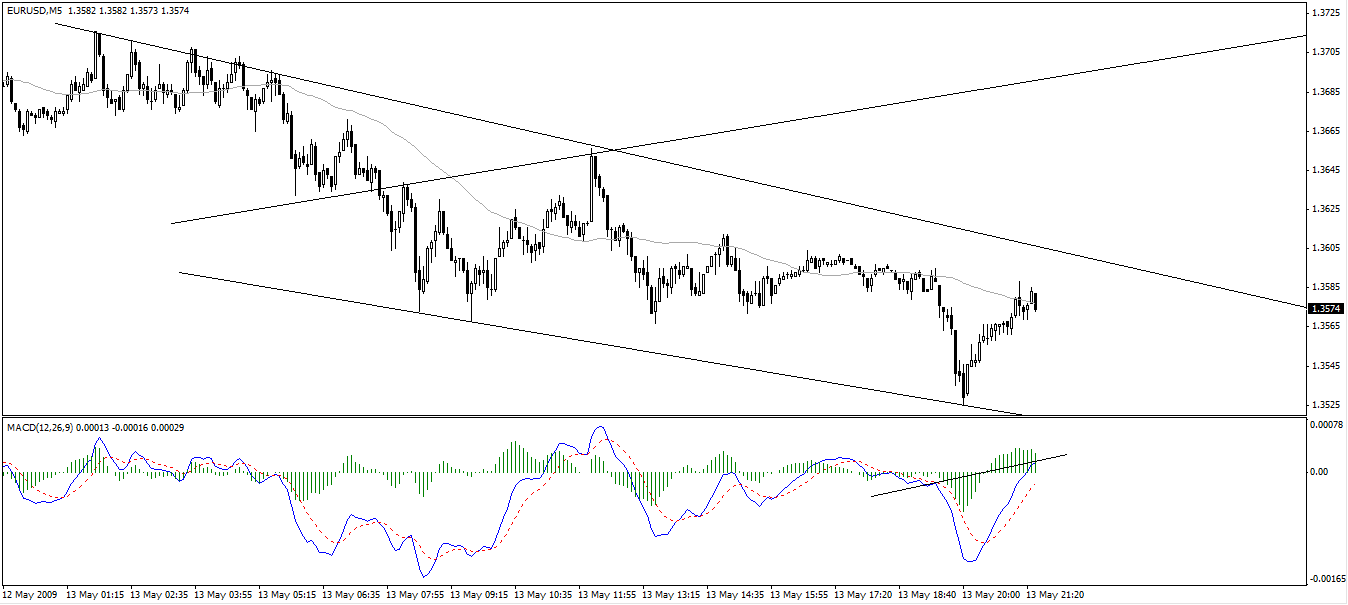 and here it is now, trade closed. Thanks
Ninja
!
Click image for original size