Euro to 1.3470-80 Area ?
Ninja
, I caught the second short at 1.3580. I posted it in yesterdays thread. Hat tilt to you, thanks. Here is what I am looking at in the higher
TF
right now, another broadening top.
Click image for original size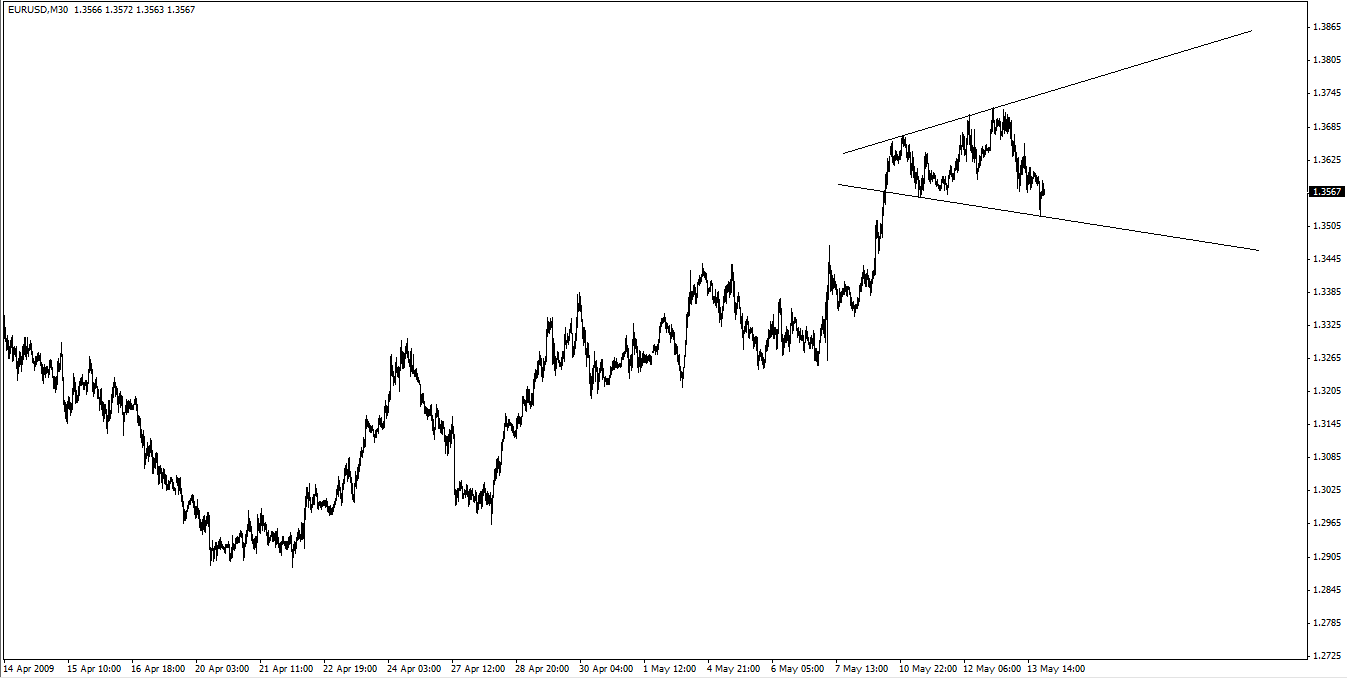 Heres a great setup today in our Euro rally referenced in the prev chart.
Click image for original size
Euro
MM
target reached today. Nice short from top of channel. :-)
Click image for original size
Euro
MM
target reached today. Nice short from top of channel. :-)
Click image for original size