Weekend charts 5-16-09
Scroll back to 5/19/08 and notice the markets reaction to the confluence of a 28 level and 200 day
moving average
...or not. Chart was originally intended to show the affinity the market has to trend from 28 to 77 levels. Just thought it was interesting.
Click image for original size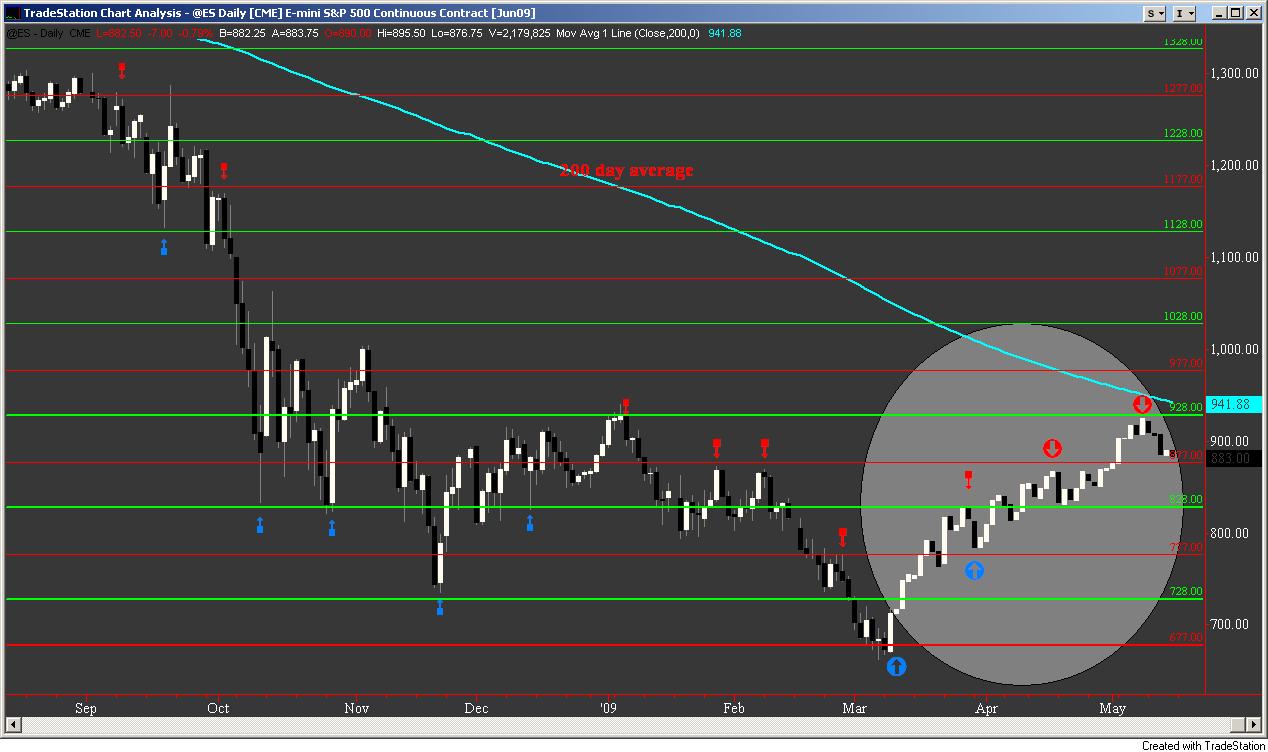 Didn't realize that the upload wouldnt scroll so here is the chart showing similar pattern one year ago
Click image for original size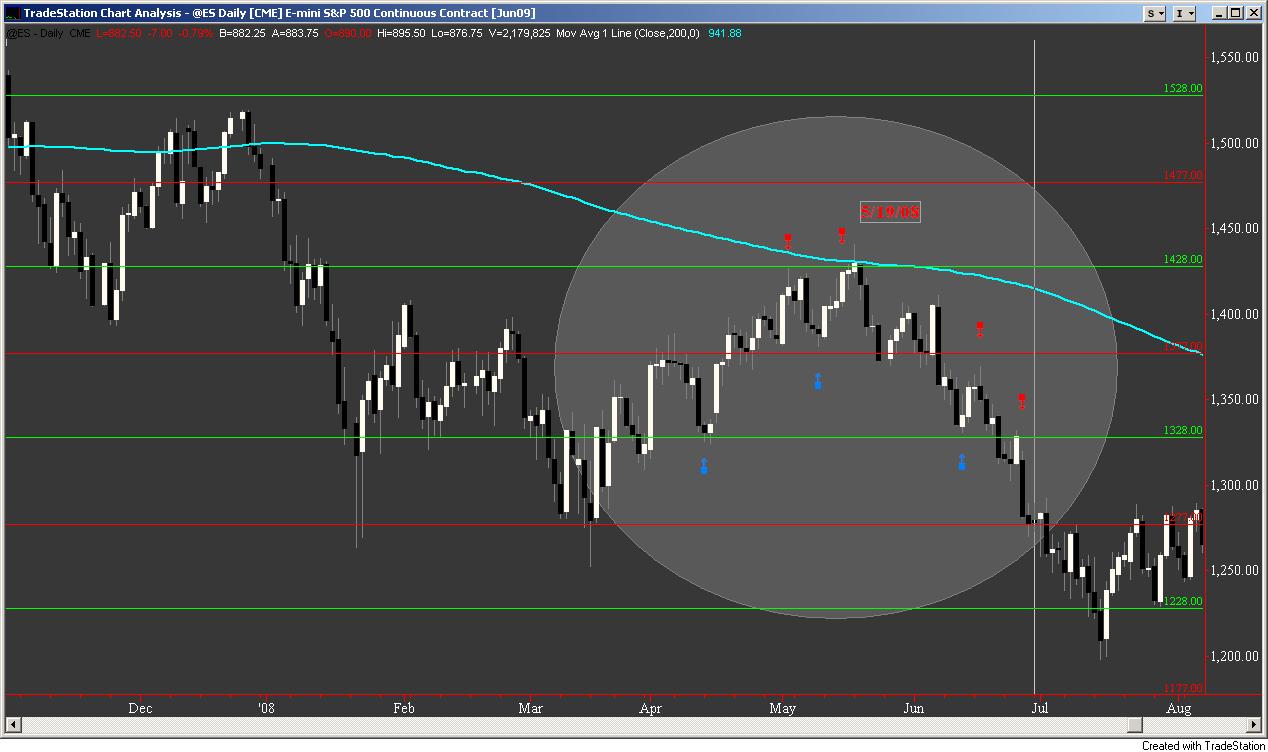 This is the 60 min down projections.
Like Kool said, we will have decent support at 844.50 to 847.00 levels.
The projections showing a pause at 859.50 to 863.50 area. We might get some bounce here.
Click image for original size
Great charts, PDQ,Bruce,L.A.! It should be kept in mind however, that this is still (untill proven otherwise) a very bullish market. I still fully expect much higher prices coming in June!!!
Click image for original size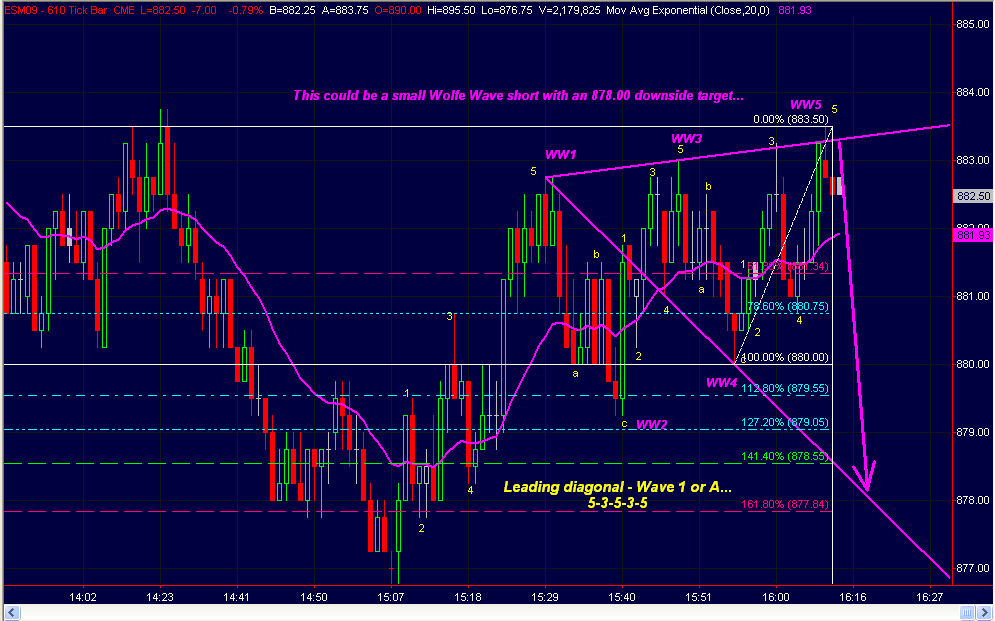 If this count is correct and the
Wolfe Wave
scenario plays out, then we could see an A-B-C type move up with first target around 885 and second target around 889....and possibly even a third target at 895.50 to 896...
This looks like a bunch of 1's and 2's to me, which is very bearish. If I'm anywhere in the neighborhood of being right then kool is going to see his 47 print. My guess is that we finally will see at least a 38.2, which is 20 handles lower at the 27.50 and possibly a 50 down around donuts. Notice that it appears this pig is starting a 3 of 3, which means that all these complacent bulls are going to get a wake-up call in a big way. I saw where
Prechter
and gang showed the Daily Bull Sentiment at 88% at SPX 930. This was about the same as the 07 high. We have to work off some of this bullishness and I cant think of a better way than a 3 of 3. With that said, it looks like we might get a bounce here first. Notice the bullish pattern thats setup. Also, it sure appears to me that were in a triangle (see 17711V), with C needing to complete higher. I show a 610T with potential targets. From this traders viewpoint, Monday or Tuesday could get ugly. I'm currently flat, with the exception of some meaningless June puts, because they put in an ending diagonal up top and I didnt get to trade last week.
Click image for original size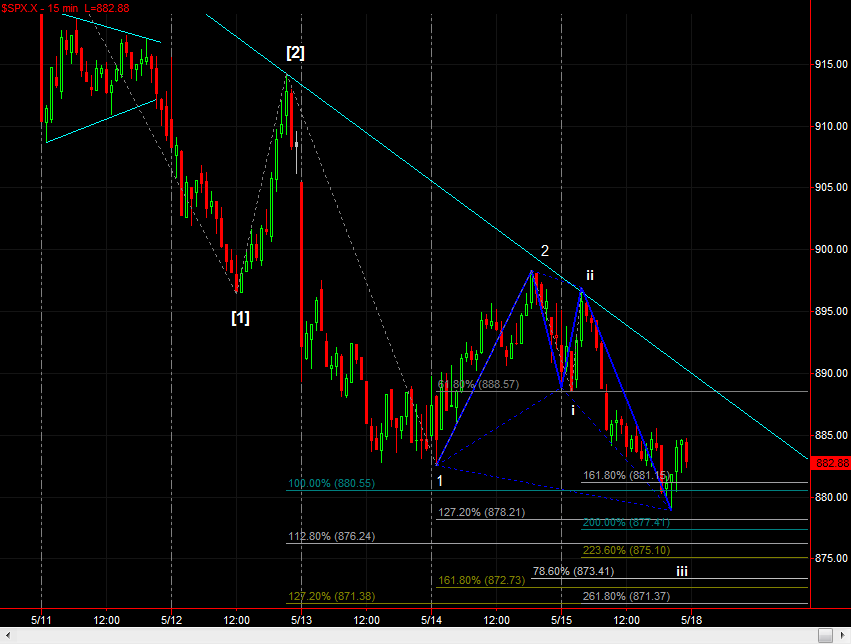 Click image for original size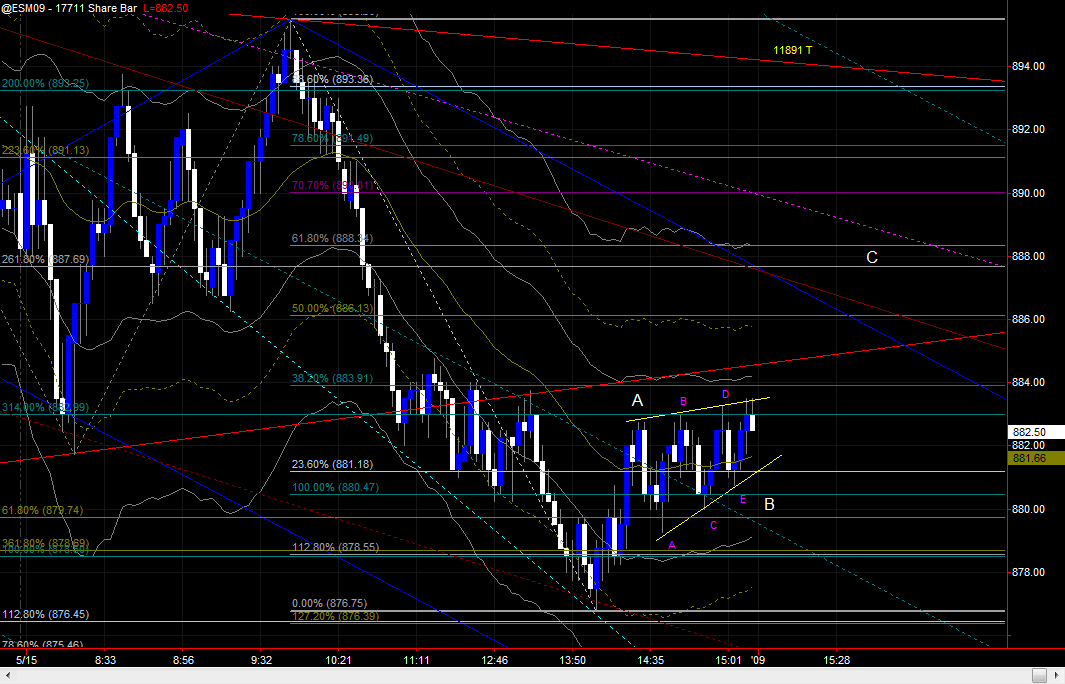 Click image for original size