Channel 3rd touch - with Targets
Channel 3rd touch - with Targets
Tonites opening Euro trading provided a textbook look at using the channel tool. On my Low
TF
(15tick), we had a small channel created by extending 2 lows forward. The 3rd touch of the falling channel TL was our trigger (with
triple
divergence
on
RSI
). The great thing about channels is the targeting aspects for me. The initial target is the top of the channel, with subsequentl target a
MM
of the height of the channel and extended from the channel breakout. The chart attached shows a great example. This is a valuable tool for identifying and setting intial targets for possible turns. This same setup was described in the prior Euro 1.3470-80 post. I hope you will find this to be useful in your trading.
Click image for original size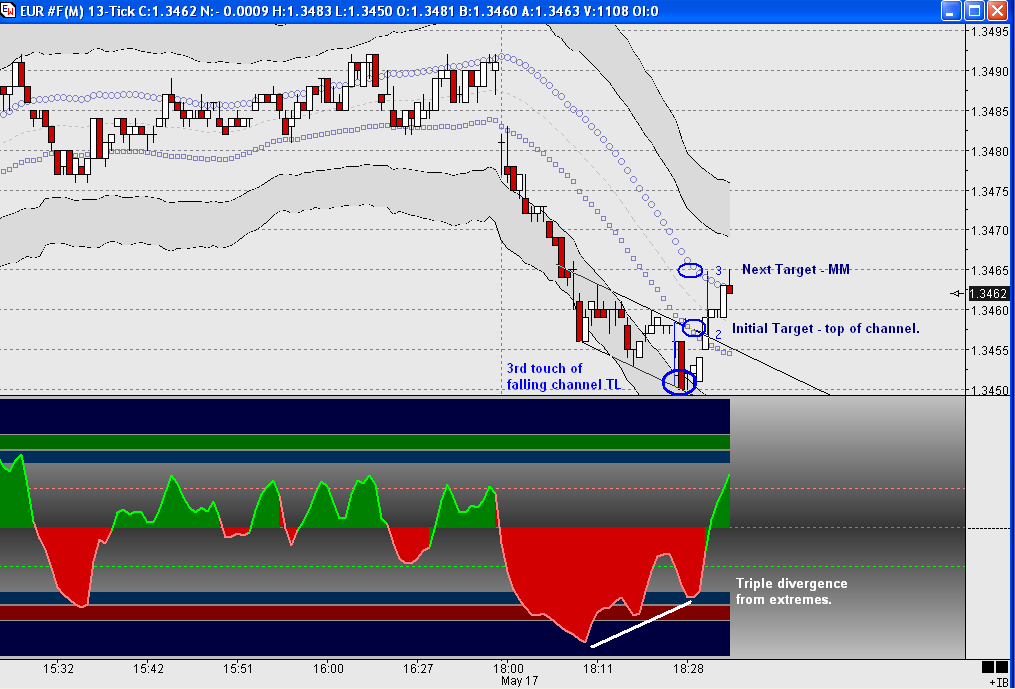 Nice scalp, and great work on your trade last with the euro. I have been experimenting with your
RB
technique. Here is a trade I just caught, using a 20SMA instead of a 50SMA on the EURJPY. I set my target at 1.618 extension of the previous low to the high where my stop was. This trade had a good risk/reward ratio, so I took it. Normally I stay away from this pair.
Click image for original size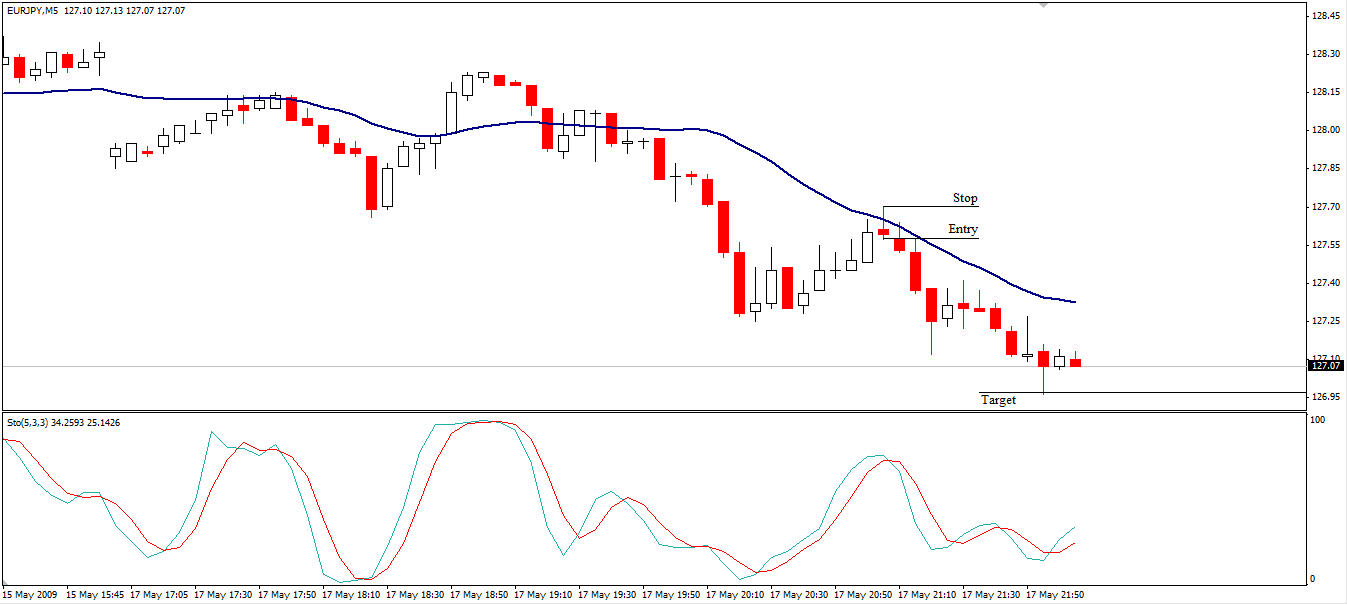 Doseone:
I grabbed your chart and threw some thoughts on it, fwiw. Nice short !!
Click image for original size