Euro channel pullback possible 051809
Euro channel pullback possible 051809
Ninja
as always excellent call. I've closed my trades and I'm heading to the cabin for a week. Keep up the great work! See you next Tuesday.
The Euro had a little surprise to spring. The following 2 charts shows a classic gotcha. While the longs
may
get bailed out eventually, having been in this very predicament in the past, I certainly feel for them (unless I was one selling to them above the channel, lol).
Click image for original size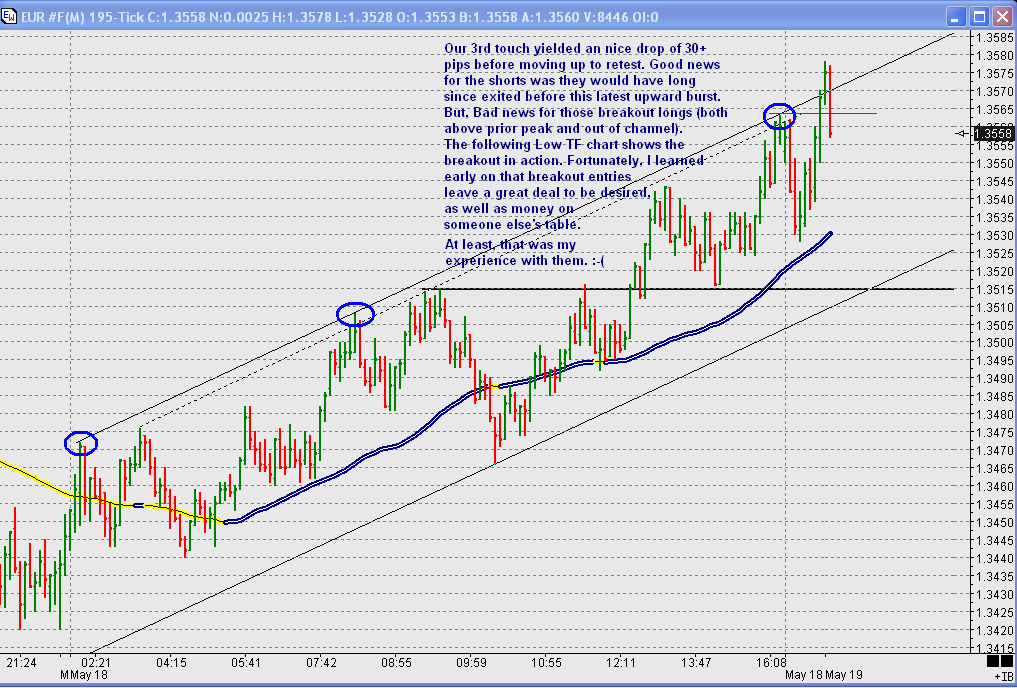 Click image for original size