Monkey ES Charts for 5/20
Monkey ES Charts for 5/20
Just posting some macro daily charts and also a 13 Min chart with
price action
S/R
zones drawn in with horizontal blue lines. First chart is
SP
-500 Index with trend channel in black lines ... broke below lower line a few days back and may test it on a rally. Notice that volume has diminished on this pullback in what has been a persistent uptrend.
Click image for original size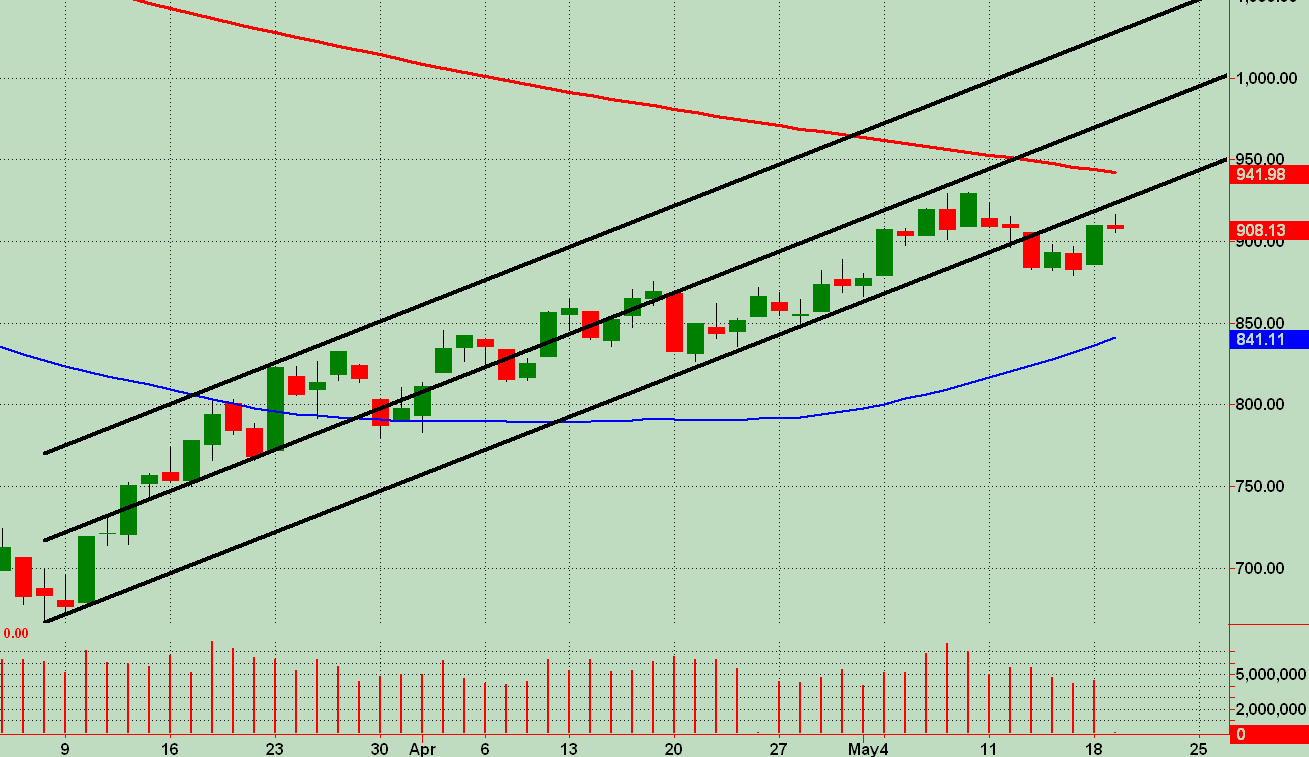 ES
Daily chart shows an NR7 (24hr data) FWIW. Just another observation with a trend channel in blue drawn from a point later than the prior chart that was drawn from the Mar low. Has contained price fairly well for several weeks. Also, price reacted off a high from a few days back as drawn by the horizontal black line ... which also is near the middle of the down day (which was an
inside day
of an
inside day
) that had a semi-decent range ... and would be a reaction off of a "midline" of the channel were I to have drawn it in.
Click image for original size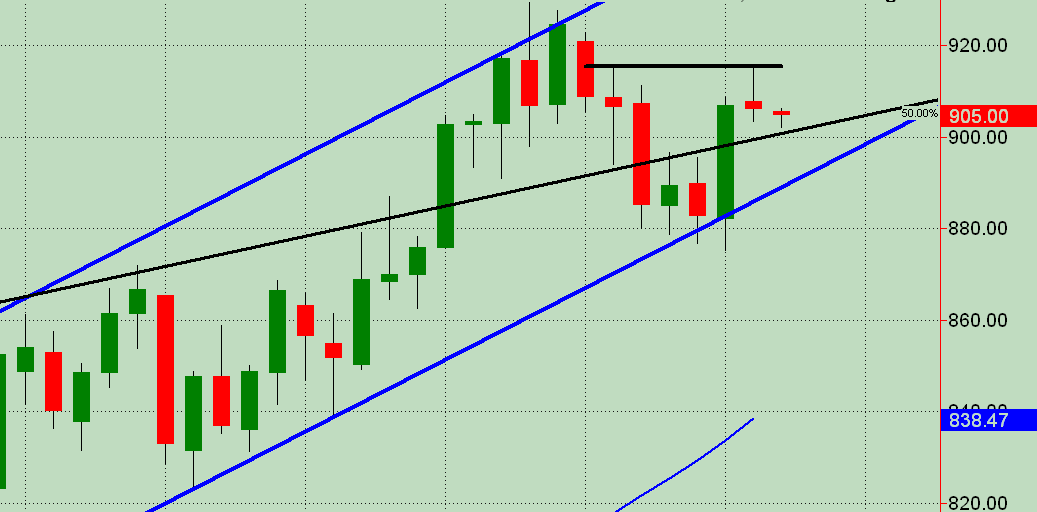 ES
13 Min chart with
price action
zones of potential
S/R
... drilling down a bit more as a "map" for trading coming into Wednesday. Any and all comments, feedback and analysis (espec. with posted charts) are encouraged and welcome !!!
Click image for original size