Filtered Morning Long 060809
Filtered Morning Long 060809
Nice morning setup (after an even nicer Rubber Band short with
triple
div). I hope the following charts help in understanding the setup.
Click image for original size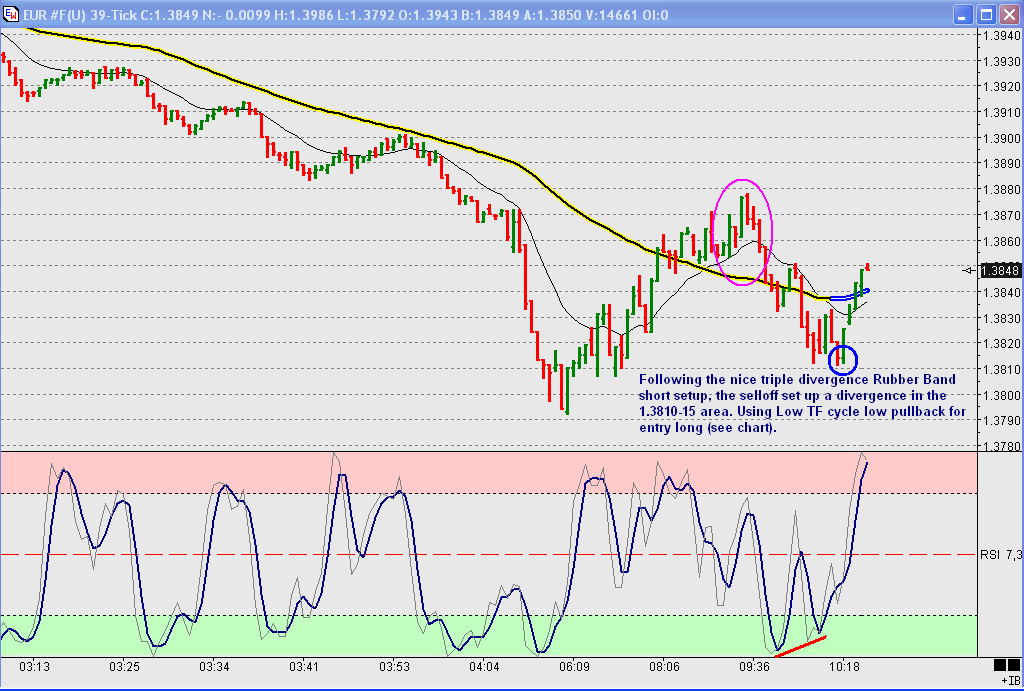 Click image for original size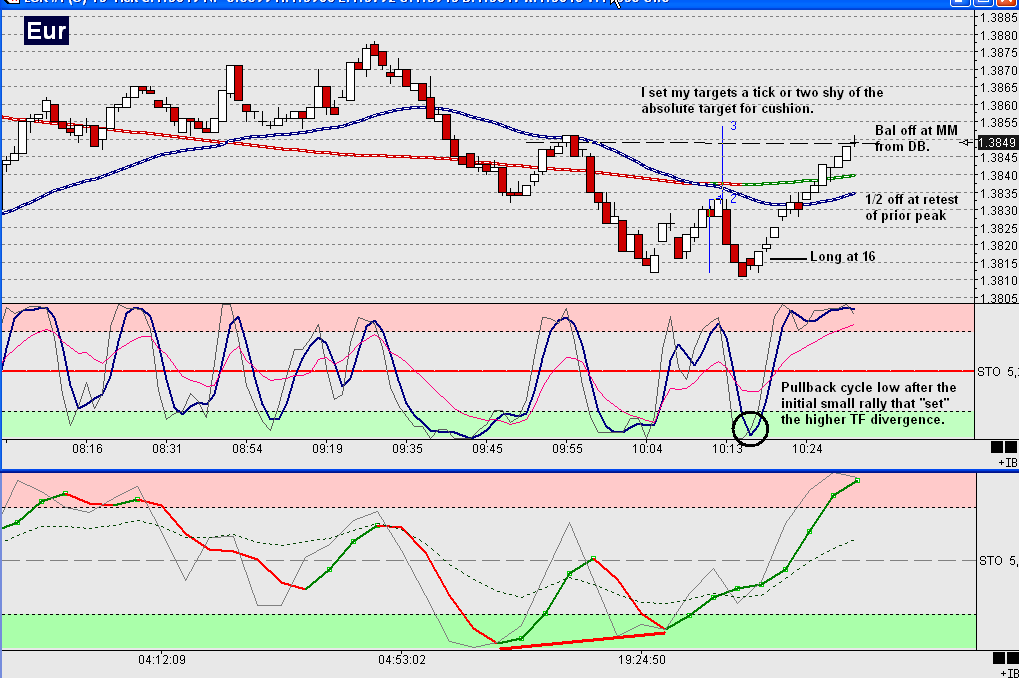 Hi
Ninja
, what was the t/f /
tick
size of the faster chart...have you switched from a multiple of 5 to 3 now?
Thanks
rassi
Rassi:
Do I know you by a diff name in Buffys (when I was there)?
Welcome.
I finally came across a methodology Im comforable with to trade "with trend" pullbacks. This approach uses a 3 multiple between TFs. I simply thru on my RSIs, and adapted to the 3 multiple for trading turns (using the higher
TF
divergence
in combo with lower
TF
pullback). This way I can trade both directions from the same charts.
The trade above was a nice application of my adapted approach for trding turns.
:-)
Hi
Ninja
, no I found Buffys after you had flown the nest so to speak but i have never really been able to get the bline to work for me but you trend turn methods have really resonated for me and have helped many hings fall into place.
So looking at some of your other charts posted on here (which are very insightful) are you using a lower t/f , a mid t/f (that is a x3 multiple of the lower) and a higher t/f (that is x5 multiple of the mid)?
Or are you only using 2 t/f now?
Up until now all i have been using is a x5 multiple between all charts so will experiment with your other multiples.
Also could you provide settings for the keltner's , are you still using the J30's ?
Just trying to understand your latest charts as they are a little different from your red/green
rsi
ones.
Any way thanks for taking the time to post this up and it is very much appreciated.
Wishing you continued success.
Rassi