Monkey ES "Map" for Tu 6/9
Monkey ES "Map" for Tu 6/9
13min chart with the blue lines as
price action
S/R levels
/zones ... as a map for the trading session.
Click image for original size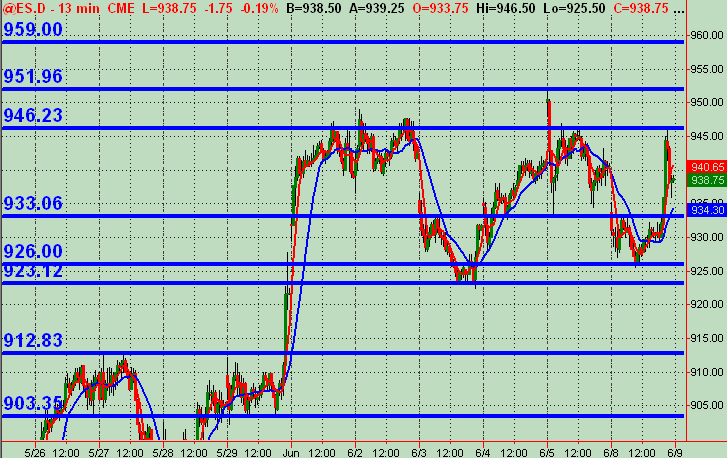 Open to any feedback and others' charts for tomorrow's trading!!
Also have an interesting
ES
Daily chart ... Black downsloping trendline coincides with the same general (larger picture) area of resistance price levels from clustered fib retracement along with a swing high circled on the left side of the chart ... the blue uptrending channel lines come into this area of both "price and time" FWIW. Just another observation looking at the bigger picture.
Click image for original size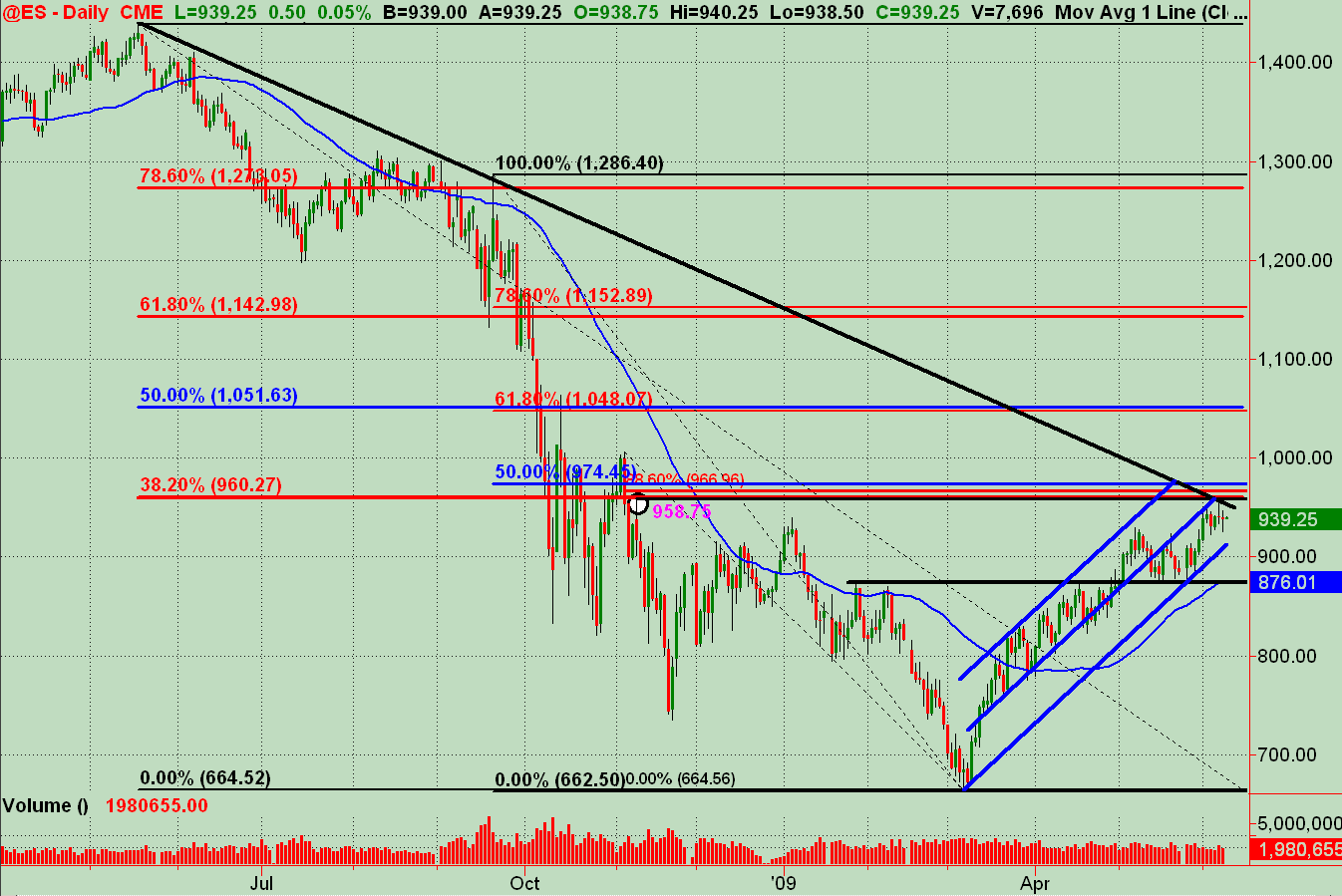 thx for the charts, going to take a lot of buyers to push thru that 960-966 area and hold.
thanks Joe and
MM
...for me I have the obvious 42 and then 47 - 49......failure above the overnight high will go getthe 36.50 number...we are set to open near overnight 42 high......report at 10...Or trade in affect as we are opening out of value