Monkey ES Daily Chart for Wed
Monkey ES Daily Chart for Wed
I've drilled down on the
ES
24hr Daily chart where there is a tightening of consolidation and narrowing of range. The past 3 days are all Dojis and all opening/closing within a few points of each other. There's a "wedge" look to it as well.
Almost had an
inside day
today but price poked up just a few
ticks
above yesterday. Still may have some of the same dynamics, considering the sideways contraction here just beneath some significant resistance in the 960's. Just providing a few observations here and would welcome any feedback and/or other analysis and posted charts.
Click image for original size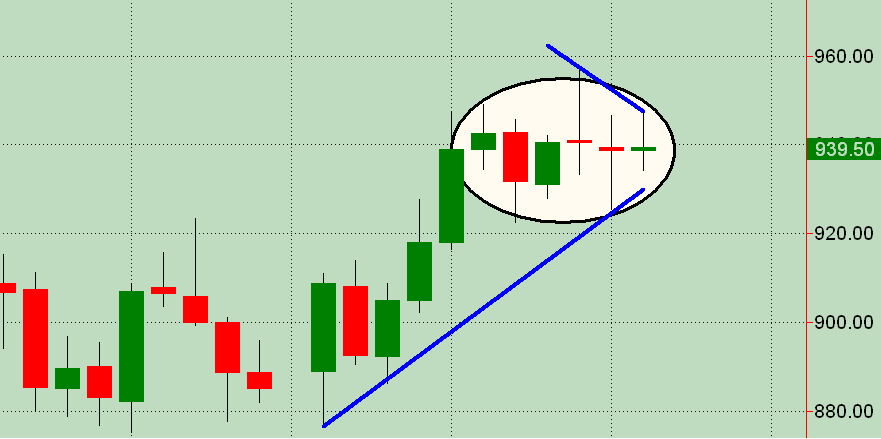 Also, as usual, the 13 minute chart with
price action
Support/Resistance
levels as a "map." Hope some are finding it helpful ... and again, offer your comments and analysis here for prepping, coming into tomorrow's trading session!!
Click image for original size
I'd be remiss if I didn't also include the Bigger Daily Picture that I'm looking at and posted yday (I think?). That daily chart on the 1st page of the below link shows what I was referring to with significant resistance in the 960's ... that Joe also commented on.
http://www.mypivots.com/forum/topic.asp?TOPIC_ID=4502