Monkey S/R Levels for Tuesday 6/16
Monkey S/R Levels for Tuesday 6/16
Here's the 13min
ES
chart with
price action
S/R levels
/zones that I have as a "map" for Tuesday's trading. Any comments, charts etc. are encouraged. The thicker royal blue lines are more significant while the navy thinner lines are likely important levels but not as significant as the others.
Click image for original size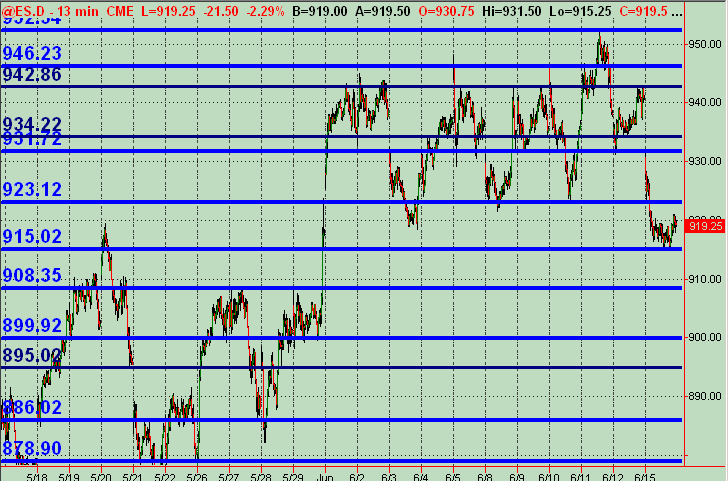 ES
Daily Chart with Big picture showing some significant support levels and trendlines etc.
Click image for original size