Charts 6-26-09
Yesterdays up day produced 3 possible projections upward 929.50, 931.00 and ultimately 961.00 if you take the entire move. Down projections 903.25, 907.50 and 905.25 will be negated if we touch reach 918.50. Which I believe will be tested.
This is the 30 min chart. Resistance at 918.50 and 925.00. 925.25 is one of the projections.
Click image for original size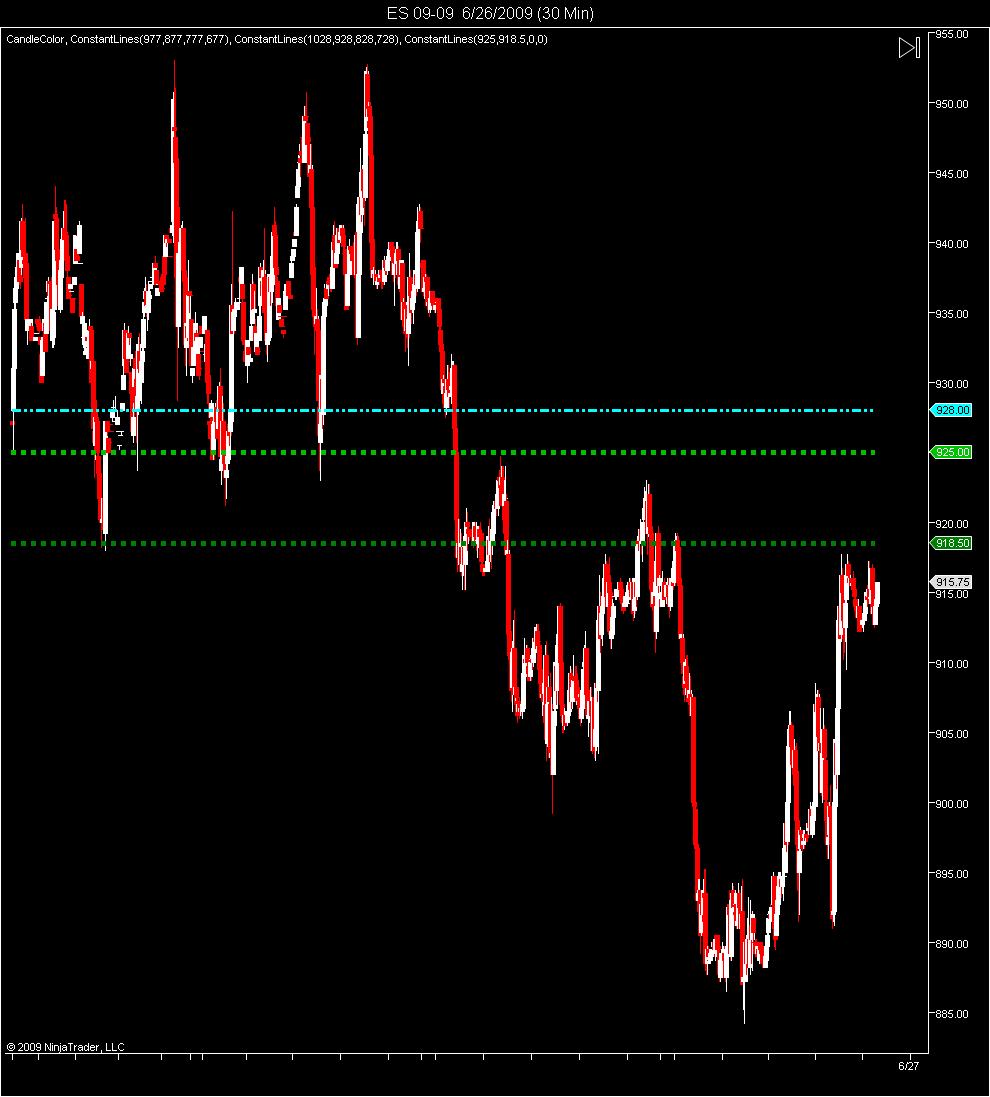 Thank you myptofvu. Just some accountability with my trading plan. Anybody can see it and maybe tell me if I deviate from my plan.