learning journal
hi all,
my name is Kam. I am a
S&P
emini trader and student.
I am learning emini trading for 9 months in ***** school with **** as my mentor. This school teach traders on how to identify the market direction by interpret on how the candlestick close on different time frame. If anyone of your interested in more details, could email to me anytime.
trading succefully in this field need a learning curve, hard work and time consuming.
I will keep posting my journal as long as u guys are interesting in it. Thank you, happy trading.
Thanks for the posting JTrader. You can also post the charts and comments directly in this thread which will save people from having to open the document. Also not everybody can read word documents.
Example:
Click image for original size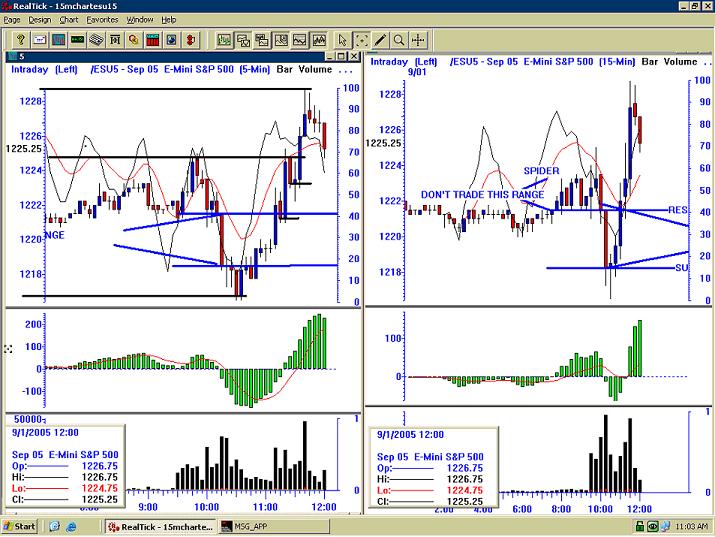 I missed the whole 12.25 points run too the upside; but, then I waited and draw my own if-then scenario if the price want to break down from the
HOD
, here is my analysis on the percent retracement and price to break down
*A 12.25 points run from the
LOD
-
HOD
"³what need to be done for price to start breaking down is a second signal against the trend that will convince me this will be happen
*so I draw my if-then scenario below, price broke down to 24.75 with 40% retracement at 26.5; then, if price break and close at 22.5 which is the 50% retracement of that up swing and retrace and not close at or over 25 which is 40% of that retracement
Click image for original size