1091 and 1084
are the key volume spikes from Thursday.....tradeem or
fade
em..I like sells up in the 91 to target yesterdays close
Here's what I drew up last night. Blue lines are
price action
S/R levels
w/greenish Wkly R1 & R2 Pvts.
Click image for original size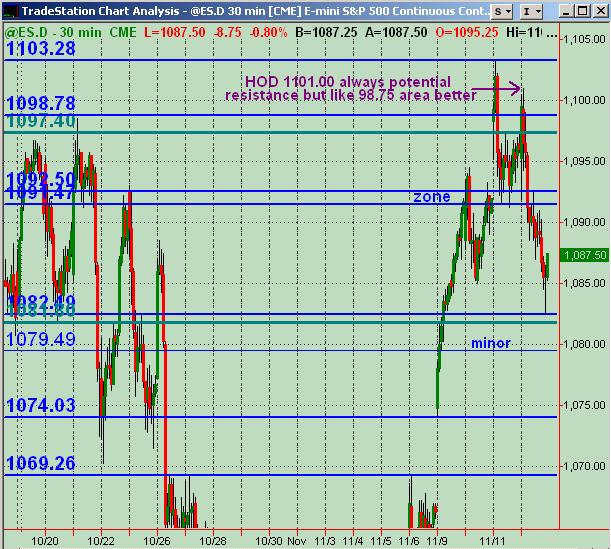 For any folks who've found the so called "mapping" charts I've posted here and there useful or helpful as a reference ... my bad ... shoulda posted this last night. Realized
globex
high reacted off 92.00 which I'd thought looked like a decently significant zone. Not that anyone woulda necessarily taken a trade ... including me. I was sawing logs at the time anyway. Cotton-headed this morning.