6E 2-3-10
This is the reason.
http://www.zerohedge.com/article/stupidity-widest-april-2009-dollar-surges-europe-contagion-fears-flare
Crapped! Made a buy 1.3968. Got blown away.
But all is not lost. Looks like the 88.6% retrace stopped it so far.
Click image for original size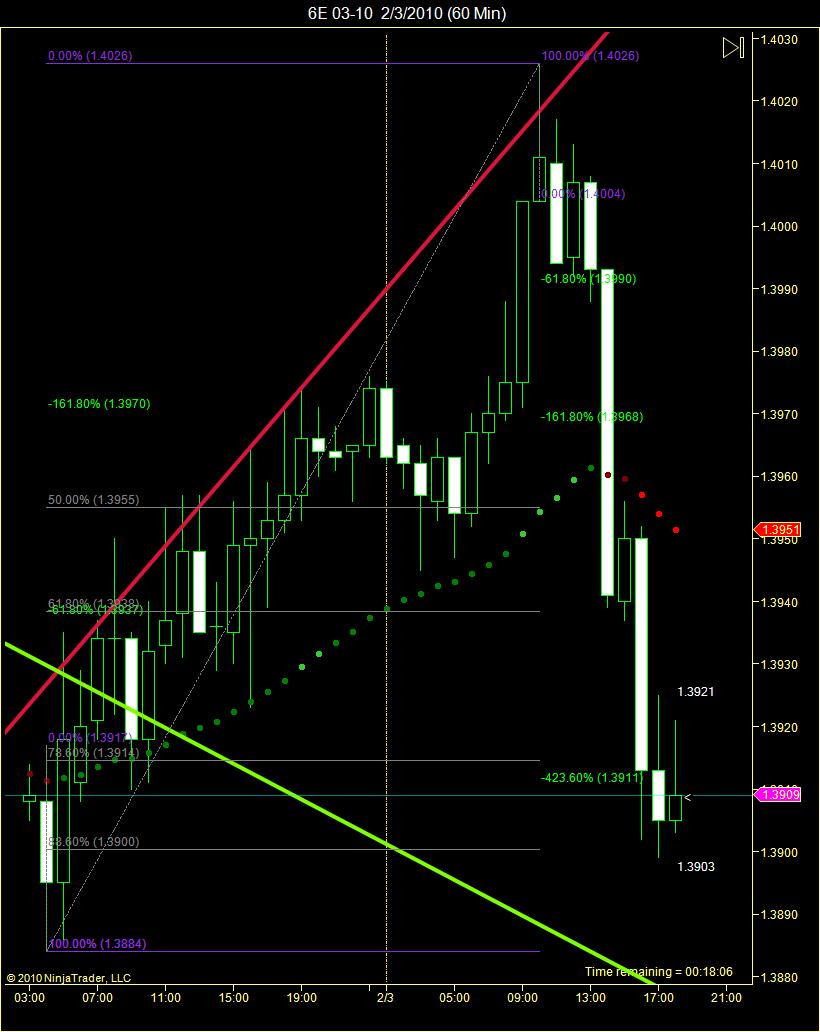 After today, would you rather be a buyer or seller? I would think their is good support at this level, but who knows?
The daily projection at 261.8% is 1.3651

Made a scalp buy today when it was coming up from the bottom.