ES 2-16-10
Click image for original size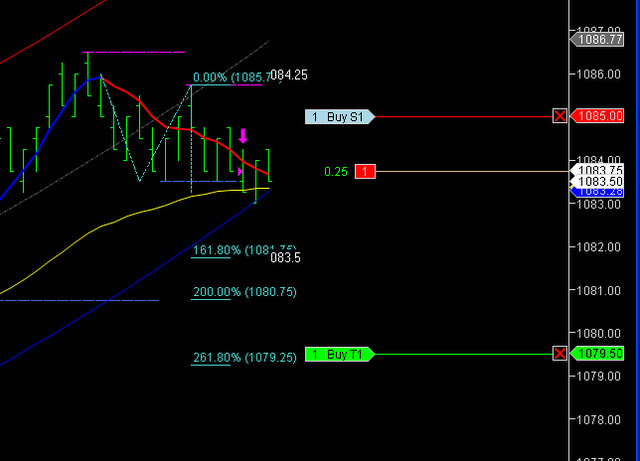 My first gbx trade. Target hit - no fill. One more push down.
Click image for original size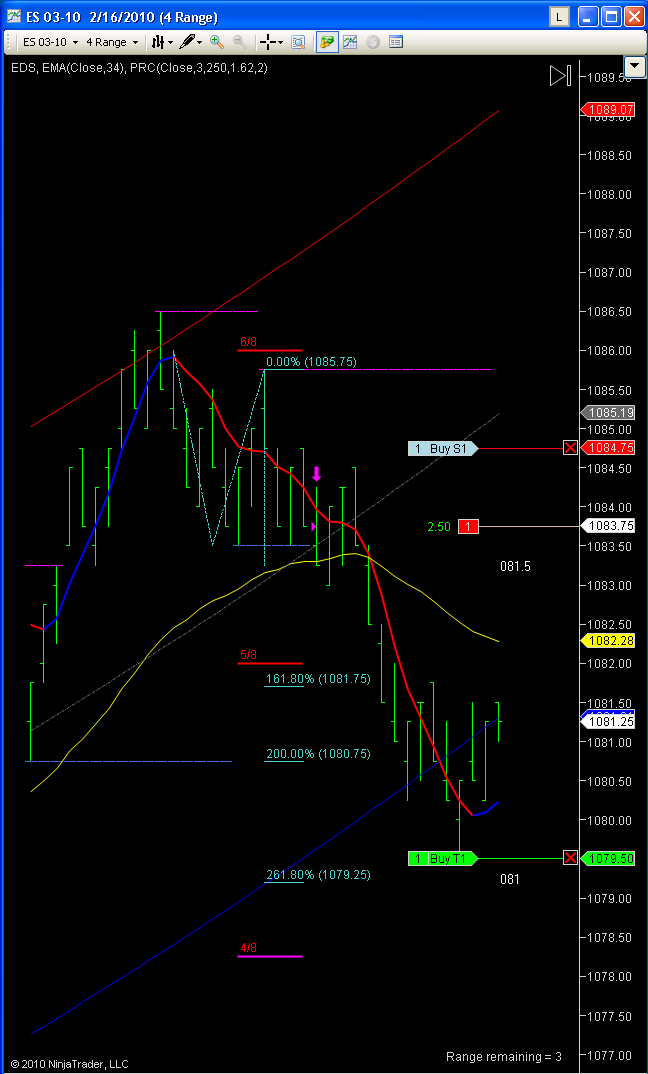 GM
Pasha. Though we may differ in how the micro squiggles have formed, I too believe that the
price action
off the Jan highs is likely corrective (unfortunately). Nice double ZZ to 980ish perhaps? Not sure we get that low...I'll be watching the 1016ish area closely (360 degrees).
Well, they tried like hell to push to a new pivot high Friday and came up 2
ticks
shy. This blows up the fib count and timing. Maybe they keep this going for a 55 count - who knows.
Click image for original size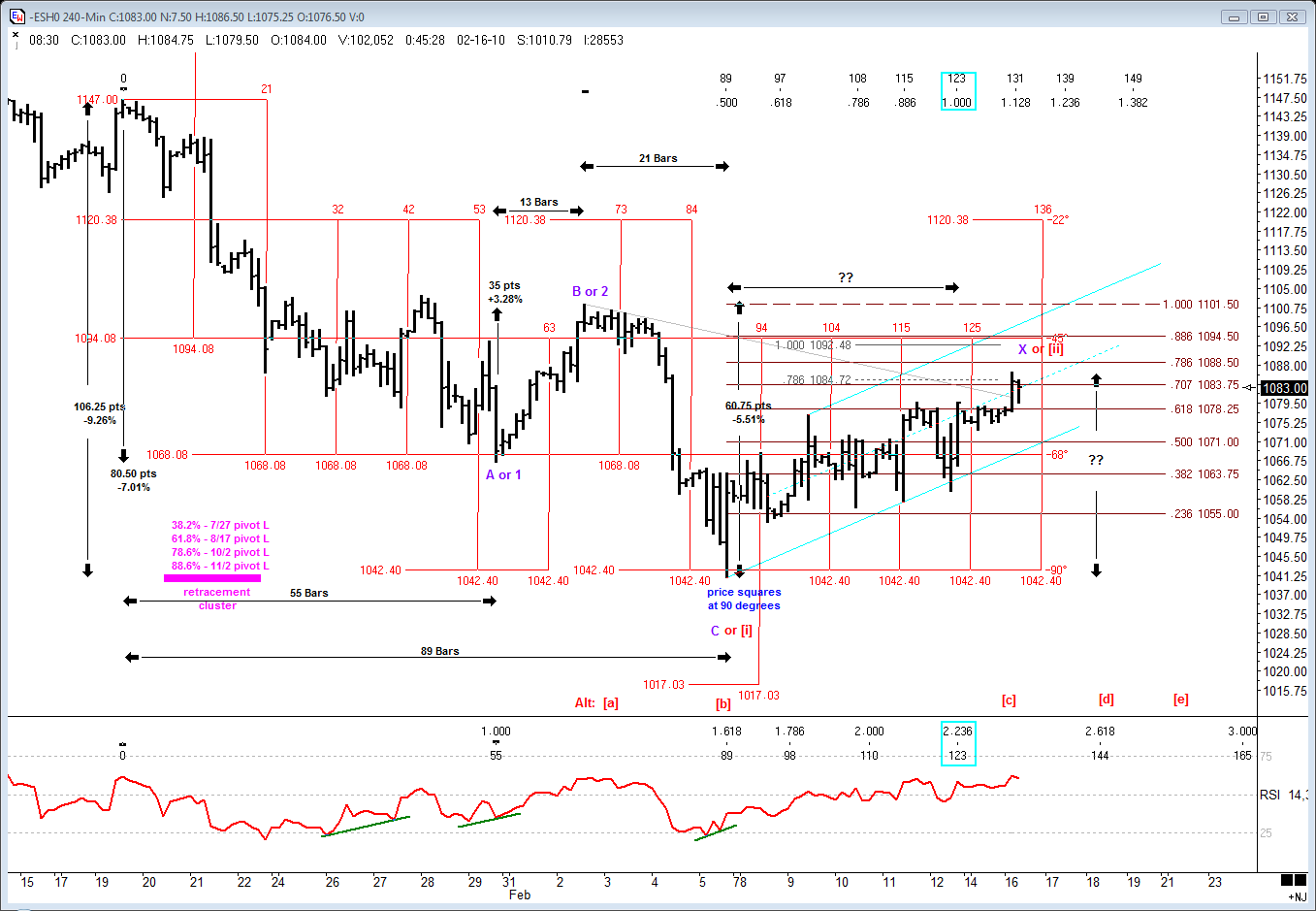 Gonna have huge
RSI
divergence
.
Blue =
RSI
and price
divergence
Purple =
ES
and
NQ
divergence
Click image for original size