SP500 Weekly - shooting star
SP500 Weekly - shooting star
Click image for original size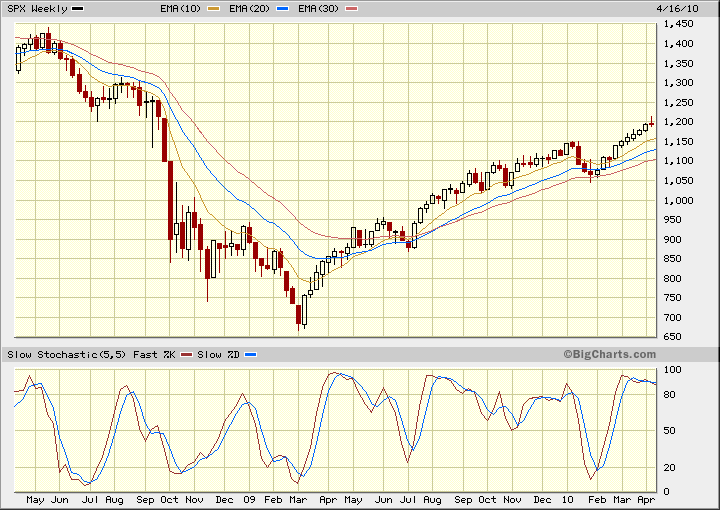 The
shooting star candle
formed after testing the July 2008 low.
IMO
, if Friday closes below the this weeks low, we will see a multi-week decline, or else the market will march towards 1250 level before declining.
Click image for original size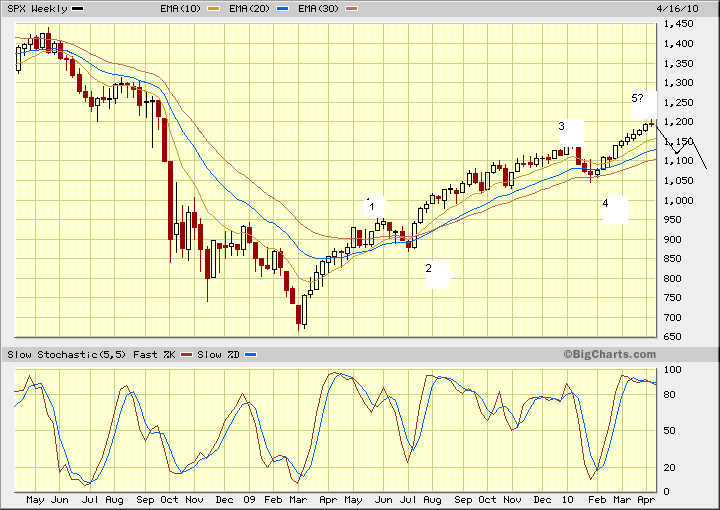 Another look at the SPX weekly chart with a 5-wave
Elliott Wave
and a probable A-B-C correction after the 5th wave.