Usd/Jpy
Usd/Jpy has been in a clear downtrend. Having recently taken out the major support of 86.500
Click image for original size
Click image for original size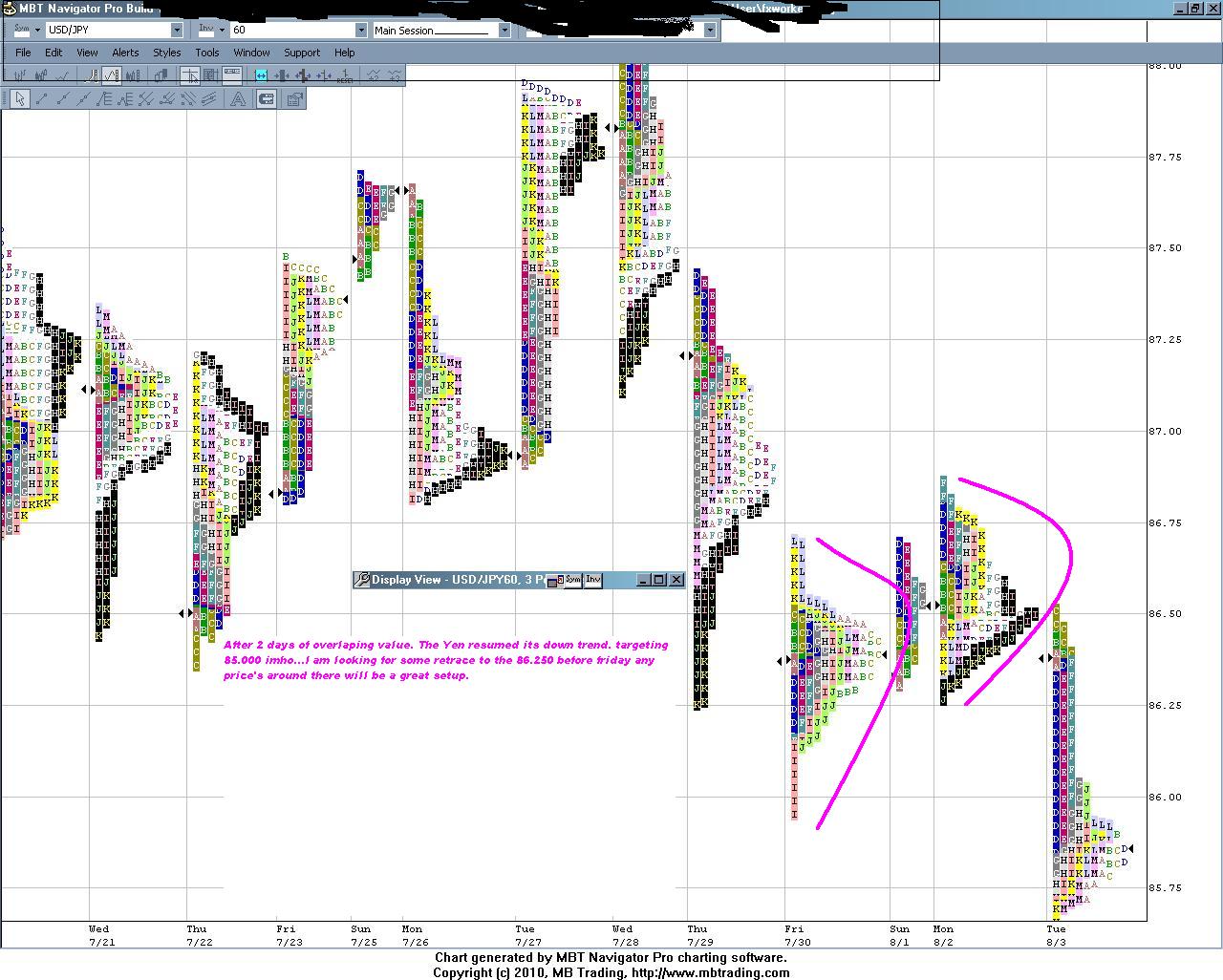 Click image for original size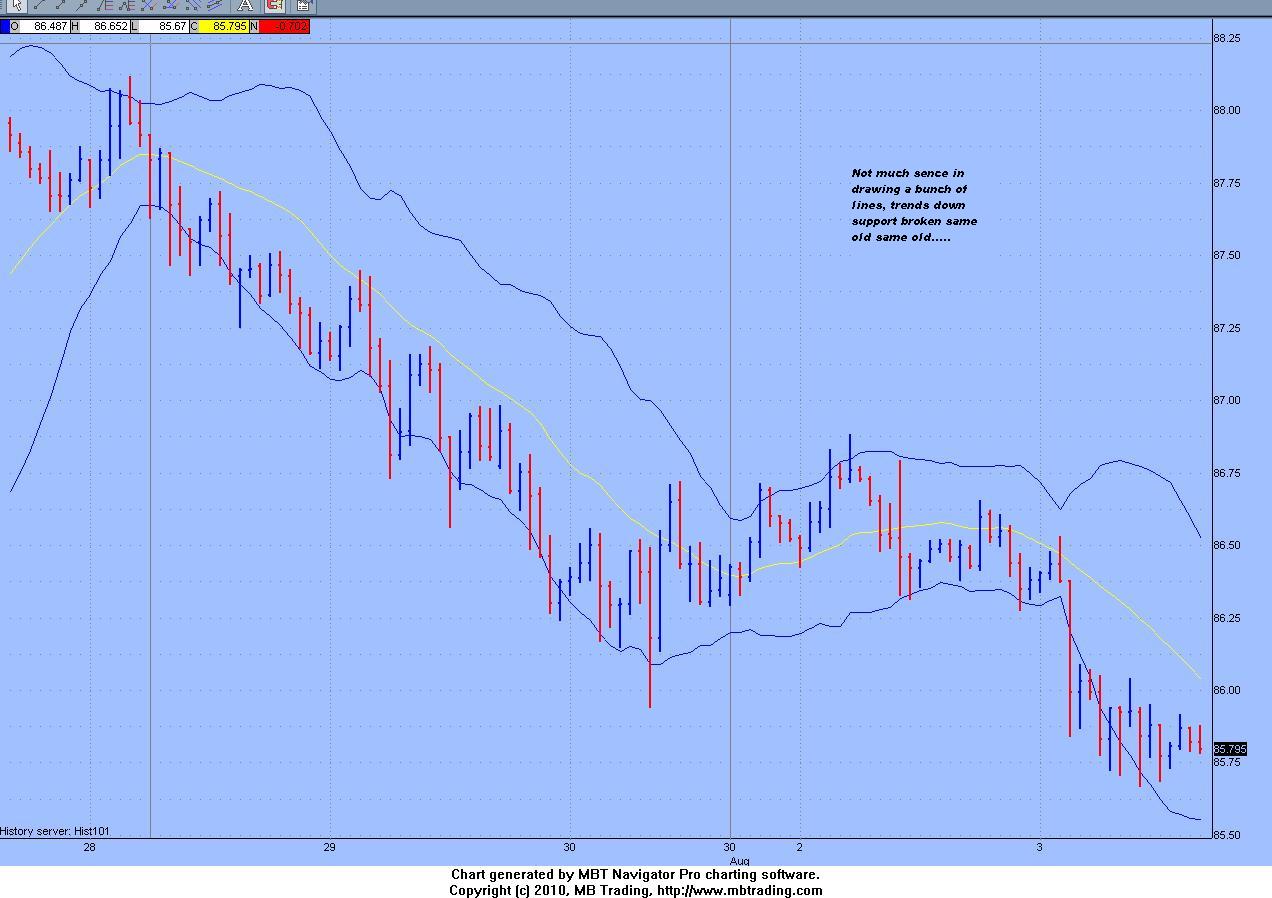 One thing worth noting I think were going to bounce around awhile I am looking for any good shorts on the 1-min and 15min charts.
USD
made a 15 year low against the yen today as low as 84.71
Heavy purchases of safe-haven U.S. Treasury debt, which pushed yields sharply lower, also helped the yen as Japanese investors with large dollar-denominated Treasury holdings repatriated profits. Japan is the second largest holder of Treasuries after China.