Reversal Pattern
I don't know if there is a name for this pattern but I like to look for them. I'm a pattern trader and they appear frequently enough.
I had mentioned it in a post, but the wave did not terminate. So it can give two signals.
In the first chart note the third lower high after a double top came before it. Not a lot of support as upward trendlines keep breaking.
The pattern is a downward wave that terminates between the two previous lows. See the shaded area.
Click image for original size
I know this is only a 3 minute chart but the pattern is fractal from my exrperience. It works on all timeframes.
I'm not saying one can make a killing with it either. It's more important to be aware of it so you don't die by making the wrong entry in a trade. I hope this is helpful in your trading.
Click image for original size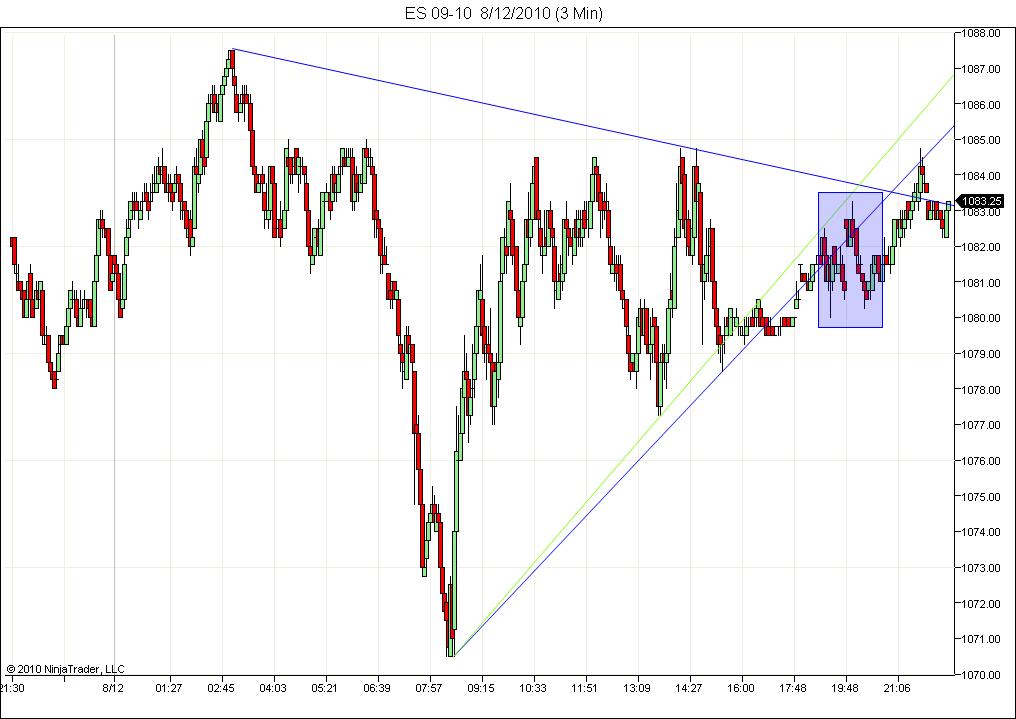 This is what happens when the seemingly easy trade goes against you. It looked like a great short and a lot of traders obviously agreed.
This is a live after hours chart I'm using. Note the date and time of post and charts.
Click image for original size