Gann Dates
I'm just starting to try and understand timing. Gann dates have caught my interest and here are vertical lines near the highs and lows of the Ganns' permanent dates for August. The article and dates referenced were published in 1929.
(AUG 7/8th, 16/17th, 23/24th, 29/30th(minor importance)
For Sept-2/3rd,16/17th(should be bottom of a panicky decline),21-24th(a top), and 27/28th(bottom of a big break).
I'm just studying them for now but those are interesting coincidences to me.
Scroll the chart back for the 7/8th lines and values.
Please note I incorrectly placed a line on tomorrow, 1st of Sept.
Click image for original size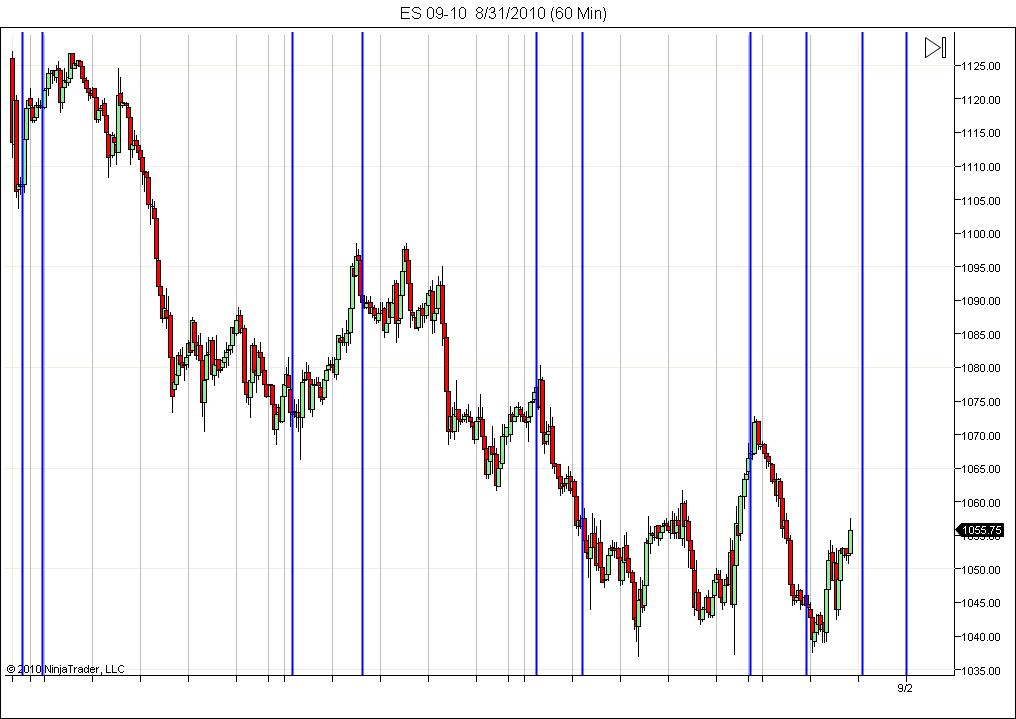 please google "Gann 1929 forecast"
webtrading.com has the entire forecast article
sorry but I don't know how to post a link
Thanks Lorn.
Originally posted by Lorn

http://www.webtrading.com/gannforecast.htm

There's the link.

If you are going to attempt to use Gann principles, you'd best become familiar with Jyotish astronomy/astrology. The dates of relative importance in 1929 will not jibe with the dates of 2010.
Hello Friends,
I am a purely
forex
trader. I am also interested in gann concepts and am using some.. Could any one tell does gann dates also apply to a highly volatile market like
forex
...sorry for my ignorance.. and looking forward for some help..
Regards