ES weekend preview 1-30-11
ES weekend preview 1-30-11
What a week! Finally we get a pop in volatility which makes for fun daytrading.I have for months harping about a possible mid-late Jan high going into a Feb-march low. Its possible it has begun, But my work has not confirmed that yet! Any way , im expecting a rough Feb for bulls (as usual), but a rebound attempt early this week!... lets look at seasonals...
Click image for original size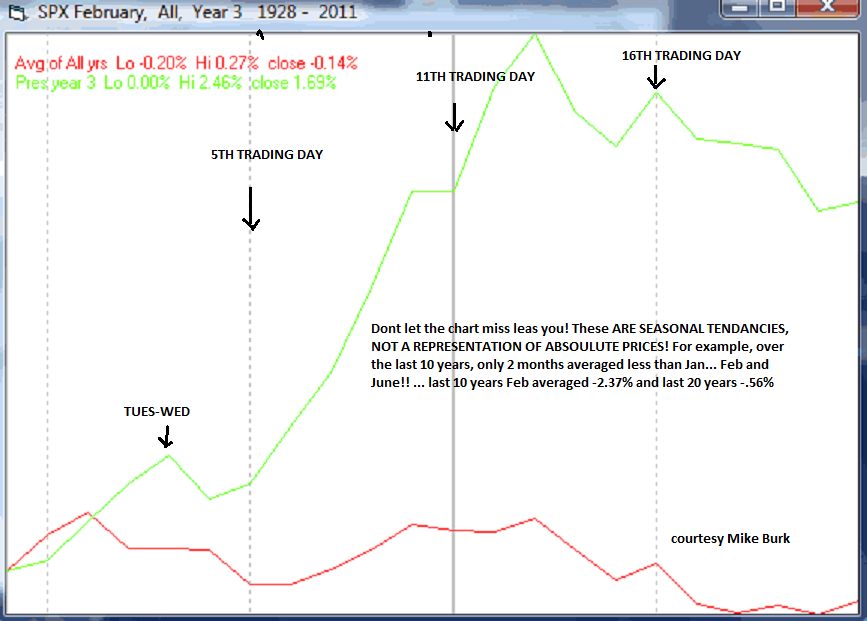 Again, the first half of the month appears more positve than the last half!... i'm just starting to work on my Feb calendar today, so its incomplete, but all you really need right now is next week, right?
Click image for original size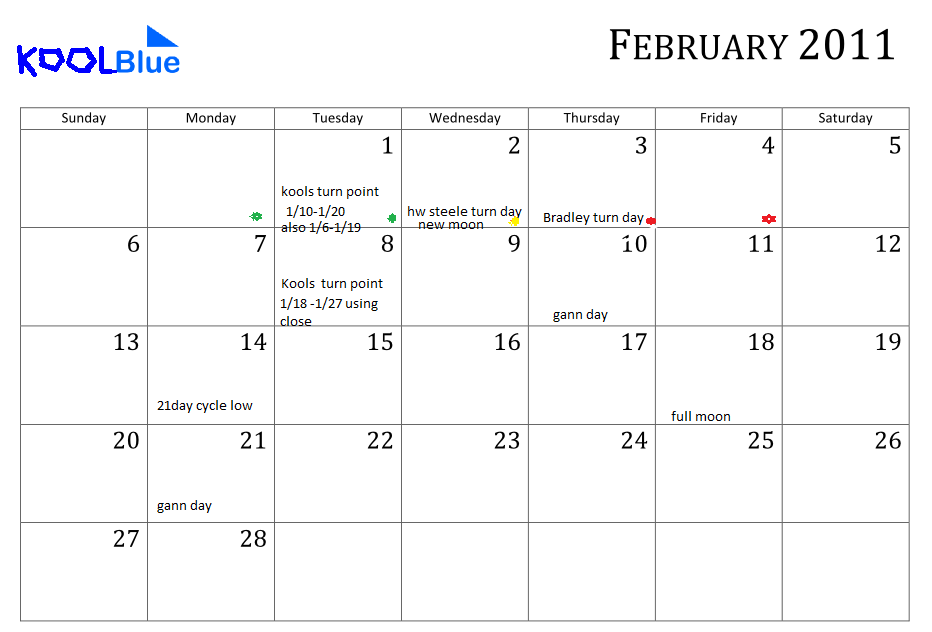 But more useful to us short term scalpers is this, from the daily chart..(and reinforces my view of an imminent rebound coming at least till tues Kools turn point, and maybe into Wed!)...
Click image for original size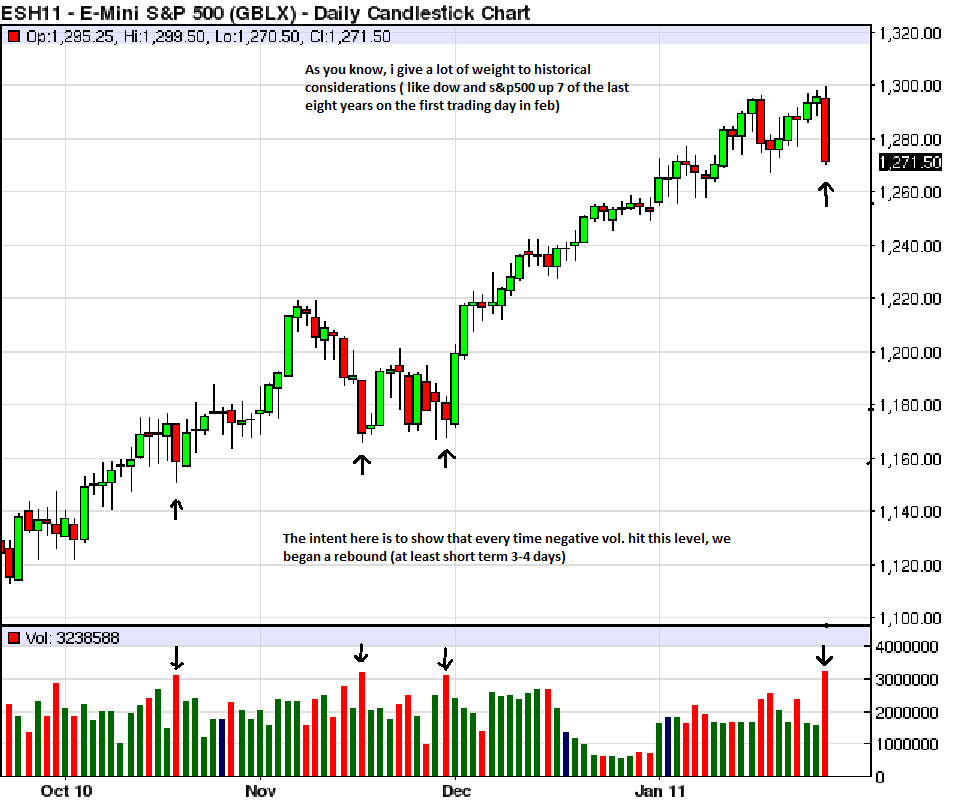 I know this weekends update is brief and light on detail, but i'm fighting an illness (strep?). In summary, what could be an intermediate decline may have begun, but its still possible to get one more push up first. At any rate, the time is right, the price is nearly right, and Feb is historically a crappy month! Expect a brief rebound starting tomorrow first tho, (possibly from the 1167.50-1169.75 area?). I do find it intersting that the cash index topped right at my near term objective..remember?...
Click image for original size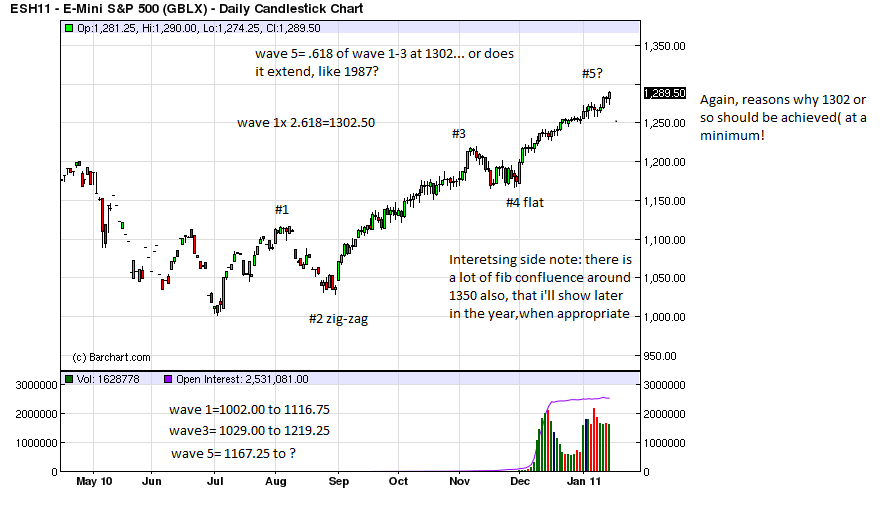 And lastly (mainly for newbies!), a look at friday and why i knew 1272 wouldnt hold as a short term bottom! And the chart provides some food for thought!!!...enjoy and good trading all!...
Click image for original size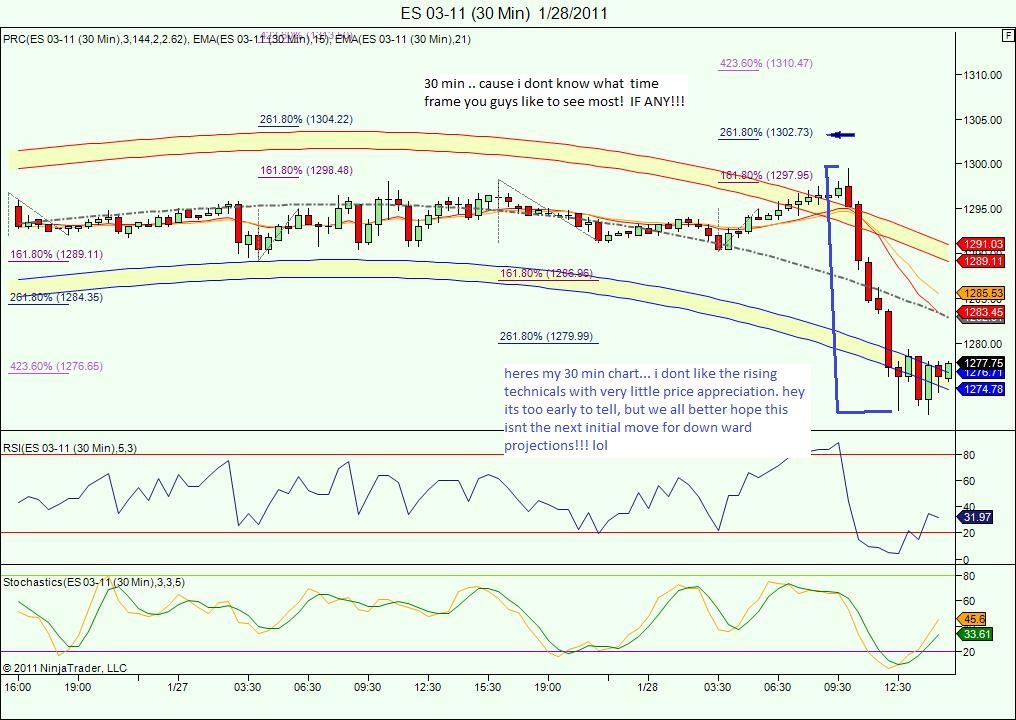 Click image for original size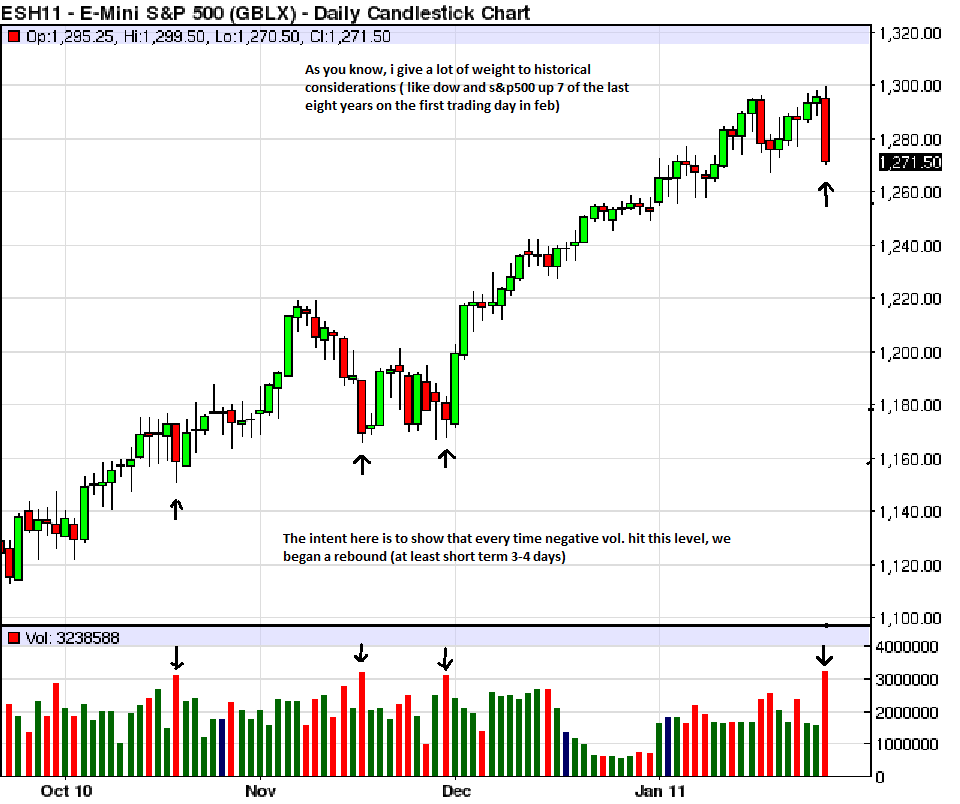 SPOT
O/N
KOOL !!!
Also the Advancing/Declining reading was at extreme low.