Crude Oil (CLQ1) 6/21/11
Not sure if any of you guys are trading Crude... but heres what im looking at...
Firday we bounced off a major support level of 92.20. this was the 61.8% retracement of the August '10 low of 76.56 and the March 2nd high of 115.52. it was also the 61.8% extension of the down move from the later. (ill
add
a chart below).
Today we opened
gap
up at 94.44. first support would be the bottom of
gap
(yest high) of 93.87.
here are a few upside levels:
95.02 - 95.12
96.25-96.35
97.60
99.15.99.25
100.40
101.10-101.20
101.85-102.05
daily:
Click image for original size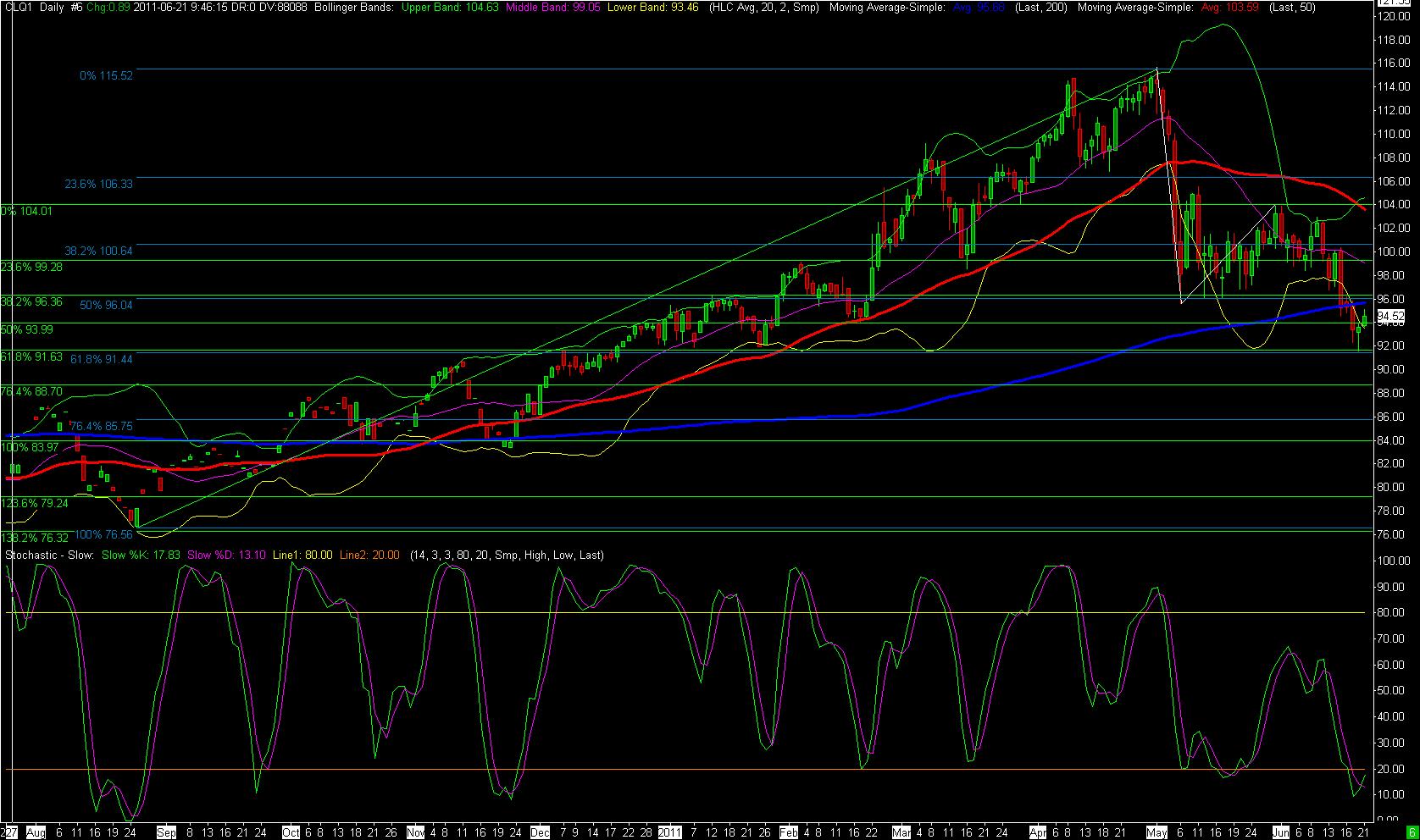 we sold off today to 92.88 which is the 61.2% retracement from yesterdays low to this mornings high. Unfortunatly i was waiting ro 92.20 area and didnt catch this trade. also, notince the sweet positve divergent on the 15 min chart below when we pivoted....
Click image for original size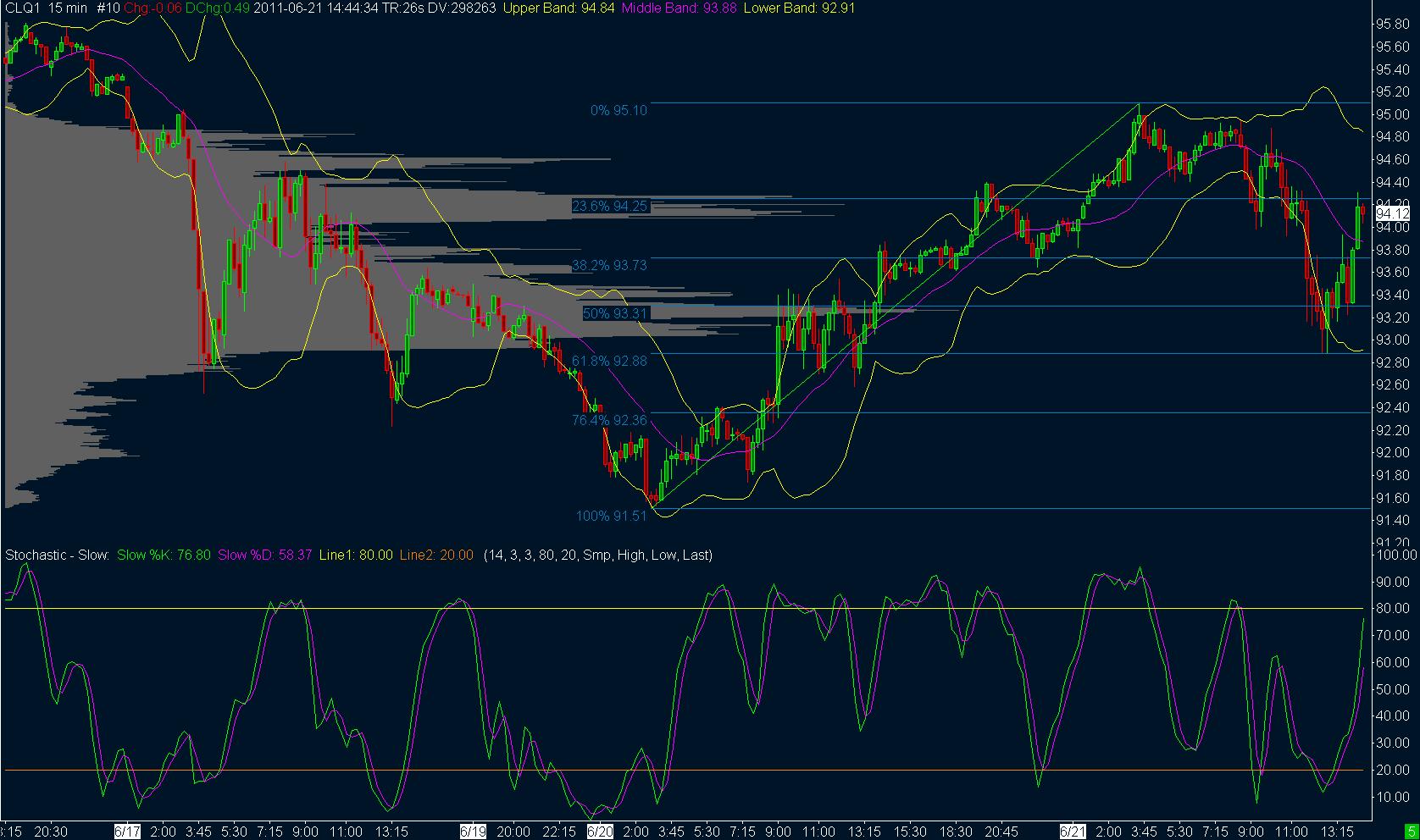 Originally posted by brianb

im new to posting.. so sorry for the badly sized charts..

Nothing wrong with the size of the charts you posted. Did you notice the scroll bar at the bottom of the charts to move them left and right? That's for traders with narrower monitors. If you click on the chart it will open it up in a new window and show the full chart.