Five principles of smart money
Five principles of smart money
I'm a successful trader - I have a system that works, the principles behind my system are the most important reason I've been successful.

I'll share these principles with you through my ebook "5 principles of smart money"

To get your copy I'd like you to answer a short survey it is 90% multiple choice and will take you 5 minutes.

[Admin: removed link - spam]

At the end of the survey you will get the download link for the ebook.

The reason for the survey:

We are currently converting my strategies into an awesome piece of trading software.

Your answers to my survey will help us in 2 ways:

1: To refine what we are aiming for.
2: To guide our development process.

Here is the link again [Admin: removed link - spam]

Thanks for helping!
Originally posted by myptofvu

Hey MM did you do the survey and get the book? I'm gonna wait till someone says its worth it before I even think about doing it.

BTW can't believe I didn't get an up vote from you for this http://www.mypivots.com/board/topic/7565/1/trading-advisory-services#104547

Missed that post - my bad! And it just got an up vote from me. I'm still wondering if "Mine the Bird" is gonna come back and win the
Triple
Crown!
In the mean time, I'm waiting for you to do the questionaire and download the gig and evaluate it in real time, posting your statements showing all trades along with your SS#, addy, DOB, mother's maiden name, your first pet's name, your blood type and a stool sample. HAPPY THANKSGIVING!
If this dude really wants to give his 5 principles of everlasting profits away for free, why doesn't he just post them on the thread.
Here's Jarrod Hopkins ... the most interesting man in the galaxy:
Click image for original size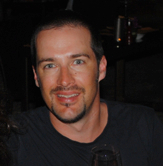 Took a peek at the secret free trading book and website link(s) ... here's my take-away:
The dude's traded for 5 years, losing until last year, 2011. Said he spent only $17,000 on mentors/courses etc. to figger things out. Now he's got his own course. The cool booklet with the 5 big thingies about trading ends up telling ya he's gonna teach ya how to trade
ETFs
… for free with 90% accuracy etc. Has a cool pic of a high-end sports car on his promo stuff too.
Said he had a couple of POWERFUL INDICATORS. Wonder what his 2012 trading statement looks like. Just sharing what he wanted folks here to look into.
So, there ya go myptofvu ... I made the ethernet trek there and back to gather info to find the pot of gold at the end of the rainbow.
MM