ES Wednesday 11/28/12
Here's my
ES
30min chart "map" of potentially significant
S/R levels
in Red coming into Wednesday's trading. Just tossing it out as something to look at.
Click image for original size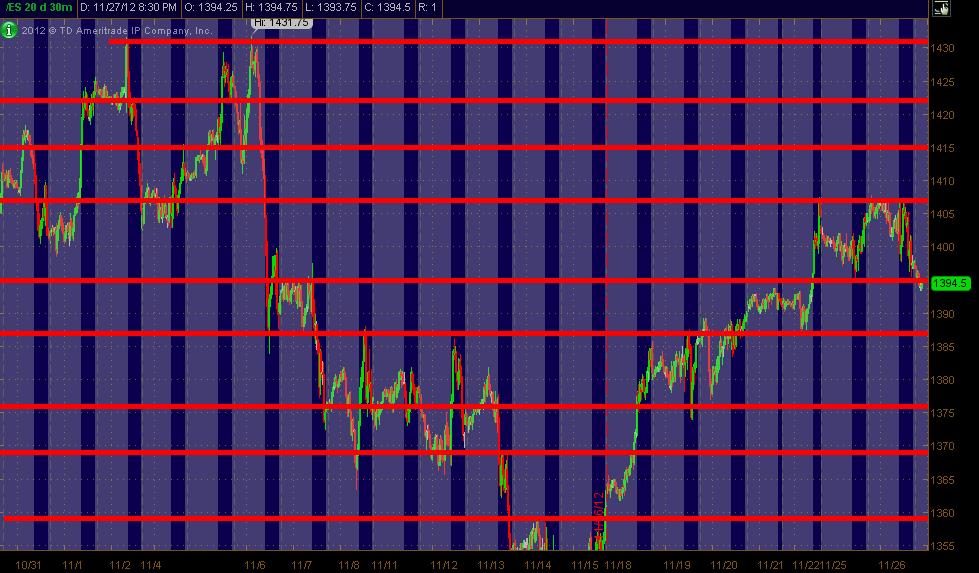 Hope this is helpful in some way for folks!
Great chart
MM
..seems like the battle will now be between the 1395 and the 1400...most days see two 60 minute bars trade at an extreme of the
IB
...so with that statistic I am leaning on the short side to go retest back down to 91.50..
we only had one bar pass through the 60 minute high so far ..more conservative traders will wait until we get back below mondays lows ( if we get back below there) to hunt for shorts