ES Wednesday 8-14-13
Magnet price early on is 88.75....the 84 - 85.50 is the support point and this post is a bit late so if you aren't on it you may miss it today
Click image for original size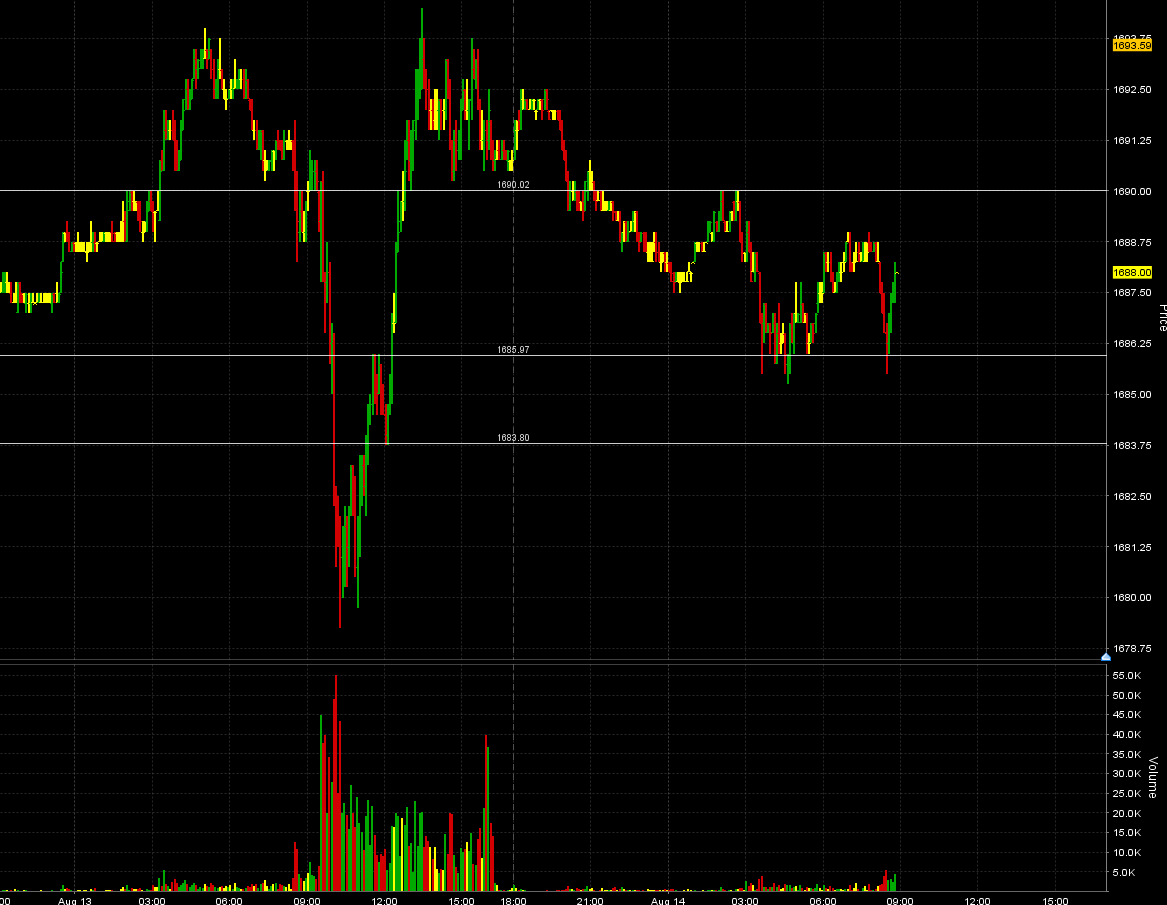 yesterday we tested Mondays opening price and it held and we rallied....my feeling is that ultimately they will want to break above Tuesdays highs.
The biggest obstacle on the upside is that 88.75 - 90.25 zone....if we hit that and bonce back down and make lows into 83.75 then my concept of breaking Tuesdays highs is in trouble..otherwise we are good to go but it won't be fast or easy
what we want to see is that 88.75 - 90.25 offer only slight resistance and the retrace from it ( If any) is weak and on
low volume
...then we want to get above it
remember a magnet is usually just a target and sometimes it is part of an
S/R
zone and sometimes it's not..today it is both !!
If you aren't long already then don't chase it up now
this will probably be the only trade I have time for today and coming all out now at the 90 print...nothing else going on...we are taking there kids here....
http://www.jiminypeak.com/mountain-adventure-park
a great place if you ever get a chance to go there...very scenic, nice visuals....and good rides for the young and old...the mountain coaster is worth the trip
I obviously won't be holding for Tuesdays highs but I hope today works out well for you
one last thing - these Value Areas are derived by mathematical formulas...it is always best to use
price action
and see what took place to create a
value area low
or high...so look at my lower zone today and the
price action
there from yesterday.....then look at the 85
VA low
...
we need to know the zones !