ES Wednesday 1-8-14
Good morning and Happy New Year to all. It's been a while. I wanted to get started first thing this week but apparently the cold had had an adverse impact on my internet service. Too cold for all those little buggers to flow freely I guess.
Anyway, big thanks to Kool for keeping us all tuned in over the holidays. Great stuff as always. I know I even saw Bruce sniffing around, I hope everything is good with you, you are missed.
I snapped a couple of charts. The first on id a weekly profile. I had to squish it in but the main premise is showing the current balance area and what I feel are the critical levels should they be violated. Obviously yesterday we tested the lower edge at 17ish and got a bounce. I dont know how that big white stripe got in there. The green box just shows how we are currently filling in the middle of the bell.
Click image for original size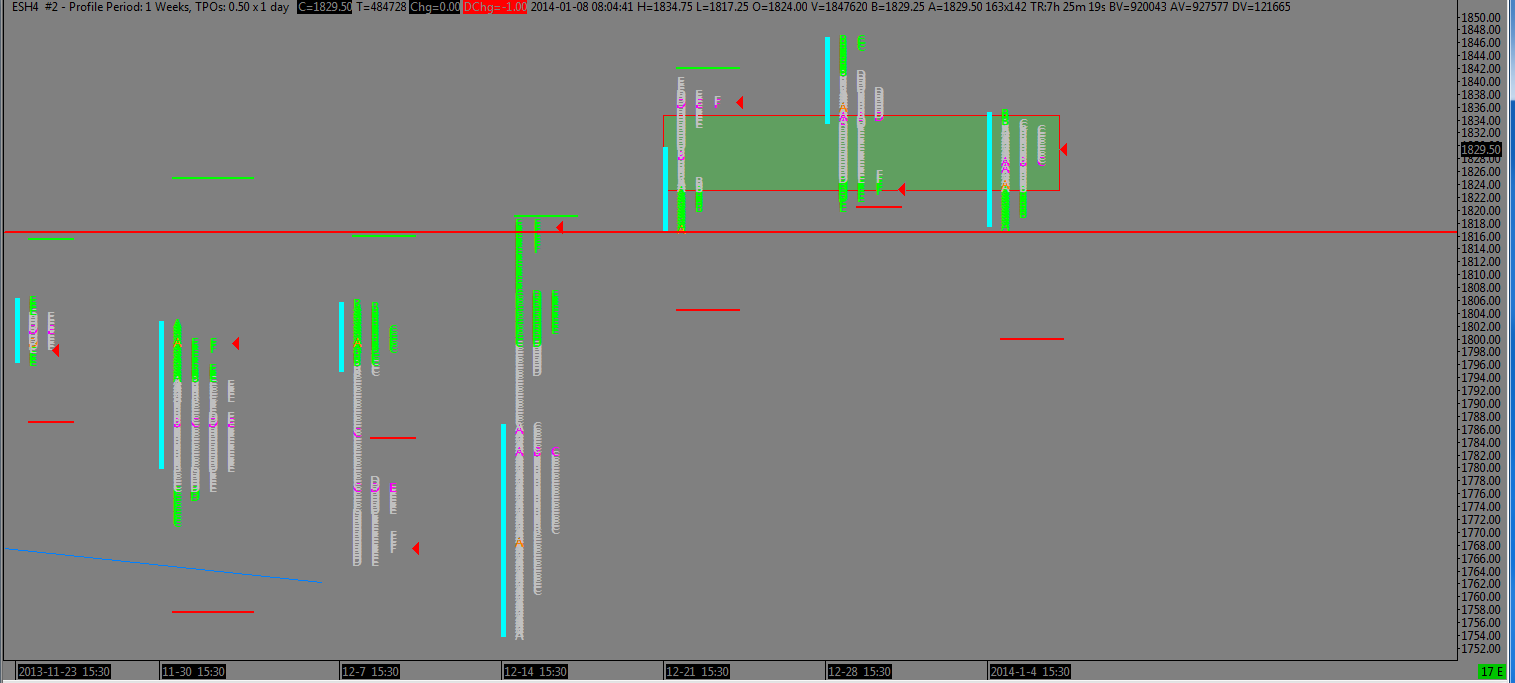 The second one id the daily going back to Christmas, just further exploring the division between to BAs. You can see the attempts to probe into the upper area in the overnight before the first trading day of the year and then again briefly yesterday.
Click image for original size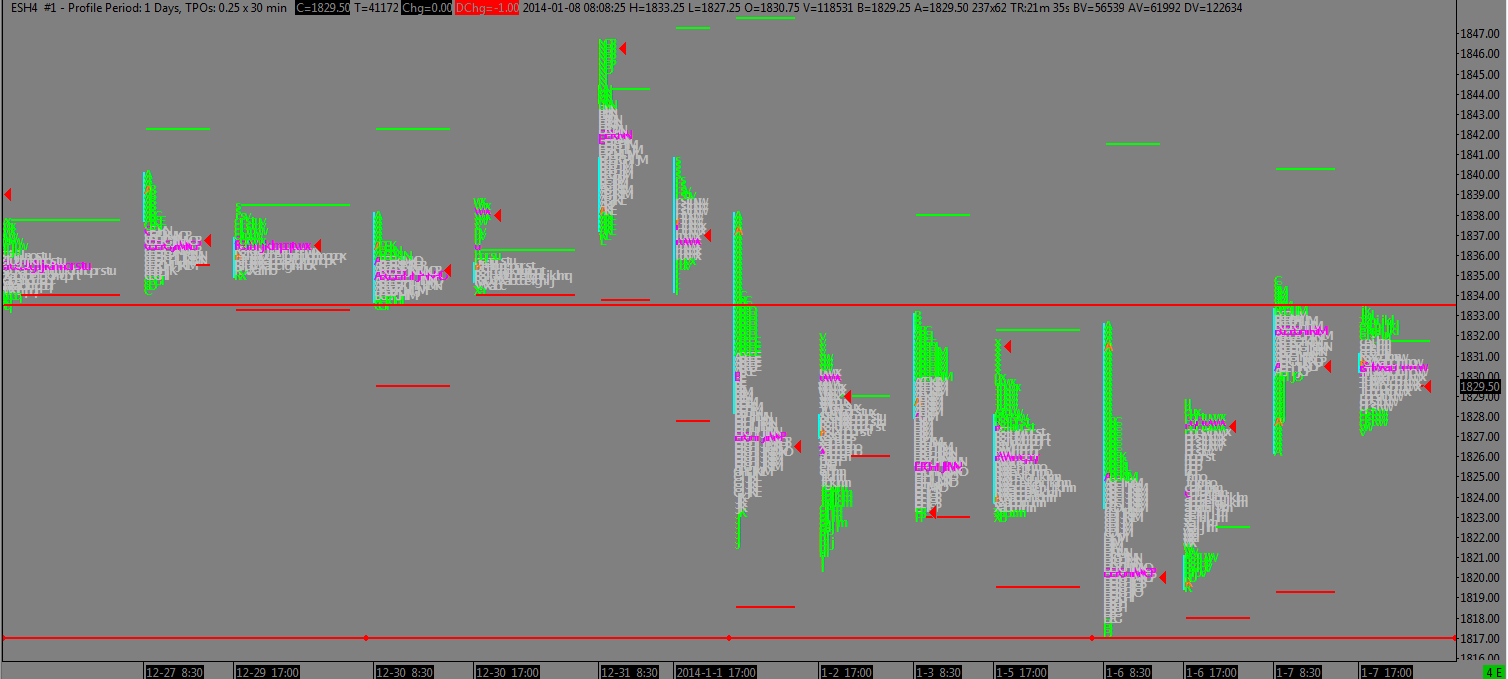 I'll try to post a little more here in a bit.