22 Feb 2005
The trade shown in this chart is an
ER2
short based on key
S/R levels
and an indicator called alpha that was showing weakness. The short was taken at point A and closed out at point B.
Click image for original size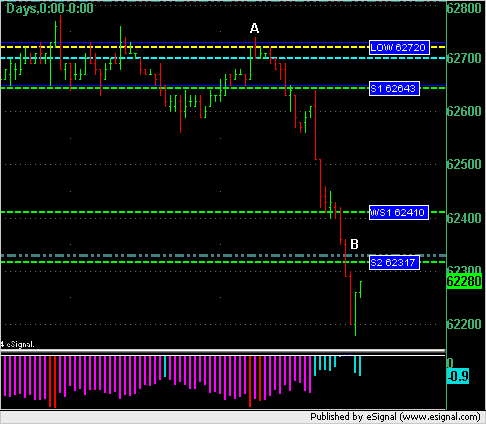 No trades posted yet. It is anticipated that trades made in real time and posted in the #emini trading room could be kept online in this trade journal as a means of explaining why a trade was taken.
Trading notes for 22 Feb 2005
Charts for
ER2
for 22 Feb 2005. First chart is 1 minute chart and second is 5 minute chart. Both charts show just 1 indicator which is the "Alpha A" indicator. This indicator gave a permanent sell signal all day long with the peak strength of the sell signal just before the
high of day
.
Click image for original size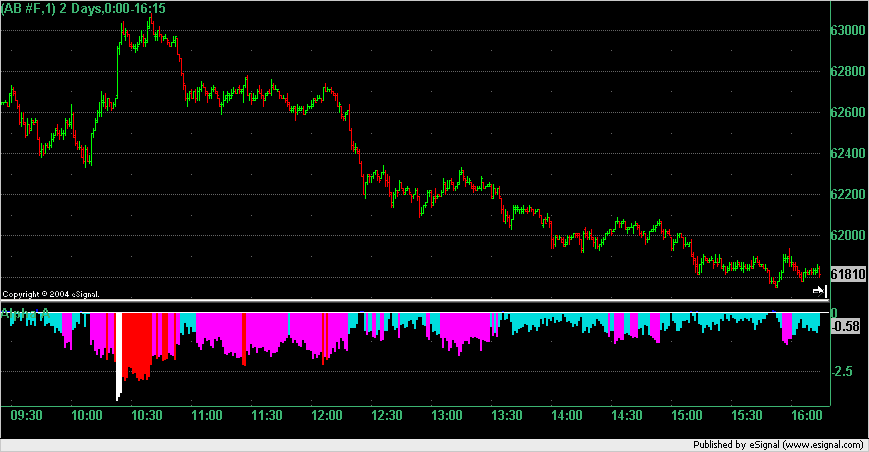 Click image for original size