ES post fomc update 1/30/2014
ES post fomc update 1/30/2014
We are in a critical time period for the markets near term direction in my view...this is my last post as i dont get much votes or response( understandably as most prefer shorter term profile analysis) . These updates were really an experiment anyway, as i am a short term scalper myself ,but have found it very difficult to post and trade concurrently. First a look at last weekends update posted on another site, and then the current picture..
Click image for original size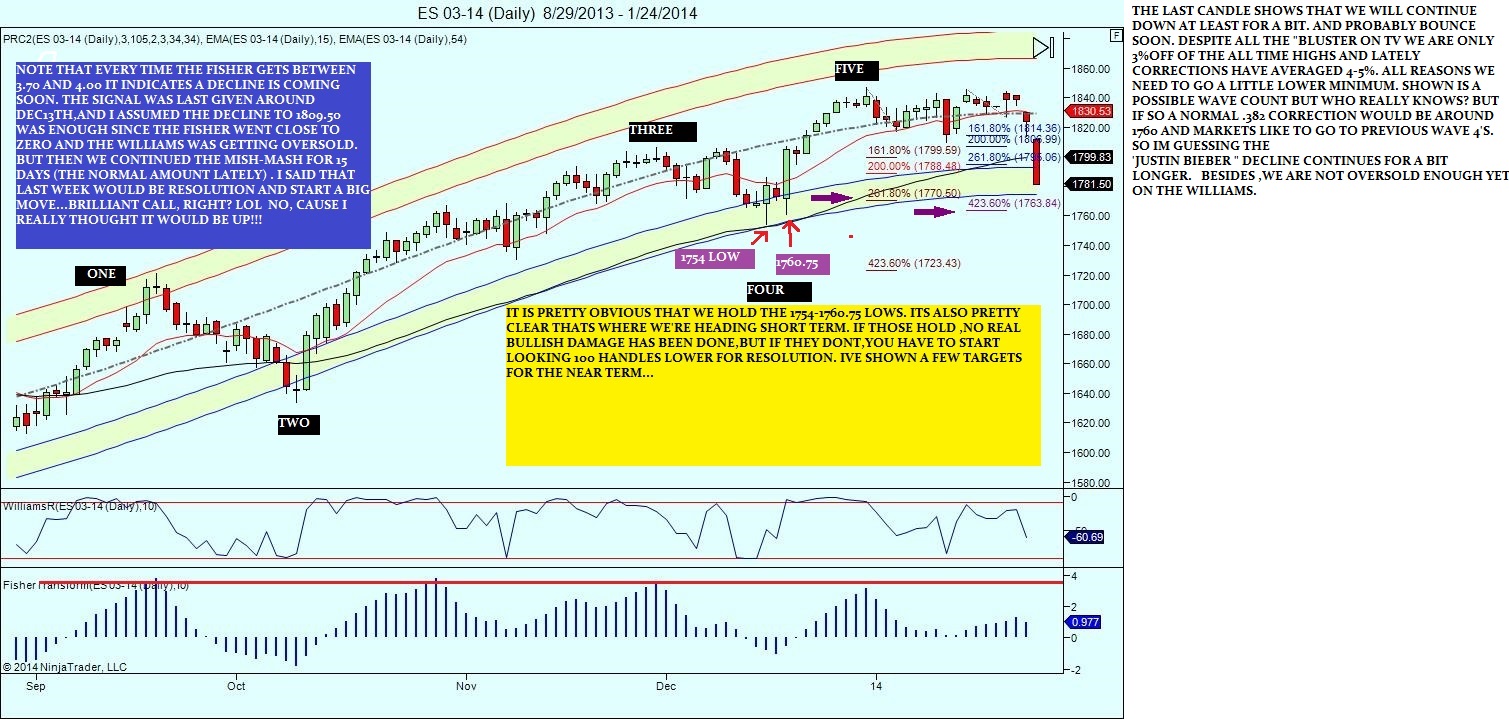 Click image for original size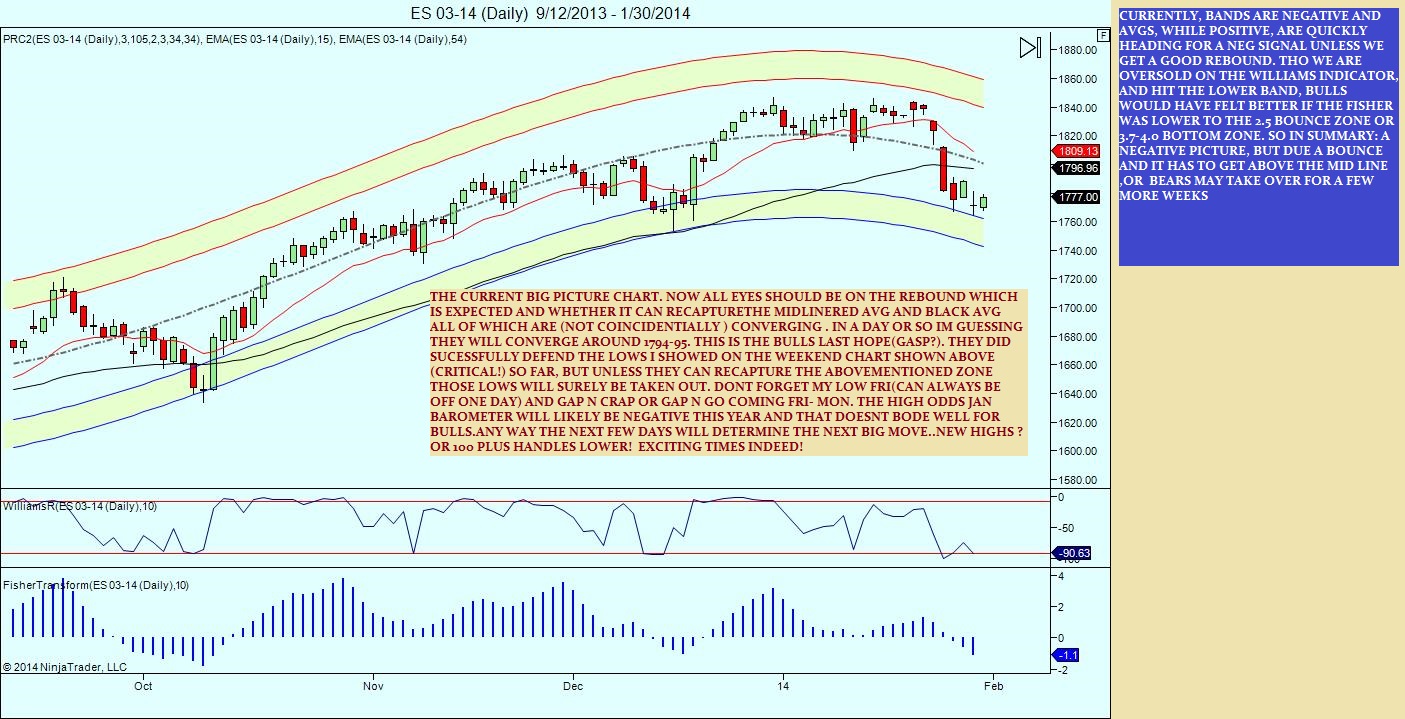 I'll miss seeing your view of things, Kool. Thanks for all your work in putting these up, and thanks for sharing.