ES gap n crap
Kool, great work as always! Thanks!
I am a big fan and have studied you every post since I came here. Wish you can continue posting here.
I am relatively new here, hence I keep my mouth shut most of time.
I agree with you about the importance of 1754. If it remains untouched I think the chance for new highs is real good. See my chart below.
Click image for original size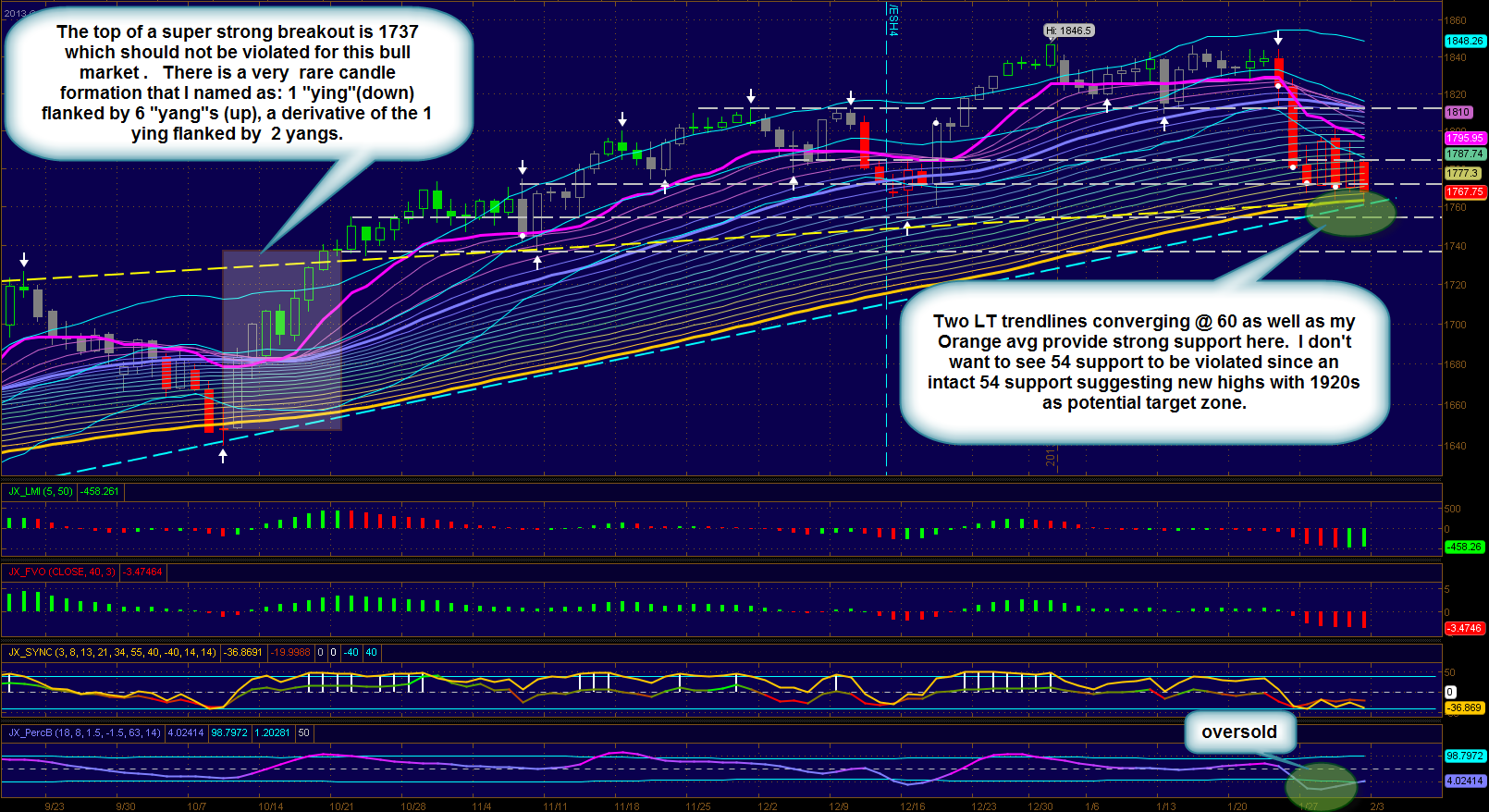 Great chart ! Lots of info there!... So far the bulls remain alive at least for now since 1767.99 cash was not violated. (which actually surprises me) . since i have today as a low (but oddly the cash chart has monday as a low) , we need to get thru that timeframe first.Besides a daily cycle call can always be off by one day. Anything can happen!..Have a great weekend!