ES Thursday 5-8-14
Looks pretty bare in here, but I need to ask just in case someone is reading... Did anyone experience about a 40 second
gap
in time on their charts today at 6:39 to 6:40? During that period. I got about a point and a half jump. I'm on the west coast and have wondered about these sort of problems.
Showing 1minute chart but also show up on all 5...15... 30min as well as 1 and 4hr charts. just curious if anyone else experienced this on east and west coast.
Click image for original size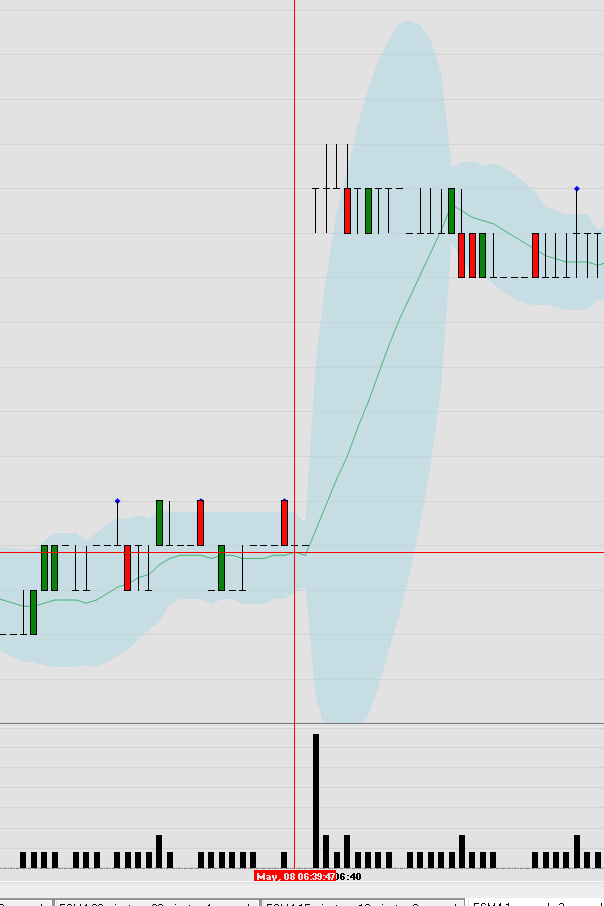 Hey Tradequeen. Not showing any data
gap
on any time frame with my charts for
ES
June Contract. Referencing my
Thinkorswim
charts.
ah... should have been more clear on the es chart. sorry bout that, but thanks for the reply.. No big deal, but I just wondered why that happened to me. It's the second time it seems my data is getting delayed and/or jumping. It's doesn't seem to be hurting me in anyway... yet... but I am concerned what is causing it. Again, thanks for your reply.