Es Wednesday 7-6-16
There really is not much to say...the numbers from last Thursdays trade ( you can look at that chart) are still valid and the upper numbers from that day worked well yesterday. Today I'd be watching the 74 - 76, the 70 - 71 , 64 - 65 area and 58 - 60...no midpoint test yesterday. My bias is to the long side off the 70 area and the 64 - 65 area,,,,,depending on fill price we'd need to be careful once YD's low hits but ultimately it would be nice to see price push up to the 74 -76 zone today
edit: here is last Thursdays chart
Click image for original size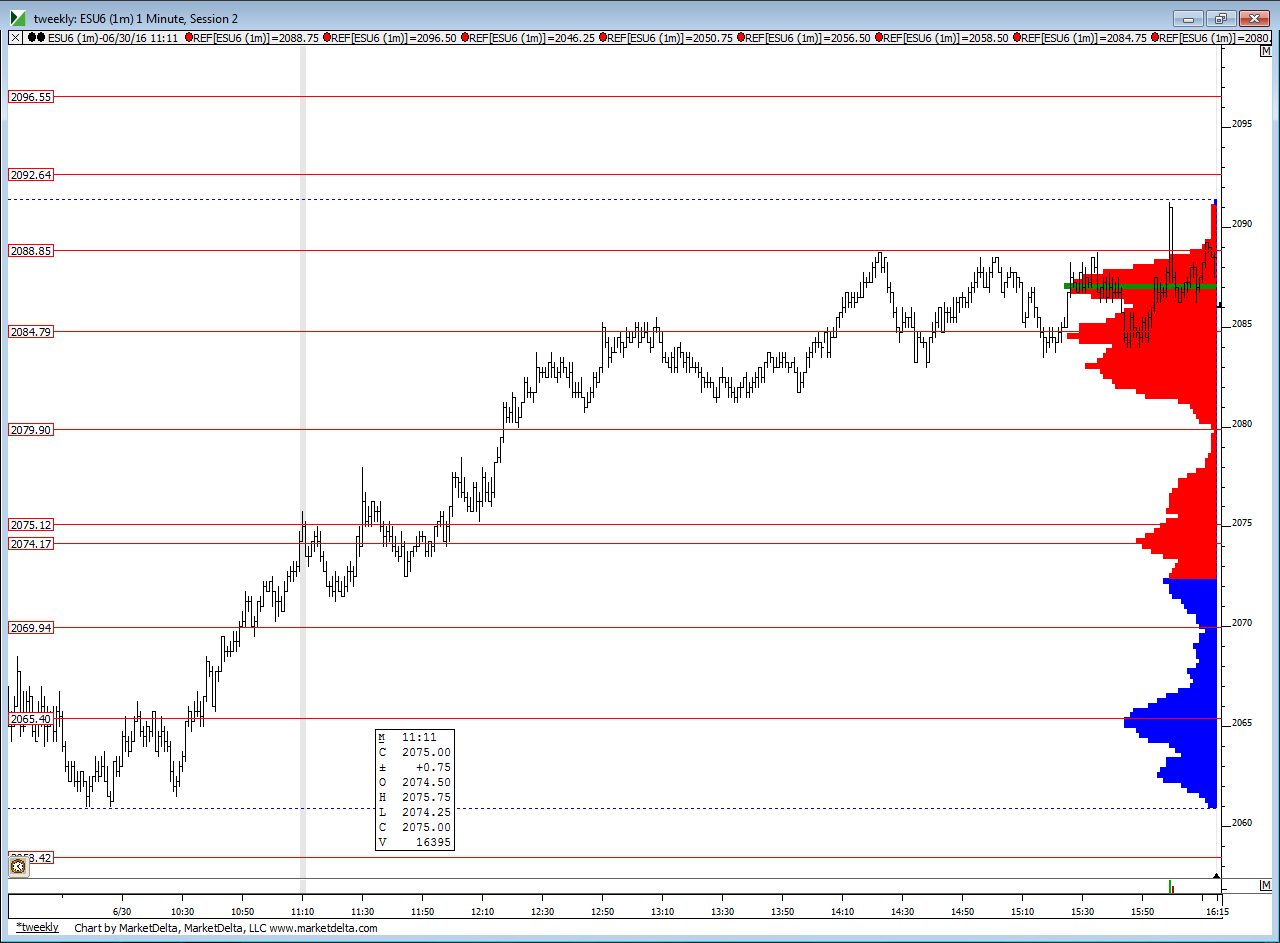 if it get to 81.25 i will short it..

now i know how bruce feels talking to myself..lol stop out
sorry Duck...I'm just trying to get this all over as soon as possible and back away.....just got back from dentist and now heading out to the lake for some summer fun...two extremes of pain and pleasure for me today !!!