ES 9-8-16
how I have my chart marked off for Thursdays trade....hoping for a
gap
out of range tomorrow...wishful thinking ...only other number I would be using is 2191 if it could get that high...as usual I will be watching to see the 98 % probability of an Overnight high or low or midrange print...... these small ranges make the statistic less useful...and as usual I always watch to see if we can hold out side or inside overnight highs or lows...81.25 was the overnight from Tuesday overnight trade...interesting to see how they battled that today during Wednesdays trade
Click image for original size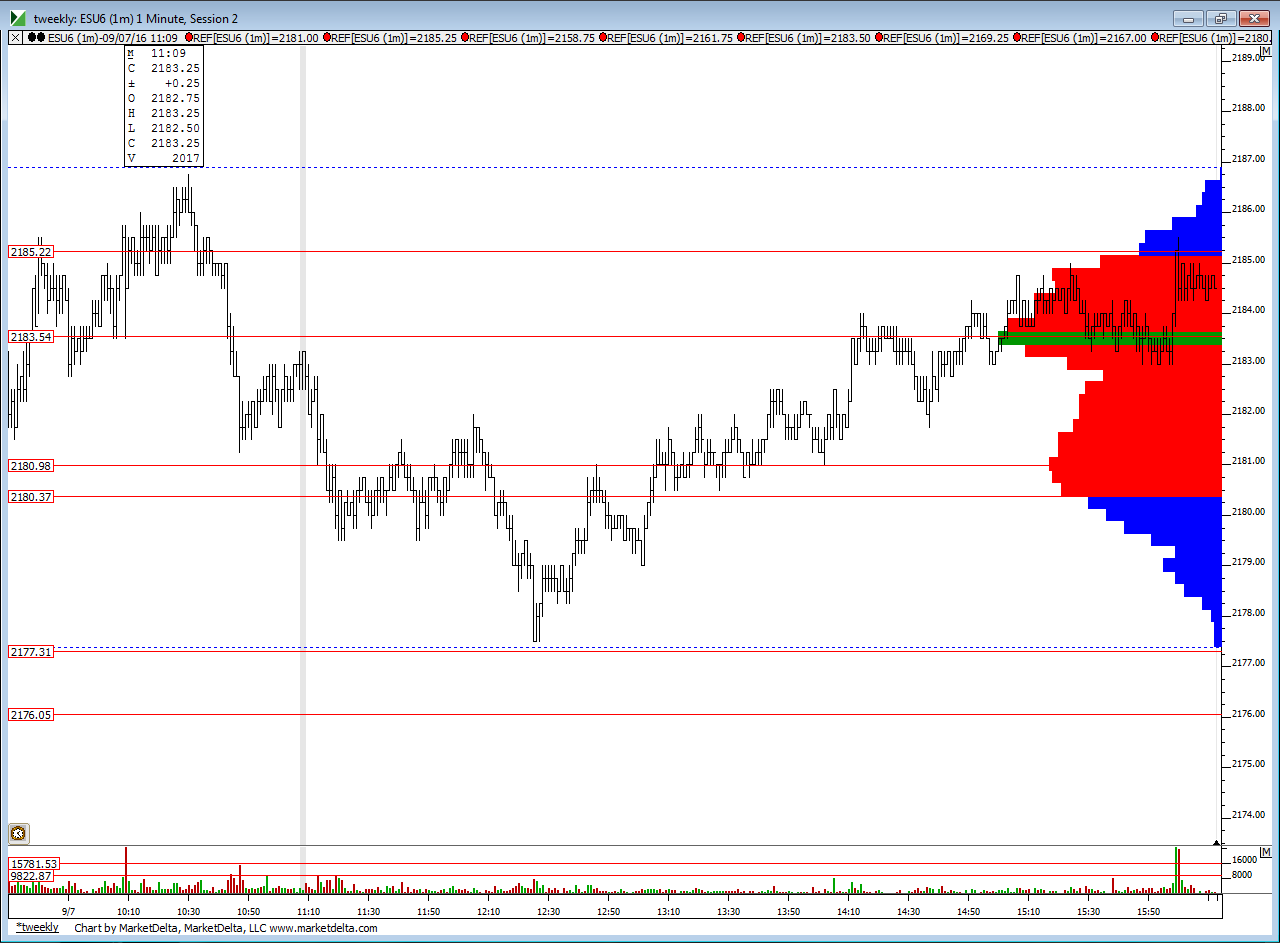 looking for 80 - 81 to hold and get a trade back to 83.25.......may be a bit early on this but hope not
I'm off final long at 83.5..that is peak time from wednesday ( see chart above)..........rough start as often is when u start in overnight...had one small win, one small loss and then final win off key 76- 77 zone and overnight low....see how
Pitbull
traders would have traded that too.....I have a
gap
in data at 78.25 so there may be some that will be trading for that as long as we can stay below time of 83.5.....lines worked well in general although not an easy day....Big mikes folks may have got the 2 point but probably slightly less but still a good trade to take especially knowing where the overnight...if you can see
low volume
pops up AFTER a drop down to 80.25 then I think it is ok to try for the
gap
in data price but unless that happens then probably best to forget about it
now it's back to that outside window.....whole thing was rotted out so now I need to replace sheathing etc......lots of fun......LOL...hope all have a great day from here,,,,,,market was almost on time today....
I'm having my wife do a set it and forget it trade...so selling 81 for plan to get
gap
in data
Originally posted by BruceM

gap filled to the tick at 78.25

BruceM's wife

Awesome! I wish I could vote your wife up more!