ES 9-21-16
2136 is peak time for the week and bell curve center...
gaps
in overnight data down there too.....chart later......only one floor trader number YD...today will see two or more especially with Fed announcement
i have over night mid point at 35 and there is
gap
at 35.50 but it was done at 1254am do those get fill bruce or after 3 are more better to fill in??
ps i went back and check now i got that
gap
in data 33.50..from now on i will refesh the charts before i post on the
gaps
I am talking ANY of the numbers...could be the pivot or r1, s1 or s2, R2...even R3 and S3
Originally posted by duck

when you say floor trader numbers..you talking pivots points number??

Here is how weekly is shaping up and this chart also shows TODAY's daily floor numbers....we have hit one so far, the R1 level and we will hit at least two by days end...so your job if you are still at this is deciding if you think it will be the R2 level or will we drop down to the pivot and on the way go back to the peak time of 2136...Notice that they hit into the
split
number between R1 and R2 and that 44 has been a cool number for a while now and is Overnight high area
Click image for original size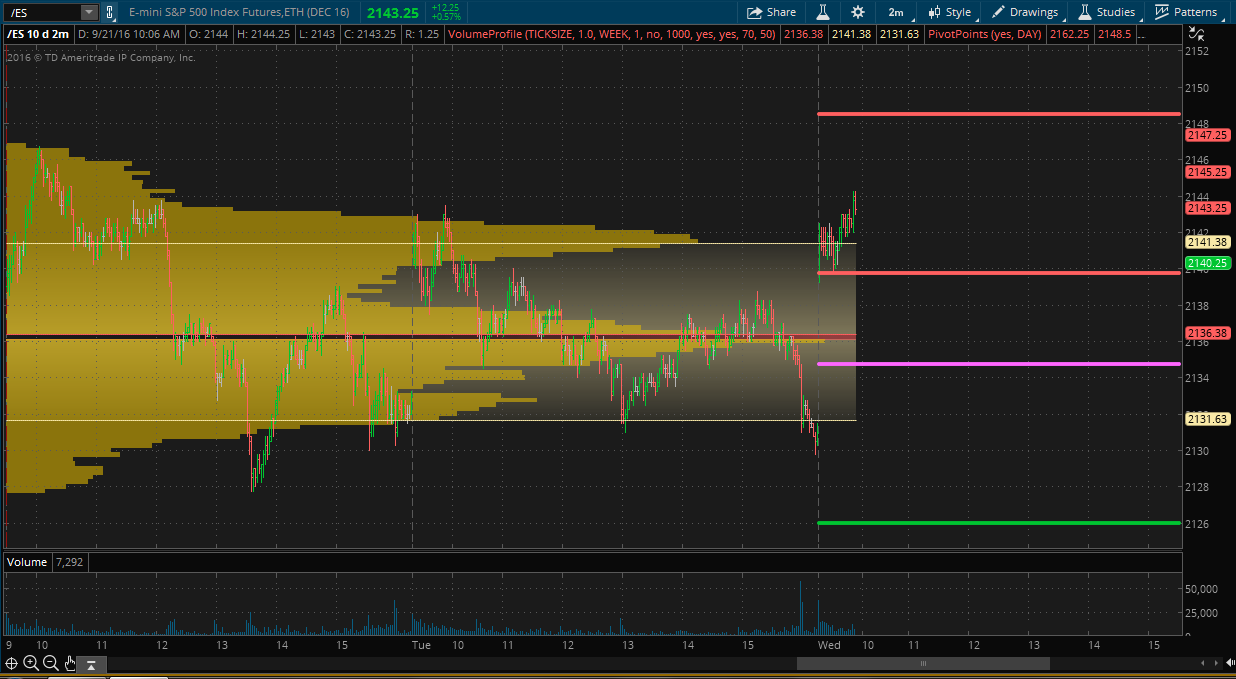 I wanted to show these two
gaps
in the data that existed on the chat at the time of my first post this morning.........right after I posted that they came up to fill the upper
gap
( see red arrow at 40.75 and then rolled it over to get the one at 38.50....I only look for these from 3 a.m on ( but don't wake up and look at the charts until 6:30 )and haven't studied those that form before the european market opens
there was also one at 39.5 not labeled by an arrow
Click image for original size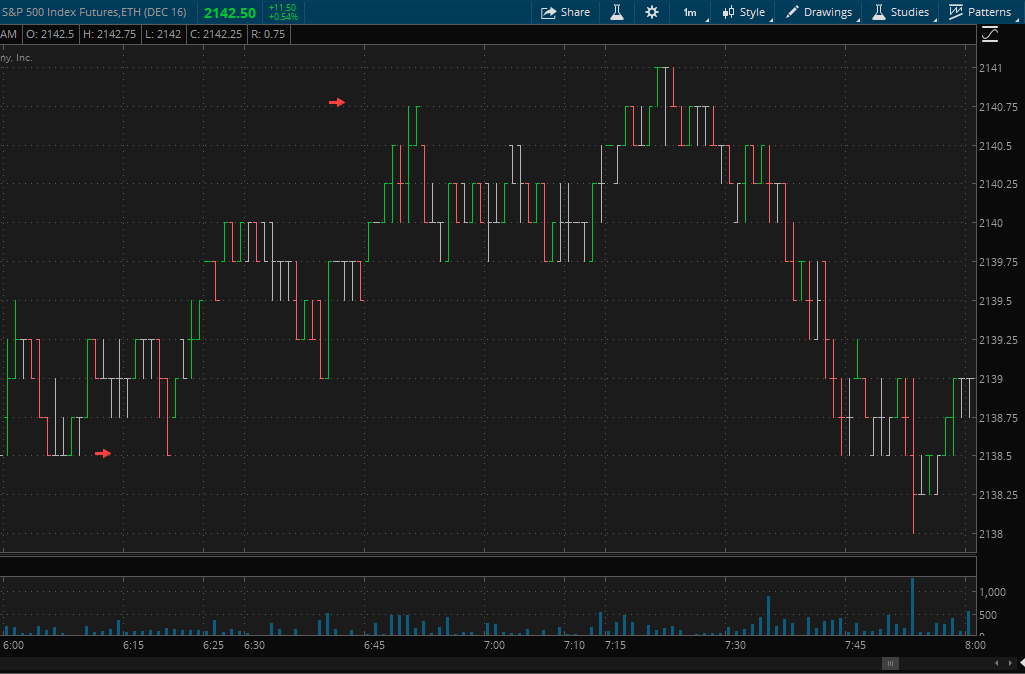 I don't follow the actual numbers of the tape as much as I follow the speed of the tape but I think these are good postings Duck.....soon I plan to give Bookmap a try as that seems user friendly and very visual
Originally posted by duck

there that 42 number working nice..did you see the big sell lot at 400 plus?

this 42 is really building out time now...I see nothing else to do...I was hoping my
fade
of the Overnight high would gather some downside momentum but it hasn't yet and I am impatient with this
fed day
...only so much we can expect pre fed I guess....good luck from here...I have one runner on with stop at 44.50...I think it will get taken out but that is ok......c ya tomorrow and be careful if you trade any more on this
fed day
....this will probably pop or drop soon......I'm probably gonna buy a short term
put option
as that 2136 just seems too obvious but have no way to hold and won't be day trading anymore today
didn't expect that so I exited runner at 40.25 ...just in front of the R1 level.....this could go either way now and I have no clue...there's also only 12 minutes left in my time frame.....so to those who may still be short I hope it keeps running for ya and goes down to the 36 and pivot...