ES K.I.S.S 5-22-18
I am not thrilled with long trades today if we open above the center and the pivot of yesterday....especially if we open up at the 37 - 38 area...I just don't think there will be enough room to get a decent target upside. I prefer short trades. Big Mike I do still
fade
. Part of the inspiration of the OR breakouts is that I am finally planning on having my son ( who is now 16 ) trade this summer and need to remove all discretion........still need to work on position sizing and where and when to tighten stops etc for him.....and I am getting closer to where he will need to be.....OK, here is how I see it today so far...still 1 hour until the open so this may change
edit :This may change before the open but here is my screen with specific lines drawn on .....If we open under my 36.25 line then It will be ok for me to trade towards my 38 line but I will be very cautious and will be quick to reverse short....if we open above the 36.25 line then my plan is to let buyers win ( I will stay off longs) and will prefer to take short trades only to try and retest the 36.25 and if lucky the line at 33.50 which is my real magnet price today _
MECHANICAL TRADERS - will take the OR breakout high to target yesterdays highs and the high of last week and the R1..overnight high should be in here too ........OR short trades will target the 36.25 line ( this may be close to the opening and the OR) and the 33.50 line....my son would be a mechanical trader and this is what he will be doing......this is same plan my friend will follow today....h
Click image for original size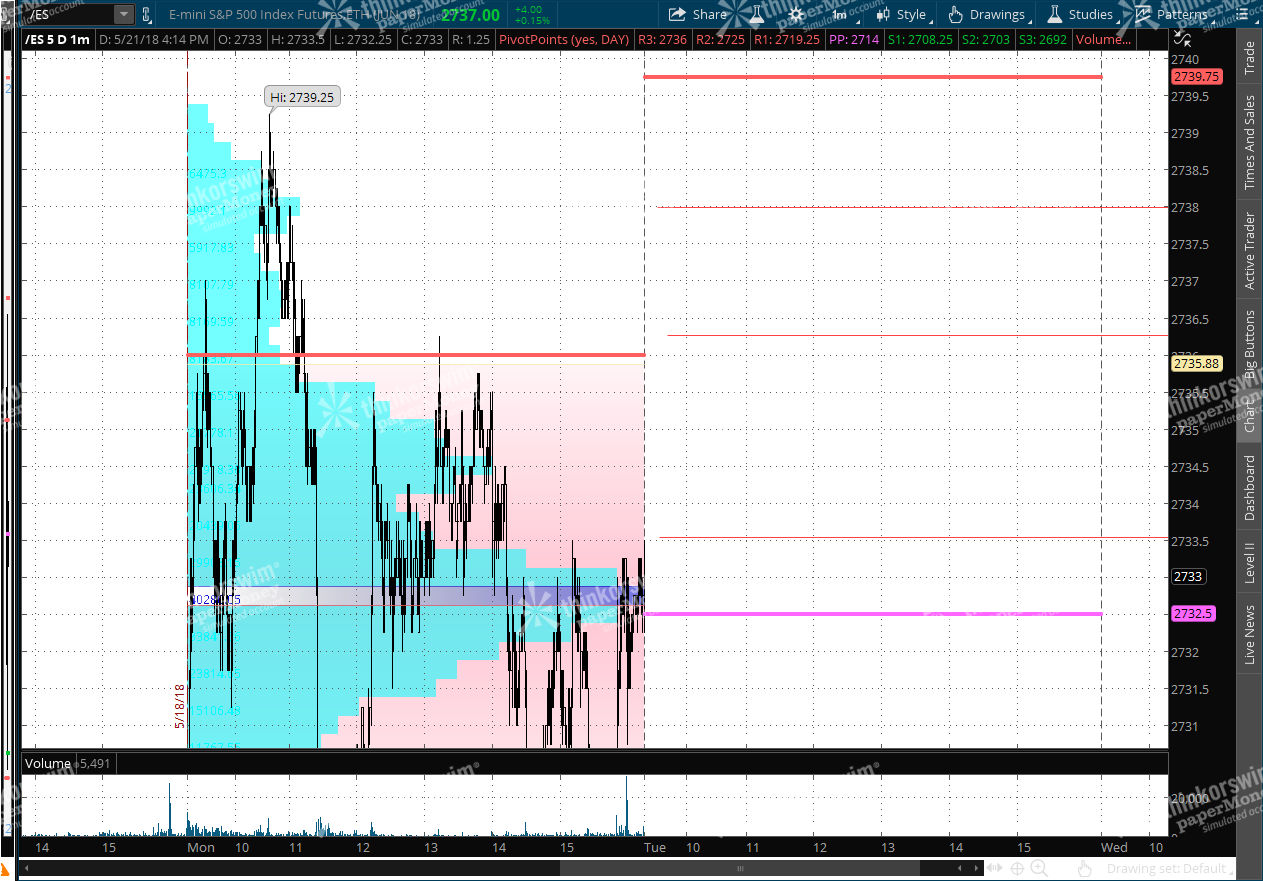 a recap and how mechanical traders should be thinking and how it took you 7 minutes to finish up today...

you must keep in mind that the OR range is no magic pill....you don't just keep using it as the day wears on....you will get chopped up......especially if so many of your key probabilities have been fulfilled........as usual you need to practice being satisfied......don't get lulled into thinking you have to be a
super trader
and stay watching the market all day.....your goal is to make money and move on from the markets..they aren't giving any medals out to see who can stay sitting in their chair staring at a screen, causing health problems , getting fat and running the risk of over- trading........
Part of the inspiration of the OR breakouts is that I am finally planning on having my son ( who is now 16 ) trade this summer and need to remove all discretion........still need to work on position sizing and where and when to tighten stops etc for him.....and I am getting closer to where he will need to be.
Sounds great Bruce that is also my desire for the
CL
breakout trade, to leave a legacy that my kid's can trade. My son is doing it now (28) and my daughter (31) isn't really interested. I think that may change if/when she becomes a stay at home Mom.
Great job as always Bruce.
Good luck to all.