ES K.I.S.S 5-24-18 FINALE !
ES K.I.S.S 5-24-18 FINALE !
Lines for today....I will be editing this post with three videos that will put some closure on these posts and explain most of the concepts covered the last 10 days
Click image for original size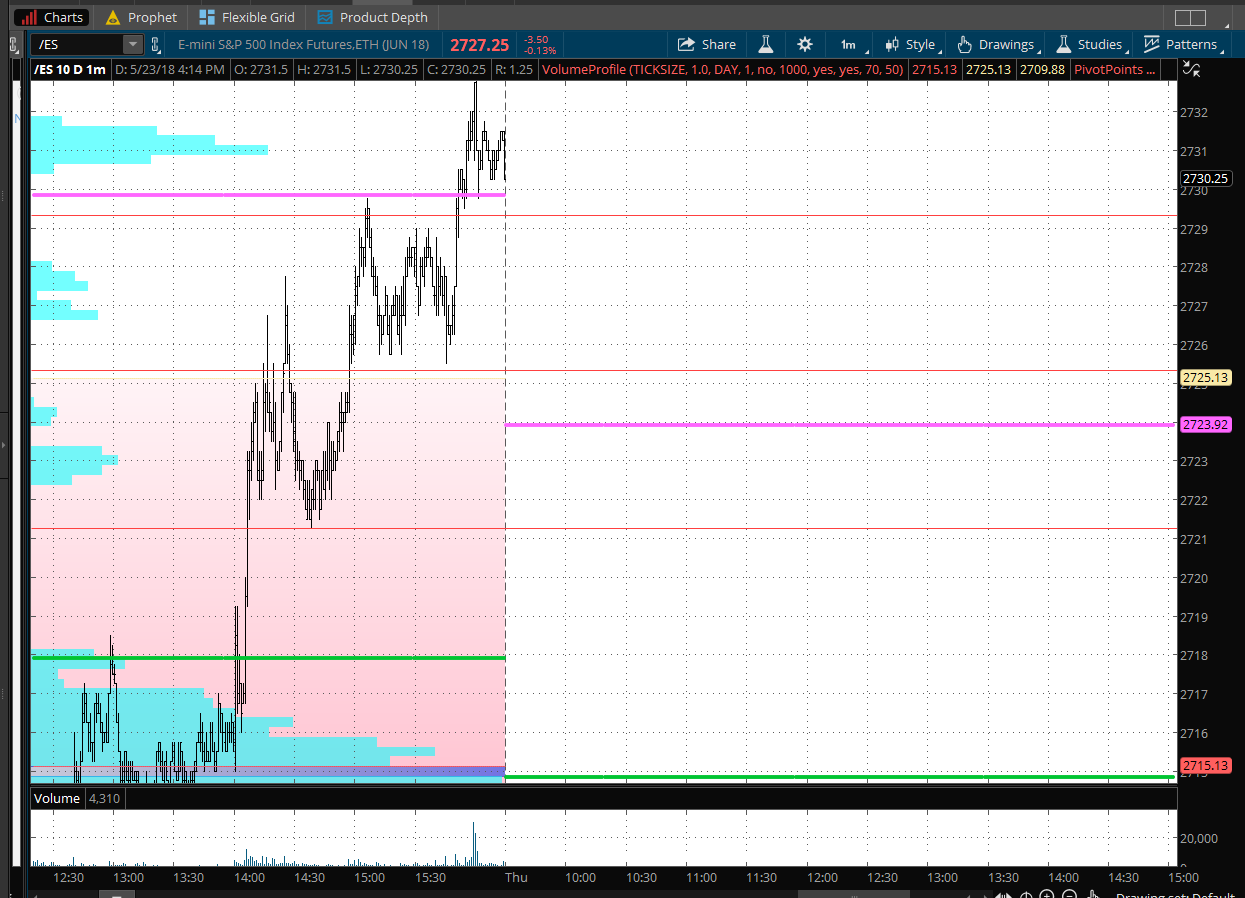 edit
gonna give my self a gold star for staying calm while exiting runners .....a good way to end this series of posts I think.....the fact that Jing cut me off is very fitting....LOL..probability traders will still be trying to get that overnight low to fulfill two of our big three probabilities
If you have any questions you know where to find me......good luck and I hope these ideas will serve you well....I think I covered most of the key ideas and the recap today showed the OR range targets and the lines at work.......If you really want more then I would just review the other posts from the last week or so and ask questions. Figure out how you can make the probabilities work in your favor.
Is your trainee ready to be turned loose on his/her own?
is anybody trying this out on Sim?. Im planning to try this on the days Im off from work. will try to post the results, if i get to that
Thanks