BTCMT4 scam
Each time the person deposits their money in some of the investment accounts, the money is blocked and mysteriously disappears two days later, they respond that it is an error, then they are justified again by saying that it is a virus and the next claim fail to answer each of the complaints, there is no way to report them. Finally the money is transferred to the account of Philippe Ballesio or even to that of his wife Rosaline Lai Ballesio. Both subjects have been accused repeatedly, consulting the web can find more information, in addition to a whole plan of promotions that make their own scam sites, these websites are registered in the AMF as scamming websites, the authorities have warned more at once of these robberies.
For those who do not know, BTCMT4 is a website that offers systems, some systems that end up stealing your money as soon as you put the money into account. They have never been responsible for these scams, they have never given answers after performing these actions. Mr. Philippe Ballesio receives the money in the account: IBAN account number: FR76300030001000005765297724 and it turned out to be from a certain Philippe Ballesio, the account is accredited in the bank societé generale.
Then I will leave a list of some of the companies that belong to him, originally registered under his name and it is he who controls the money of these companies:
BTCMT4
Cryto MT4
Mayfair Capital Markets
Meta Investing
Crypto Exchange Pro
Goose Investments
Trade Capital Investments LLCT / a Trade Capital
FX Merchants
Click image for original size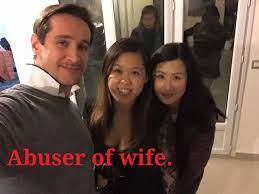 You always need to talk about this so that many people know and understand, as sometimes happens.