LAST POST? 6-16-22
This may be my last post for a while since ive been posting for 2 months but no comments or votes to speak of.. THIS POST AND LAST WEEKENDS pretty much tell you everything you need to know to negotiate this bear market.. good luck all!
Click image for original size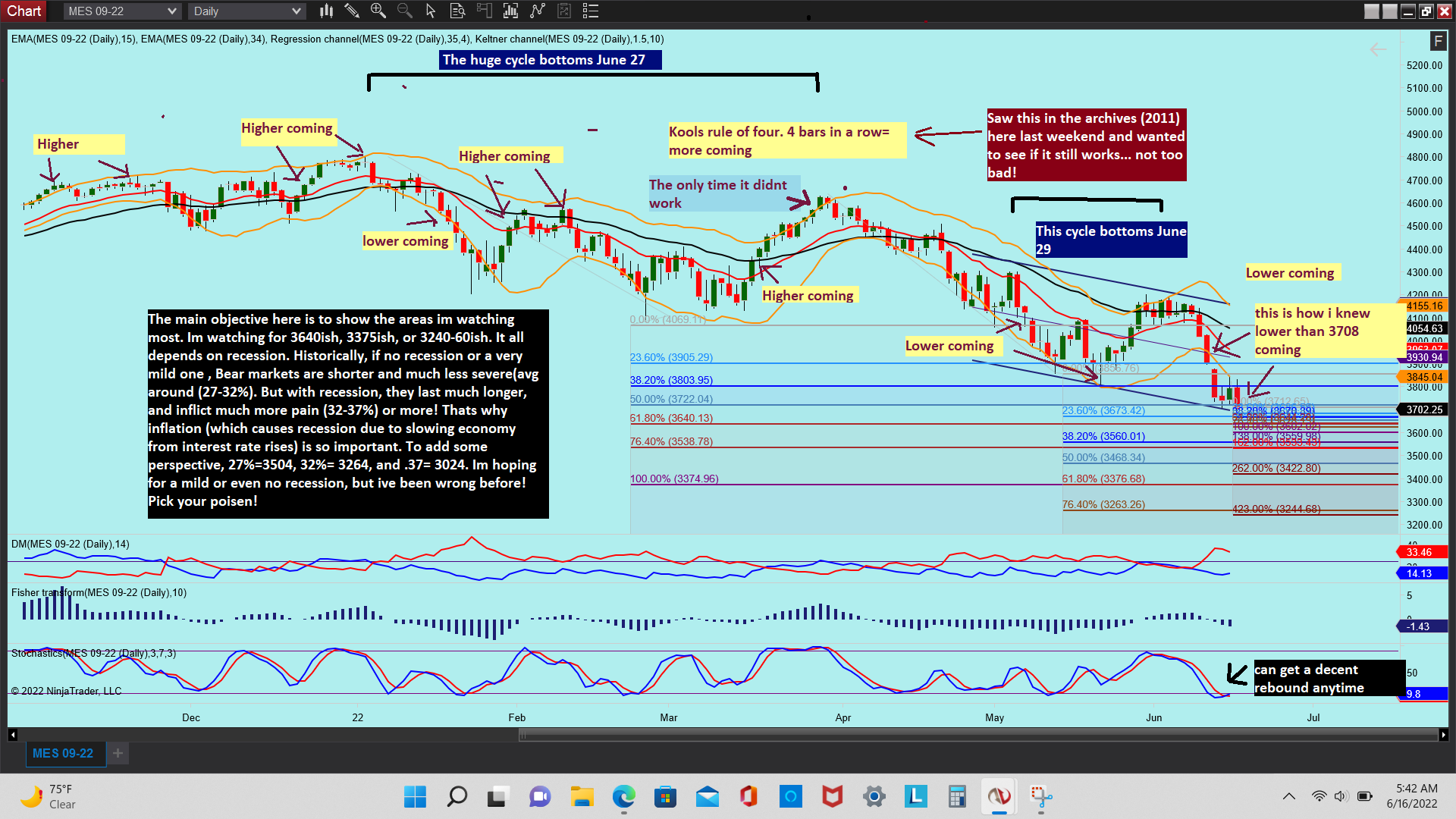 what's your favourite trading strategy?
My fibs of course! I also really like the Dm . Once you learn to master it its invaluable!
so, what is your monthly %gain for the last year?
Wasn't trading last year..COVID nearly killed me..I was in ICU for a week and a half and in isolation for 53 days before I finally tested negative. Refer to my very first post this year about two months ago... I explain it all
Welcome back, koolblue! It's been a quite a while since you have been here. Hope you will continue to post here.
Originally posted by koolblue

This may be my last post for a while since ive been posting for 2 months but no comments or votes to speak of.. THIS POST AND LAST WEEKENDS pretty much tell you everything you need to know to negotiate this bear market.. good luck all!


Click image for original size