ES 8-19-22
Didnt post yesterday because nothing changed in the forecast. Heres how we look so far...
Click image for original size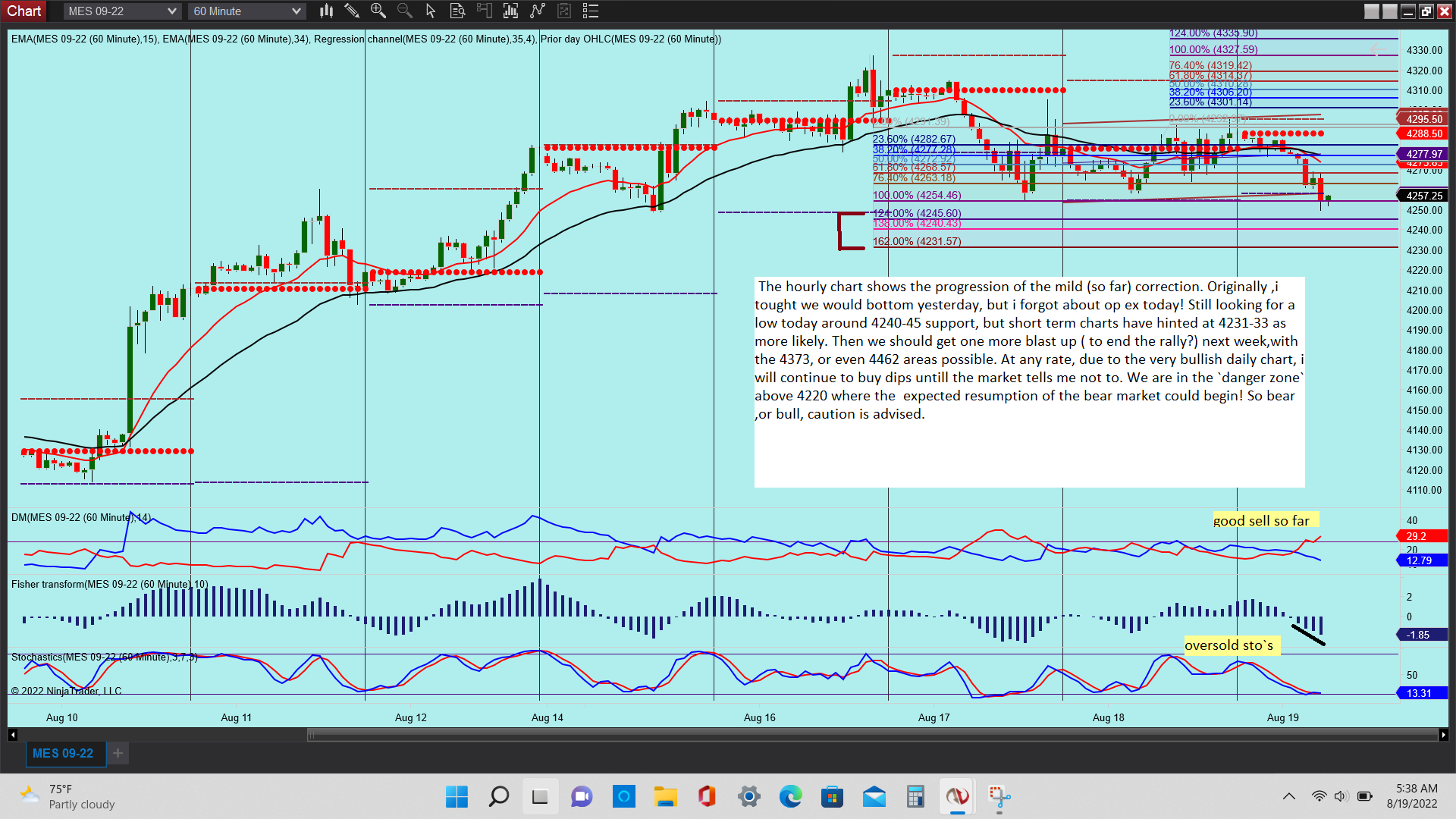 Click image for original size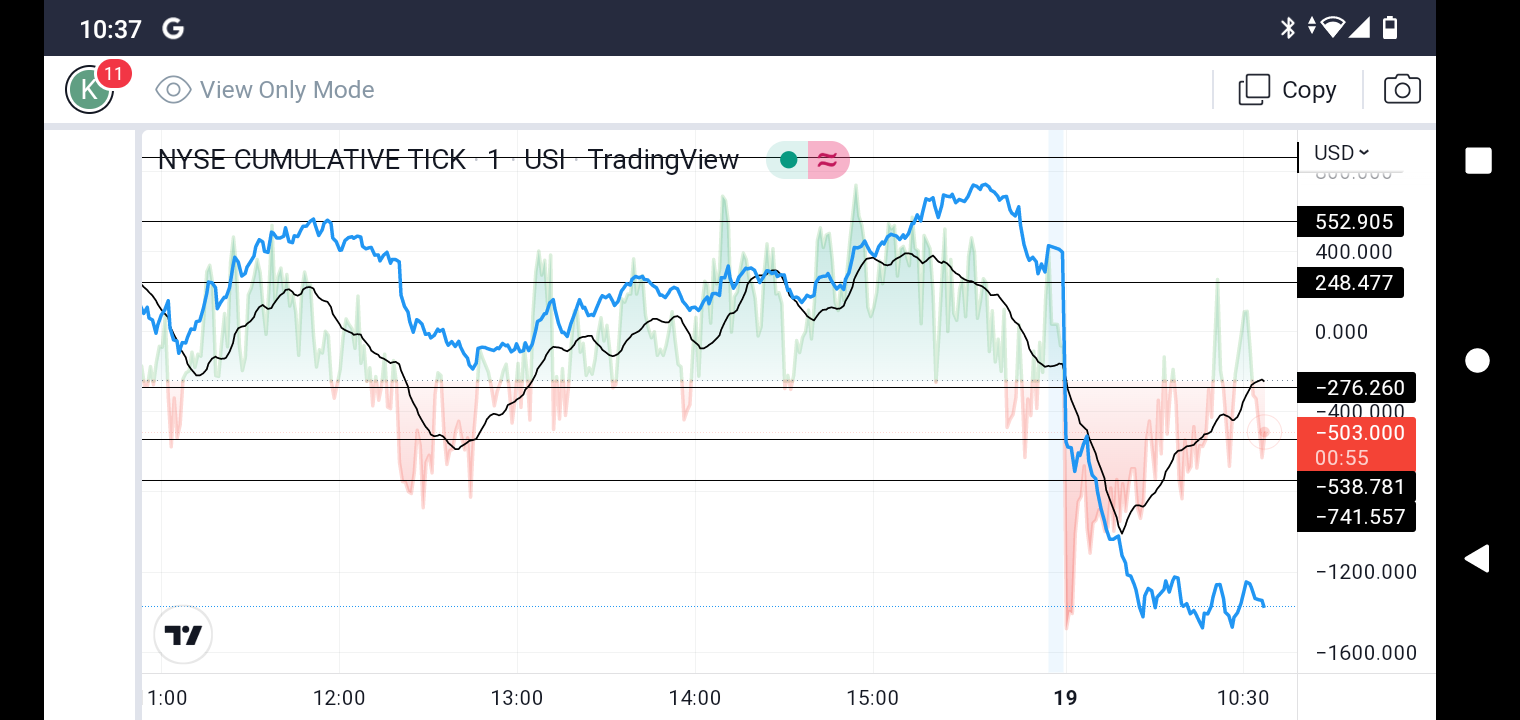 .
Ticks
are making a nice recovery so far but still negative. I basically go by the black mov. avg. to filter out the noise.
The black avg of cumulative
ticks
that i follow is finally back to zero giving hope that at least a temp. bottom might be in place.
Well, she went 10 points lower than I thought but 4230 held for quite a while.Finally,it gave way but the forecast of one more push up to new rally highs is still intact.got 12 points off a long early from 4242, then another long at 4232 was stopped out. But I had faith in the analysis so I went long again at 4222 and bailed after 10 points. All told, a pretty good day.Hope u guys had a good one too.