ES 8-23-22
Longer term , im expecting resumption of the bear market. I expect the bottom to fall out Mid September to the first week in October. Thatsbecause right now, it appears the rally may be a 3 wave structure up to 4327 (bearish ). if it could rally soon back to the 4373 level i was targetting before , it would then be a possible 5 wave rally (bullish) . WE should have more answers by the end of next week.
Click image for original size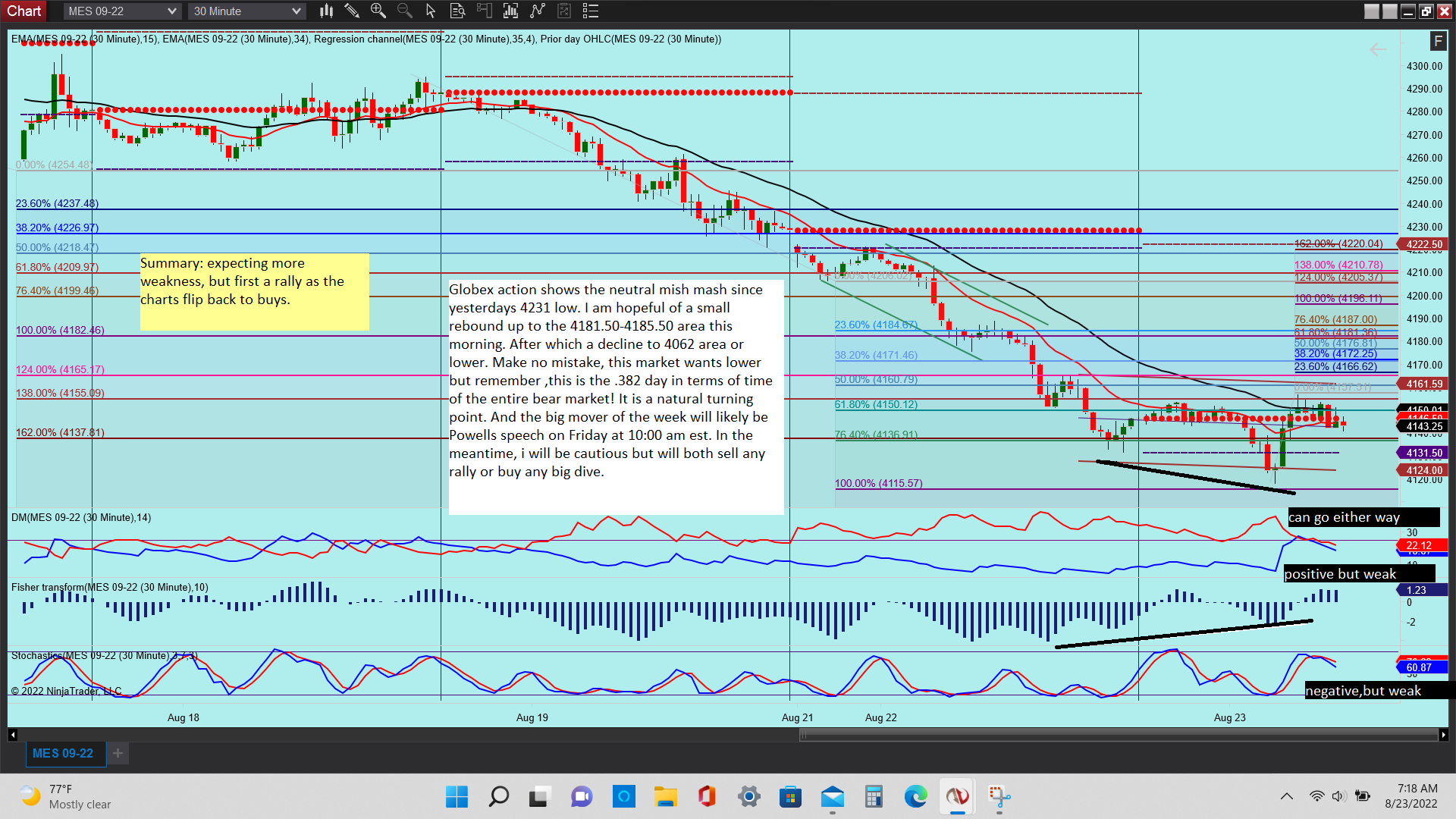 We could always fall short on this rally attempt and stall around 4162-65 instead of the 4180 zone , or go as far as 4192 ( doesnt have to all happen today) but wherever it ends i expect a 118 point decline. If that comes close to happening, i`ll` show you how i did it.
Ticks
have gone negative after being positive most of the morning. If
ticks
make a lower high on the next push up (if there is one) then it will begin to look like further decline is in the offing. If so 4100 would be next then a possible test of 4080. NO guarentees , we will have to see what develops